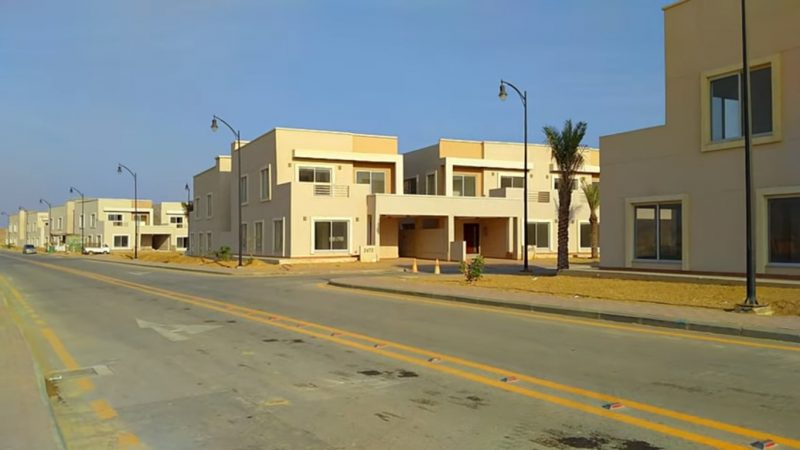 100 % Adjustment of Files in Precinct 27 Villas 125 square yards
Let's discuss the opportunity to get a 100 % Adjustment of Files in Precinct 27, in Villas of 125 square yards. The files of Bahria Town Old City, Bahria Paradise, Bahria Sports City have stressed their owners for a long time now. Bahria Town Management has apologized and offered retribution for some of the files. However, many remain and yours could be one of them we suspect. This is why this offer is a unique opportunity to sort your issue out once and forever.
Disputed file owners of Bahria Town Karachi still have a chance to get the property of their dreams in Bahria Town Karachi in a completely safe and efficient way. You can totally get your investment invested in the right place. Switching from nonexistent property to the right one is essential for those who want to still save their payments made to Bahria Town Karachi. The switch can be done through the 100% Adjustment Policy offered by property dealers. But, for a reliable transaction, you should only trust big real estate names such as Pakistan Property leaders.
Location of Precinct 27
The client will get the ultimate choice in regard to the location of their villa. The plot will be transferred to you once the down payment is ready. Now, the possession will be yours and the villas are already in their gray structure phase, most of them atleast. These plots are in the main developed region of Bahria Town Karachi.
They are in close proximity to the dancing fountains. The views of Bahria Paradise are beautiful and close by. Similarly, the stadium in the Sports City, the Eiffel Tower, and the Grand Mosque are nearby as well. It is around 11-12 km from the main gate. This precinct is on the Main Jinnah Avenue. The London Bridge is close by and connects to all other main areas of Bahria Town Karachi. All of these factors make this an ideal location to reside or invest in.
What makes the adjustment a good offer?
It is important to note that all deadlines to register for adjustment at the Bahria Town Karachi office have passed. Plus, it is also noteworthy that the refund policy allows a refund on an installment basis, this is a slow process spanning over several months of recovery.
People who can wait for so long, have complied to the refund policy. However, if you want the result of your investment to be positive and safe, then exchanging the file for a real piece of land a building on top of it is the best way. For that purpose, the 100 % Adjustment of Files in Precinct 27 Villas 125 square yards can be the ideal proposition.
This is a great opportunity for those who wanted to initially construct on their plot from Bahria Sports City, Bahria Paradise Karachi, or any disputed property from Bahria Town. The plots and houses in Precinct 27 are ideal for small to medium-sized families. These houses come in 125 square yards as mentioned above and that makes them suitable for a contemporary lifestyle. They can accommodate a family and are suitable for those looking for a new residency in Bahria Town.
This adjustment will save you from the headache of getting the house constructed on your own. Being able to construct a house in Bahria Town Karachi is a handful of business, it comes with its own by-laws, requirements, details, and specifications that must be met in order to succeed in building. The houses are already constructed in the Precinct 27. Getting your property adjusted here will mean that you no longer need to put in the extra effort of going on and constructing there.
Instead of selling your file on a minus rate, this is a much safer and profitable swap. It is better to have a house than a file representing a disputed piece of land with no future after all.
How is this suitable for you?
The settlement allows you to revive your stuck money in the disputed files. This serves as a secure exchange. You will actually get something tangible in return. Unlike the lost cause that the nonexistent properties are, this can be a good retreat. You can allow your property price and value to rise through this over time. This makes it a good deal for those looking to invest in the right place as well. Even if you do not need a villa for personal usage and residency, you can get your files adjusted here. This can make your life easier. You will no longer need to chase the older issues.
The villas can be rented to families and other tenants at good market rates. You can recover any losses that you may have faced in the past due to the undeveloped, sluggish change in market prices of files of the disputed regions with this rent, and then in the future, the villa can be sold as well.
Instead of sitting on the dead property, this is a healthy way to get out of your loss. You can convert this situation into a win-win option by availing this opportunity. We have other options as well. For example, we also offer our clients to get their files adjusted into shops, flats, apartments, and commercial plots. It varies from Precinct to Precinct and Client to Client.
Why buy a Villa?
If you wanted to build a house on your property then this can be the most acceptable offer for you. You will not lose anything this way. Hoping that your property from the files will revive is a silly dream because the Bahria Town Karachi management has accepted that the disputed areas will not become a part of Bahria Town Karachi. They have for this matter added new Precincts to the territory of Bahria Town Karachi.
In light of the future of the real estate market and the appreciation of the property prices under the Construction Package from PM Imran Khan, it is best to take swift action. If you want to save your file and get it adjusted into a real property then do so now. If you wait for a longer period of time, the prices may have already risen too much, and you will have to invest in a lot more extra pennies to get your villa of the same size.
Can I Pay in Installments?
Lastly, it is also important that you make sure that you get the right property even if you have to get it in installments. There are major installment plans available for appropriate clients at Pakistan Property Leaders. This can help you get your dream estate without stressing yourself. We want this to be easier for you as compared to what the burden of dead files feels to you at the moment.
These properties being offered are ready to move in. You can get in at a price of 1 crore 20 lacs to 1 crore 25 lacs. You can pay the remaining payment in installments. The installment plans will be customized. The file will be considered as a down payment.
In order to make use of the opportunity, you can contact a representative at Pakistan Property Leaders, right away. We will have an expert get back to you as soon as possible and you can get your issue handled right away!