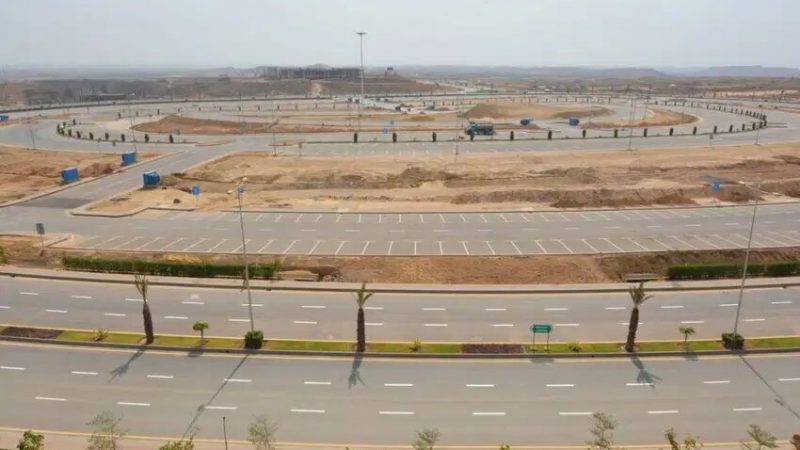 125 sq. Yard plots in Bahria town Karachi
In the city of lights, Bahria Town Karachi is the best housing option. It's a world-class neighborhood with cutting-edge features and amenities. It is divided into several precincts with varying sizes of residential and commercial parcels. However, 125 square yard plots for sale are the best investment opportunity in Bahria Town.
Today, in our most recent blog, we'll provide you all the newest information about the 125 square yard plots, which will entice you to make the smallest investment for the most reward.
125 Sq. Yards Plots in Different Precincts:
These 125-square-yard plots are offered in a variety of Bahria Town neighborhoods. 125 square yard plots are often available starting from Precinct 12, the well-known Ali Block.
Furthermore, these plots are accessible in Bahria Town's last precincts. Simply said, all of these 125 square yard plots for sale are located in the center of Bahria Town. In the vicinity of Bahria Golf City, for example, plots of 125 square yards are available. Some precincts are located before and after the Bahria Golf City.
Latest Prices of Plots
The 125 sq yard home plots in Precinct 27, Precinct 14, and Precinct 15 were offered at relatively inexpensive prices only 6–8 months ago. These plots were previously priced between 18 and 22 lacs. However, land prices are currently between 30 and 40 lakhs. Plot prices are rising because more people are investing and more private construction is taking place. Precinct 23, Precinct 24, Precinct 25, and Precinct 26A all have cheap 125 square yard choices. These plots in Bahria Town Karachi range in price from 24 to 35 lacs. The cost of a 125 square yard plot is rising, yet it is still affordable. However, prices will not be the same in the next 4–5 years. It will be tough to find a 125-square-foot residential land for less than 50 lacs.
Investment in 125 Sq. Yards Plots for Sale
The reasonable prices of 125 sq. yards plots in Bahria Town Karachi are providing a golden opportunity to investors. In the last few months, the same plots that are now available at the price of 20 lacs were available at the price range of 25 lacs. The prices of these plots are low because of some disputed issues but as soon as all of these issues settled down, the prices will also increase.
So, the investors looking to earn maximum profit with minimum investment must consider this great investment option in Bahria Town Karachi. These 125 sq. yards plots for sale will definitely return you with more than 50% profit in the next coming years.
Residence in 125 Sq. Yards Plots For Sale
Purchasing such reasonable plots of 125 square yards is unquestionably helpful to end-users. All of these plots have been tastefully developed and are for sale. Those looking to build a home in Bahria Town can be assured in purchasing one of the inexpensive plots for sale. Buying these plots for a home is, in fact, the most popular alternative for most international investors.
So, don't delay and be prepared to make the best property investment in Bahria Town Karachi's 125 sq. yards plots for sale.
Contact Pakistan Property leaders for more information.