125 Sq Yards Bahria homes Layout – Bahria Homes Karachi
If you are looking for a 125Sq Yards home in Bahria Homes JKarachi then this one will be the perfect investment for you. You will be able to get a large house with a fully constructed and ready to use configuration for you and your family.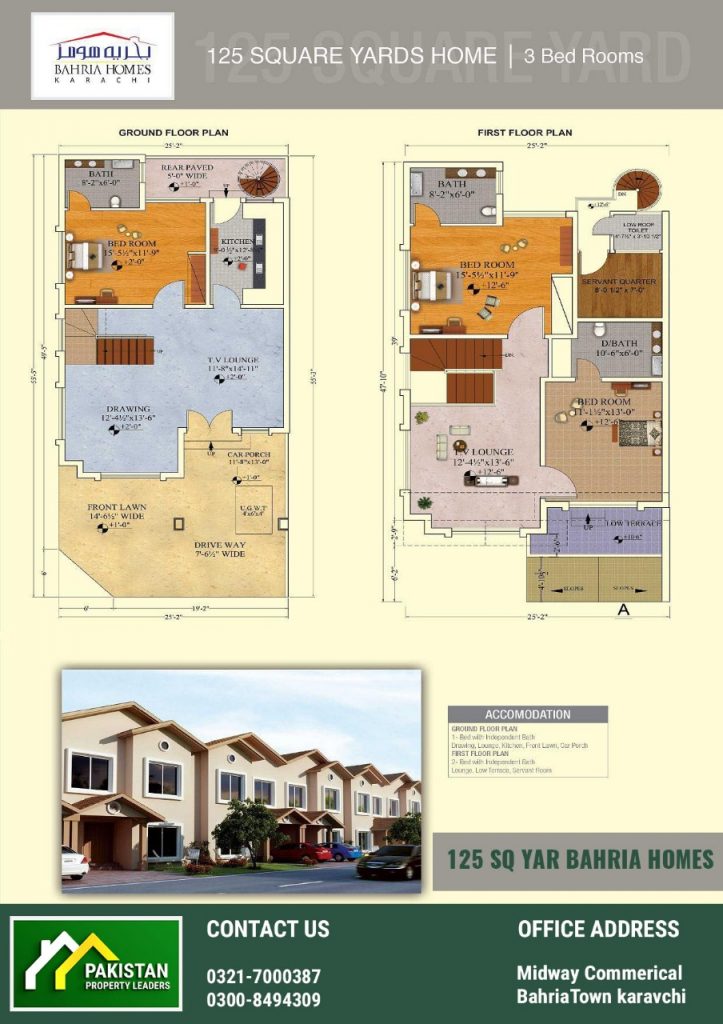 The 125Sq Yards Villa in the Bahria Homes Karachi is going to come with 3 bedrooms. You will be able to park 2 cars on the porch. Each of the bedrooms is spacious and can house in beds, sofas as well as any important furniture that you wish to add. This is a large house with a proper lawn, terraces for social gatherings and a separate kitchen area. The terraces can be used for BBQ's and star gazing as well as the lawn.
The 125Sq Yards Villa in Bahria Homes Karachi is an affordable investment with a lot of use-value. You will be able to live here with a family of 4-5 people. This house is perfect for someone who wants to relocate in a posh area of Karachi but without all the pollution, noise and chaos. Contact us when you are ready to make a booking and a strong investment in your future. This can be a great opportunity to make capital gains.