152 sq Yards Villas Layout – Bahria Homes – Iqbal Villas
If you are looking for the perfect home for a family of 4-5 people then the 152 Sq yards Iqbal Villas in Bahria Homes can be the most perfect place for you to be. This house has 3-bedrooms and bathrooms, there is a supplementary servant quarter and toilet as well. This is the most perfect house for anyone looking to purchase a property that is fully constructed upto international standards without having to build it from scratch or put in all the effort and energy.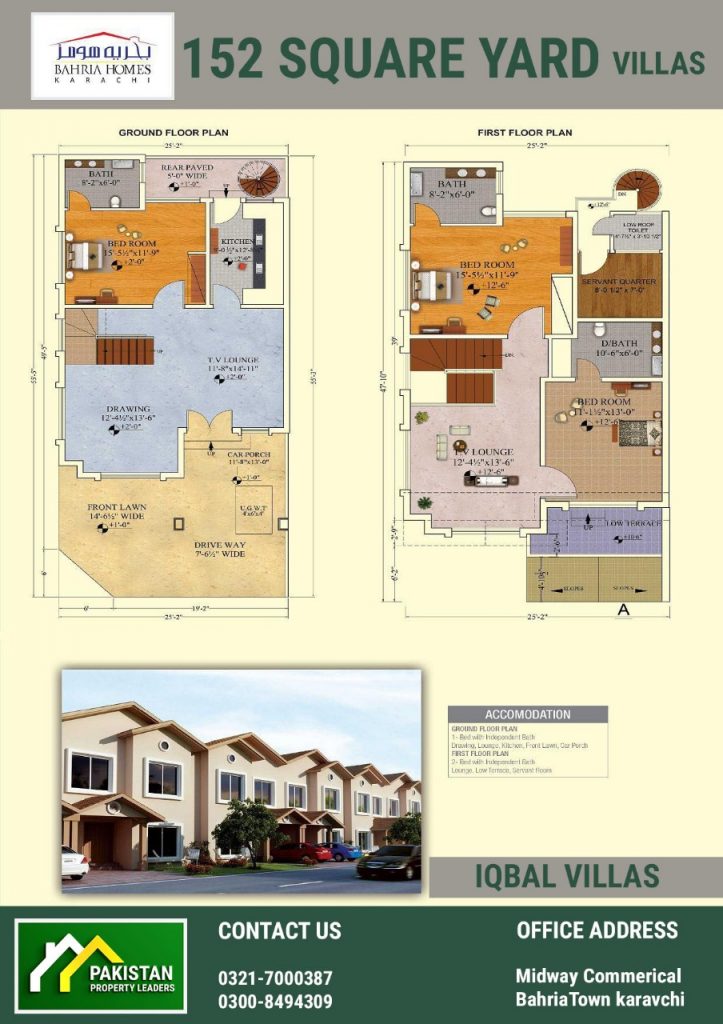 The car porch can park two cars, there is a proper driveway and a supporting lush lawn for you to enjoy the outdoors in style. You can also use the terrace for outdoor living purposes. The house allows you to be able to live in Bahria Town Karachi without paying a heavy price tag.
Apart from these salient features, the house has two staircases, one from the outside, one from the inside and there is a supporting social setup including a separate lounge, kitchen and dining area for the entire family. The house allows privacy and security. The servant quarter is given access from the outside to give you the freedom you need to move inside your house. Make a booking and make this villa yours now!