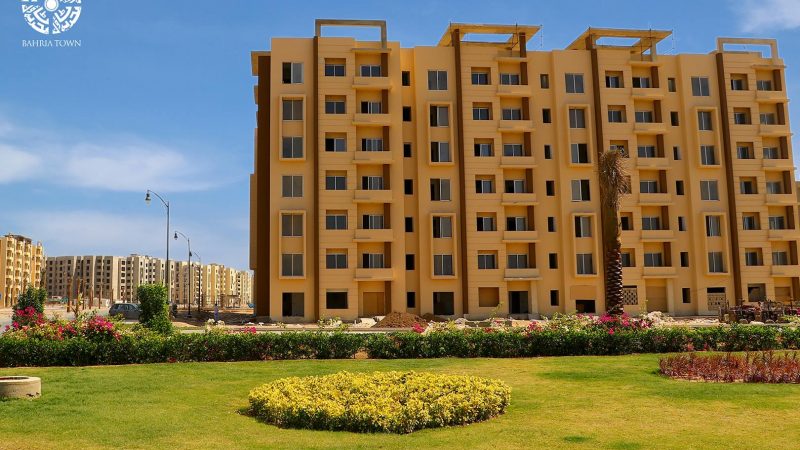 2 Bed Apartments in Bahria Town Karachi
By launching its first-ever project of 2-bed apartments, Bahria Town Karachi has proven this. These apartments have a state-of-the-art infrastructure that plays an important role in the hearts of individuals. In addition, Bahria Town Karachi provides the opportunity to live with comfort and security that is sadly not accessible in the heart of the city, Karachi. Luxury Apartments Redefined Standing Tall in the glorious Bahria Town of Karachi, Bahria Apartment is a marvel of modern architecture that blends practicality with the utmost comfort and luxury.
LOCATION OF BAHRIA APARTMENT
These apartments are situated in Precinct 19 near the main entrance gate, in the middle of Main Jinnah Road, as per the Bahria Town Karachi Map.
Attractions nearby:
Main Avenue Jinnah
International Bahria Hospital
Quaid Villas
Iqbal Villas
Masjid in Precinct 19
Bahria Maintenance Department
BAHRIA APARTMENT FEATURES:
No doubt Bahria, on its own, is a luxury. This is a massive project consisting of 26 towers built in a U shape. With equal facilities, each tower is given. In order to have the best living experience, Bahria stressed every aspect and detail of the project. Despite that, from the 24 hour supply of electricity to full proof of security, from gardens to playgrounds, from fresh air to serenity, every amenity is a blessing to the residents.
2 BED BAHRIA APARTMENT
Firstly, this project's 2 bedroom apartment is spacious enough for families and provides living comfort. Their price is therefore affordable for middle-class families to live in only a small amount of a luxurious lifestyle. Similarly, Tower 1,2,3,5,9,10,11,12,13,14,15,16,17,18,19,20,21,22,23,24,25,26 has two bedrooms among the 26 buildings.
High Demand for apartments:
In its many precincts, Bahria Town Karachi offers the best villas and apartments for rent. Most of these villas, however, are completely inhabited, like in Precinct 2 Quaid Villas and Iqbal Villas. Likewise, the apartments in Precinct 19 are among the hot-favorite properties of Bahria Town Karachi, where families tend to live.
Conclusion:
The tenants have access to all the top-class services, leaving some far behind. Property prices are rising day after day in Bahria Town Karachi, which means it is the right time to invest and earn big returns.
In conclusion, we can say that the future of Karachi is very bright in Bahria City. The coming year will offer the investors of this mega venture more opportunities as well as revenues. So, by contacting us at Pakistan Property Leaders, don't waste your time and become part of this heart-winning housing society.