200 Sq Yards Bahria Homes Layout
If you are a social person or have a family that likes to host guests a lot then this house is perfect for you. The 200 Sq Yards in Bahria Homes are very exclusive. They have 3 bedrooms and bathrooms, the villa will also have a separate drawing room and store. You can tuck all of your extra materials, mattresses and clothes in the store as it is spacious. The house also has a separate dining area, kitchen and lounge area. In fact, it also has a double terrace for you to host bbq's and evenings in the outdoors.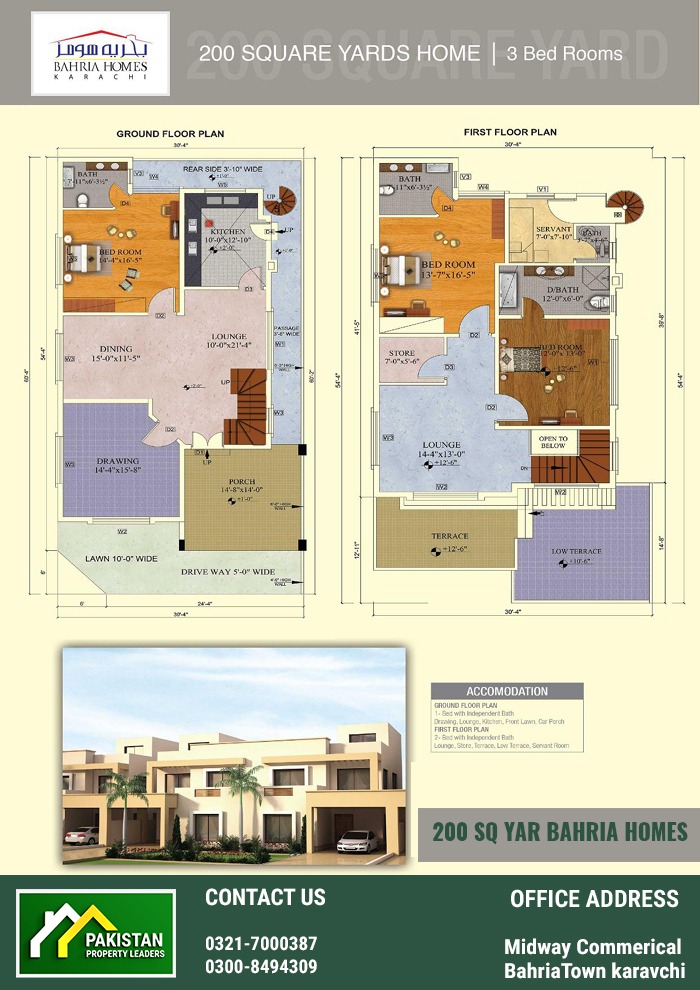 The servant quarter is tucked away to the side, there is an attached bathroom to it as well. This is a fully constructed villa. You will get to move into a house that is made as per international standards, without having to build it yourself. The car porch will be able to park 2 cars. You can also use the driveway when in a pinch as it is huge as well.
One of the healthiest things about living in this house is that it has a wide lawn for friends, family and children. Each of the rooms in this house has enough space for you to keep a sofa or chairs as well for more close guests. In order to make a booking contact us now!