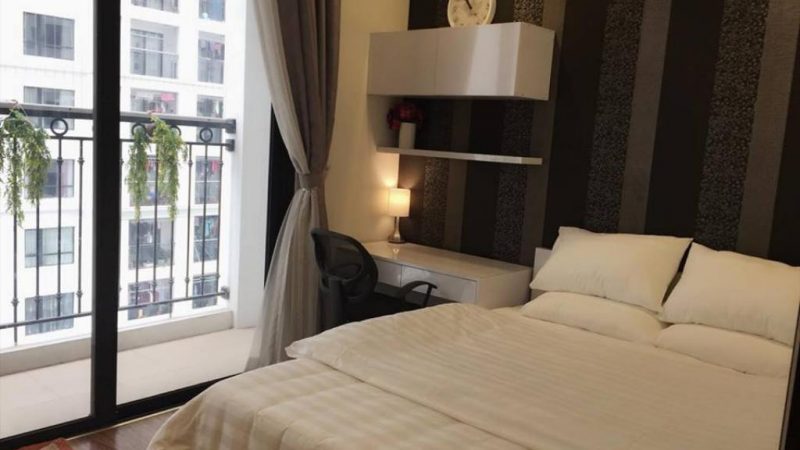 3 Bed apartments AQ Heights – Abul Qasim Heights Bahria Town Karachi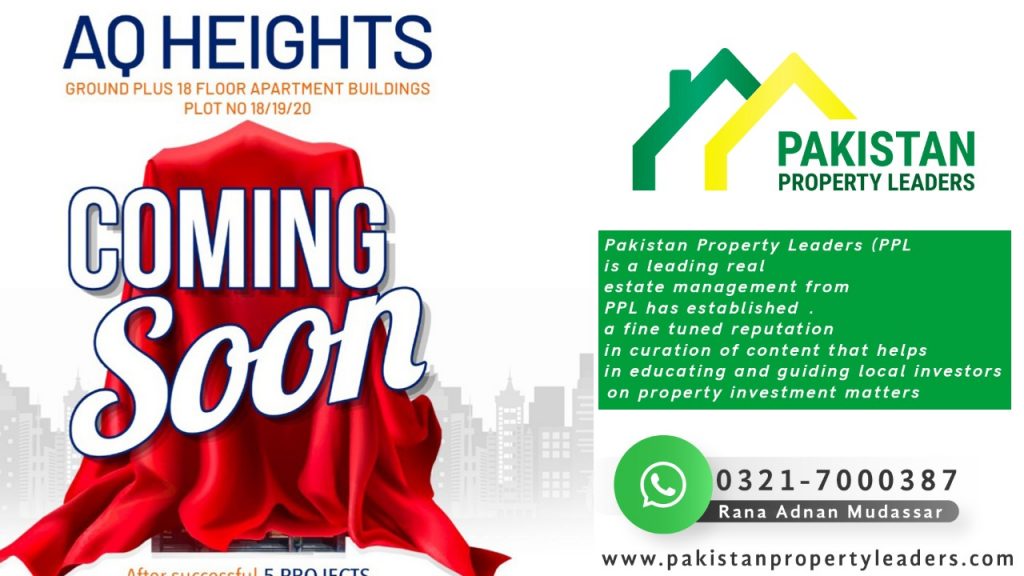 In the heart of Bahria City, Karachi is the Abul Qasim Heights. The building's prime location makes it a new opportunity for investors looking to buy property in Karachi Bahria Town.
Here's all you need to know about the 3 bedroom apartments in this upcoming project of AQ heights.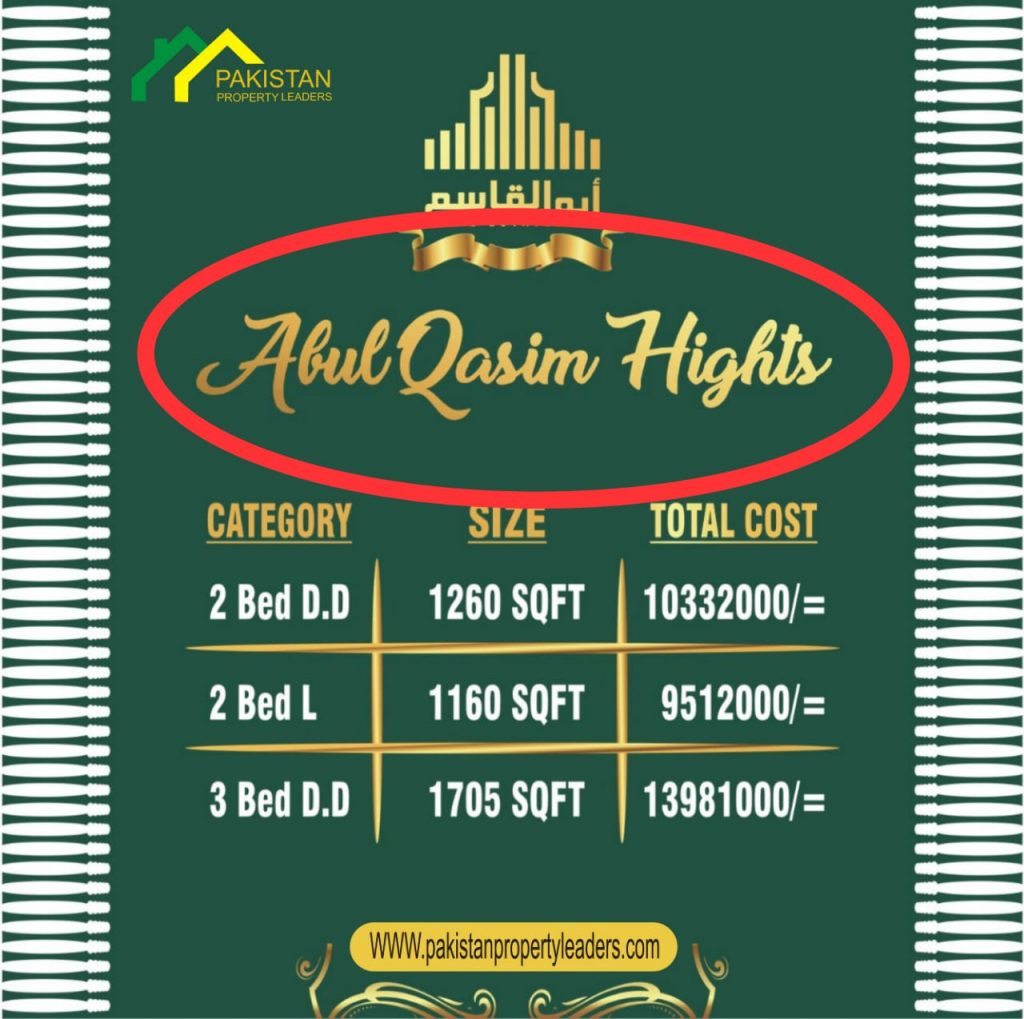 Why go for an apartment?
For living and residential purposes, you can buy apartments. A proper food court, a shopping arcade, a residential wing for apartments and parking areas are built for the youth investors. This causes the property prices available for purchase to increase gradually and continuously. For different groups of investors, there are numerous apartment sizes and configurations.
 If you are looking to invest for a short-term duration, this is a great opportunity for long-term purposes from reputable and well-reputed developers. These flats are ideal for rental and personal use. A 2-bed, a 3-bed apartments are available to choose from.
His integrity is one of the most appealing features of this project. In the Bahria Town and Rawalpindi, the developers have a list of well-delivered projects accredited to their name. In order to produce their projects before time, developers often have a good reputation.
The Triple Towers are split into various sectors.
The sizes of the apartments range from 1100 sq. ft. to 1750 sq. ft. These come with numerous add-ons to the premium. With the terrace, servant corner, and additional living areas attached, investors willing to add greater value to their apartments may choose options. Below, you can look at the rates and the payment plans in more detail. Initially, a down payment of 25% is expected. Following a further 25 percent charge, possession will be given. As of now, a 16 installment plan is eligible for interested purchasers.
Car parking charges for identical malls and arcades are different, as normal. If you are looking to customize your file and have already skipped the Bahria Town Karachi Readjustment Policy, and then this could be your final call. It also invites other interested investors and prospective buyers. The residential apartment is on the 24th floor.
Ground and mezzanine floors for commercial stores. For car parking, there are 4 floors. The speed of the elevator is very high. There are 2 elevators and 1 lift for cargo. An Italian kitchen is also open. A themed park facing the apartments. The key advantage of this residential area is the hospital and the megastore of the green valley is also within walking distance. 
Other similar projects and expectations of this one:
Abul Qasim Mall and Residency Hasnain Tower Block A
This apartment is 1750 sq. in size. Ft. with 3 bathrooms, 1 drawing, 1 terrace, 1 servant and 1 corner. This apartment's overall cost is 13825000. With an estimation of about 3456250, the down payment is 30 percent.
The size of this apartment, which is also present in the Abul Qasim Mall and residence of Khalid Bin Waleed Tower block c, is 1325, including 3 bedrooms, 1 drawing and 1 terrace. This apartment off the coast is 1007000 apx. Down payment is 251750000 apx.
The size of another apartment that is also part of the Cia 1310 sq. block of Khalid bin Waleed TOWER. Ft. which contains the same items as a 1325 size apartment but itis less because of 9956000 apx small size and 2489000 apx down payment.
The third apartment in the same tower, but bigger in size, is 1600 sq. Ft. which includes 3 bedrooms, 1 corner living room and 1 terrace. The price of these apartments is 12160000 apx and the down payment is 3040000 apx, which is significantly higher.
The fourth three-bed apartment with a size of 1586 sq. is also part of the Abul Qasim tower block c. Ft. which includes the same requirements as mentioned above, but cost is 120536000 and down payment is 301340 apx.
This data shows that the prices of the 3 bedroom apartments in the AQ Heights will also be affordable yet very premium for the users.
Syedena bilal tower block B
This tower also has 3 bedroom apartments with different sizes that are 1336 sq. ft., 1673 sq. ft. and 1602 sq. ft. per apartment with different costs, Rs: 10153600 apx, Rs: 12714800 apx and Rs: 12175200 apx respectively and each apartment's down payment is 30 percent. This is an installment plan for 4 years, which is not exactly a long plan, and it makes the whole investment very easy.
With the AQ Heights, you can expect similar quality, speedy delivery and the consistent promise of trust that the other projects have showcased by the AQ developers. If you would like to know more about the happenings and updates then stay in touch!