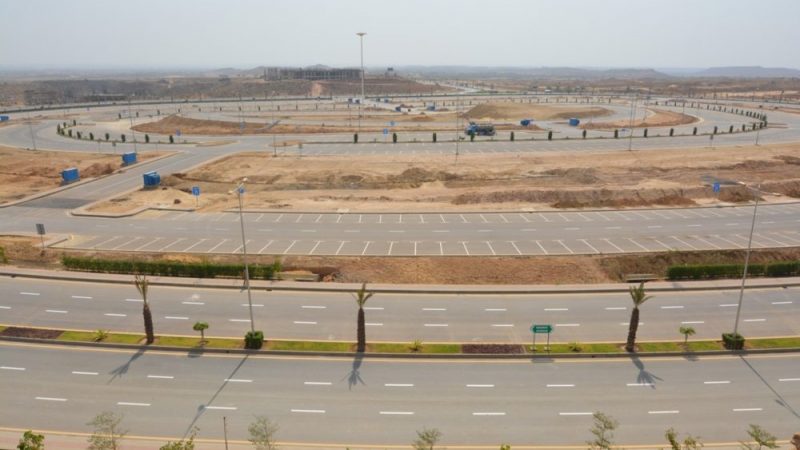 Ali Block Precinct 12 Commercial Properties – Bahria Town Karachi
Ali Block, also known as Precinct 12, is a popular choice among investors. It is also known as "The Heart of Bahria Town Karachi." Ali Block is one of those appealing properties that has seen significant investment in the past, and its popularity is growing by the day. Ali Block has become a famous buyer zone due to its various plot cutting sizes. Precinct 12 could be the ideal location for investors as well as anyone looking to relocate to Bahria Town Karachi for a safe and happy life.
Location:
Ali Block is ideally situated at one of the easily accessible locations in Bahria Town Karachi, and is known as the heart of Bahria Town Karachi. It is directly linked to Main Jinnah Avenue, which is 400 feet wide, and is close to the Grand Jamia Mosque. This block's position is also remarkable, as it is directly facing the major landmarks of Bahria Town Karachi. The launching price is 2.5 crore.
On the front left is the Grand Jamia Mosque.
Bahria Golf City is on the right side of the road.
At the back, there's Bahria Heights.
In addition, Ali Block is visible from Precinct 14, Precinct 15, and Precinct 15A.
It is even similar to the completely built and densely populated villas of Precinct 10A and Precinct 11A.
Prices of Plots in Ali Block
The best plots of 125 and 250 square yards are available in Precinct 12. The most recent prices for 125 square yard plots in Ali Block range from 33 to 50 lacs. In Ali Block, however, a plot of 250 square yards will set you back between 40 and 50 lakhs.
Investment in Ali Block Precinct 12
Residential plots in Precinct 12 (Ali Block) are available in two sizes: 125 square yards and 250 square yards. However, it is well-known for having the best 125-square-yard plots. Ali Block's value is steadily growing as a result of its complete growth and the availability of both basic and first-class amenities. Precinct 12 Ali Block is home to hundreds of families who enjoy a comfortable lifestyle.
It is also the best because of its proximity to the best attractions, especially the Grand Jamia Mosque, the world's third-largest mosque.
In conclusion, Ali Block Precinct 12 is a worthwhile investment domain due to its ideal location and appealing surroundings, as well as its ready-to-sell functionality. So all you have to do now is purchase your desired plot in Ali Block and begin construction on your home without having to wait for anything else. For more details, contact Pakistan's property leaders!