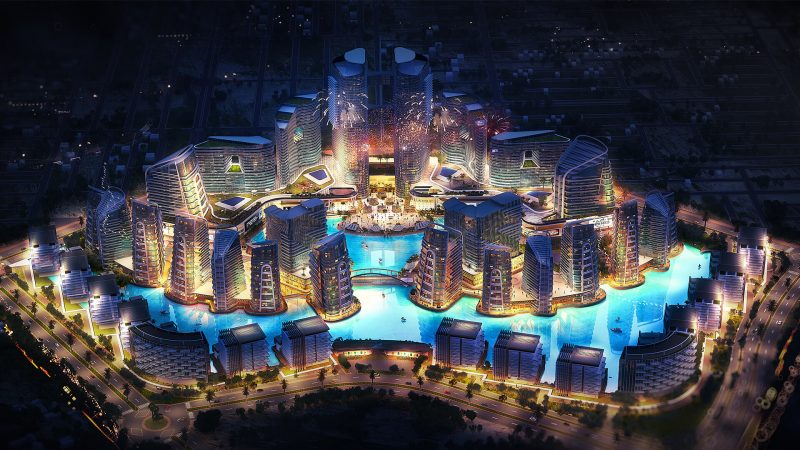 ARY Laguna DHA City – the hottest investment for future-minded people
Are you thinking about the ARY laguna – the hottest investment for future minded people? If yes, then we have compiled a guide for you on it.
Basically, after the successful launch of its maiden ARY VILLAS in Bahria Town Karachi in 2018, ARY Group, with its signature project ARY LAGUNA in DHA, is once again entering the real estate sector of Karachi. A luxuriously innovative yet affordable resort style living along a man-made beach is offered by this unique residential project. Before the PSL ceremony, the project was launched. Before the start of PSL 5, the production was launched because ARY Laguna is a titanium sponsor for the home team, Karachi Kings.
Behind this extremely unique approach to real estate growth, Salman Iqbal clarified his reasoning. He said that as a team, apart from the basic necessities, utilities, and excellent facilities, they wanted to deliver something. When they brainstormed about ARY Laguna, there were four main questions on their minds:
Can we provide the people of Karachi with resort-style living?
Can we improve international amenity standards, especially for children and families?
Should we integrate water into the plans to make living in the resort style possible?
Could we sell all of this in the local market at a fair price?
The problem of living by the sea without building on the coastline was the one that ultimately made Pakistan's first-ever artificial beach and resort-style housing project a reality.
ARY LAGUNA, KARACHI, The Spot!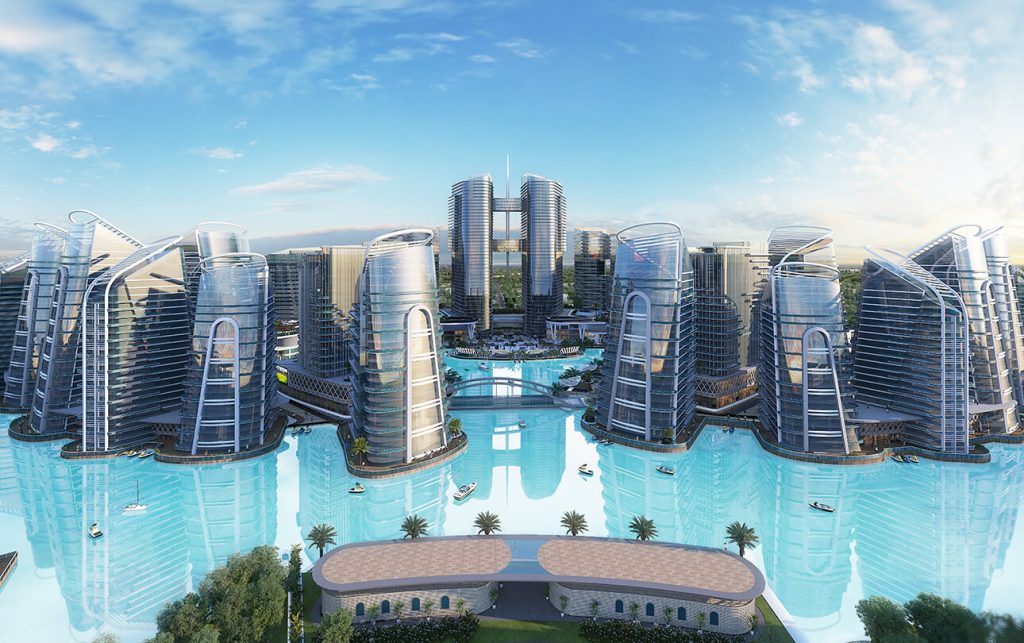 ARY Laguna is a one-of-a-kind project that could have been developed close to Karachi on any of the existing coastlines. Still the entire development is being artificially developed in DNA City, on the M-9 Motorway between Karachi and Hyderabad, bringing innovation and architectural prowess to a new level.
ARY Laguna will become easily accessible to individuals from all over the city with the construction of the Malir Expressway from the KPT Interchange to the M-9 Motorway, right near the gates of DHA City. It will then take less than 30 minutes to drive from Defense View Housing Society near Qayyumabad to DHA Area.
ARY Laguna is Pakistan's first-ever artificial beach and resort-style housing estate, which will give its residents brilliant living standards, as per the information shared with the public during the launch ceremony. It is also the sub-first-ever continent's manmade beach living project. The project is going to feature:
An artificial lagoon with pure crystal water
White soft sands
Private access to the beach for residents
A range of facilities for water sports
On-the-deck dining at high class restaurants next to the beach
Expansive green areas which dot the project
Modern lifestyle focused on culture
State-of-the-art shopping centre
Family entertainment venues and events
A few other important milestones
TALLEST BUILDING
One of the tallest buildings in Karachi will host ARY Laguna, overlooking the lagoons and beaches for a fabulous view from the top. In reality, the tower will be the tallest building in the entire subcontinent once completed, as per the plans.
LARGEST MALL
In addition, ARY Group will also build the biggest mall in Pakistan in ARY Laguna, DHA City, to bring Pakistan to the forefront in terms of real estate growth. The mall will have leisure amenities for all and business opportunities.
VILLAS, LIVING WITH BEACHFRONT
Because this is the first resort-style housing project of its kind to offer resort-style living next to an artificial beach or lagoon in Pakistan, the project also boasts stylishly built beach villas and Laguna villas, with 80% of the villas opening up to a man made beach and lagoon.
WATERS OF SELF-SUSTAINING, Safe, AND DENGUE-FREE
For a project containing a significant volume of freshwater, mosquitoes are a big concern for the general population. With this in mind, a creative approach has been invented and will be used in the development of housing. Through installing small units of a special technology that emits ultrasonic waves that are too low for humans to detect but can keep mosquitos away, the freshwater of the lagoon would be safe from dengue-causing mosquitoes and discourage them from breeding. Using self-sustainable filtration systems, the water will also be cleaned periodically and automatically.
ARY LAGUNA PAYMENT SCHEDULE AND RATES:
Although Mr. Salman Iqbal stressed the importance of providing a competitive market price for resort-style living in Pakistan, no specifics of ARY Laguna's payment plan and its prices have yet been released. The prices of ARY Laguna's investments are listed on the website.
This is the best opportunity for you guys if you are thinking of investing in property as it is one of the best projects in Karachi and it will give you benefit beyond your expectations because 90% of the stuff that will be part of this mega project are from Pakistan. People will come and love to be part of it because of the unique design and facilities and it will be beneficial for you if you buy a plot shop apartment or something right now because prices are rising slowly and steadily.
CONCLUSION
Whether you need to invest now or in a couple of months, this is one of the best properties to locate yourself at. You will be able to get the best in class service at the ARY Laguna with a premium lifestyle unseen in the rest of the country! For further information and bookings, you can contact us at the following details.