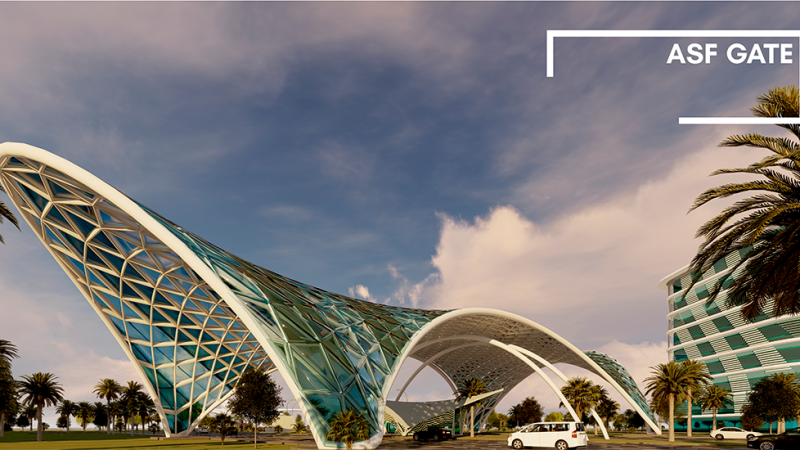 ASF City Karachi – All You Need To Know
ASF City Karachi is an exclusive residential project covering a large area of land. The society has become a center of attention of people just after its establishment. Both end-users, as well as modern investors, are confidently buying property on this land of opportunities. It is a project with a number of investment opportunities designed brilliantly to meet the need of every investor. An ASF City Karachi property includes residential and commercial plots for sale, lavish apartments, and Bungalows. Even all the ready to live properties at ASF City are well-furnished and equipped with every essential.
Project Plan of ASF City Karachi
This is a beautiful, we—planned housing venture, attracting investors for residence as well as for investment. Covering an area of 3000 acres, this project comprises 3 phases. Out of these 3 Phases, it's Phase 1 was launched initially about 2 years back. Phase 2 has been launched now for booking, and phase 3 will be launched in the future.
Here you will find the best residential plots of 125 SQ YD, 250 SQ YD, 500 SQ YD, and 1000 SQ YD.
Moreover, it is the right place to buy the highly attractive, luxury apartments of 3 Bed and 4 Bedroom. Indeed, the impressive Bungalows of 5 Bed and 6 Bedrooms also available for sale in ASF City Karachi. Another thing that is increasing the value of this entire project is its' 75% of open spaces. Above all, the huge central lawn in apartments and high security are also the key features, important to mention.
ASF City Karachi Location Details
This attractive housing society is so beautifully located at the prime location of Karachi. It is located on Karachi- Hyderabad Motorway. In addition, ASF City Karachi lies in the close proximity to DHA City Karachi. This location of the project is further have the advantage of standard educational institutes, medical centers, as well as the best restaurants.
Indeed, ASF City Karachi also enjoys nearness to Safoora Square in Karachi between Karachi University and Malir Cantt.
Blocks/Sectors in ASF City Karachi
AbuBakr Block
Ali Block
Astore Block
Bilal Block
Butterfly Block
Kagan Block
Lily-A Block
Lily-B Block
Naltar Block
Naran Block
Neelam Block
Olive Block
Qarni Block
Rose Block
Soon Block
Umer Block
Usman Block
Developers of ASF City Karachi
ASF City Karachi is the tremendous project of the Airports Security Force Foundation Pakistan. It is the very first project by these developers who have earned a prestigious reputation in the market.
The society is developing on modern and advanced ideas. Everything is very well-establish in ASF City Karachi.
Facilities Available in ASF City Karachi
As mentioned above, ASF City Karachi is a beautiful place full of luxuries and attractive amenities. It is a well-developed housing venture where you will find every basic to modern-day facilities available to you. Here you will be facilitated in every aspect of life.
In simple words, ASF City Karachi is a perfect living place where you will enjoy the beautiful atmosphere in peaceful surroundings.
From your basic needs to your safety and all the luxuries, ASF City Karachi is beneficial in every way. Some prominent features of this project are:
State of the Art Project with Modern Developments
Gated Community & Boundary Wall
Modern Security System & Guards
Wide-Carpeted Roads & Green Belts
Provision of Clean Water
Sui Gas
Uninterrupted Supply of Electricity
Parking Space
Luxurious Apartments
Well-Furnished Bungalows
Parks and Landscapes
High-Quality Construction
For more details, just make a call to Pakistan Property Leaders!