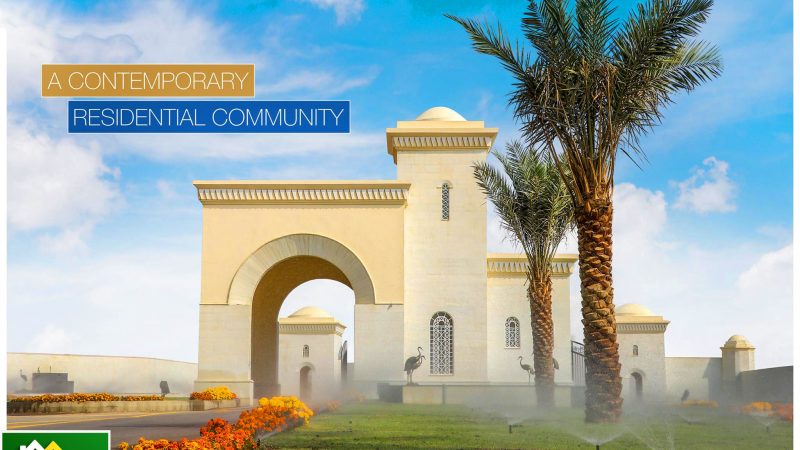 Bahria Farmhouse – Luxury Lifestyle in Bahria Town Karachi
If you are looking to purchase a beautiful serene farmhouse away from the city humdrum and chaos, if yes then here is an in-depth analysis of the Bahria Farmhouse scheme. Enjoy Luxury Lifestyle in Bahria Town Karachi with Pakistan Property Leaders.
The whole idea of a luxurious lifestyle in Pakistan is very well planned and positioned by Bahria Town other than any other renowned scheme. Bahria town is one of the largest, well designed, and successful housing projects all over Pakistan. It has never failed to integrate innovatively, and luxurious facilities in every project to facilitate its residents to give them a sense of contentment, belonging, and essence of the homely atmosphere.
Likewise, Bahria Town Karachi has 58 blocks and a huge area near about 38 km of the main boulevard amongst all Bahria Town housing projects in Karachi, Islamabad, and Lahore. The Farmhouses precinct of Bahria Toon Karachi is a symbol of a modern, lavish, high-end lifestyle.
Those who want to taste exclusively luxury living with comfort, peaceful, secure environment from roof-top, huge gardens, private pools, Juliet balconies, and helipads to canopied walkways under one umbrella Bahria Town farmhouses is the right place for them.
It is easy to design one scheme and build some landmarks to give it an exclusive look and once it starts bringing in residents there is no concept of maintenance Bahria Town has consistency in maintaining all its attraction spots for the public to give them a worthwhile experience of peaceful living in such a community.
Exclusive amenities of farm Houses:
Bahria Town Farmhouses Precinct is designed par excellence for its exclusivity that gives your family an elevated lifestyle and has provided the best security system for the residents to live peacefully. One of the uniqueness of this precinct is that it is located within the central area and the main gate almost just 4 km away on the contrary most of the farmhouses are constructed away from the main boulevard of the housing scheme.
Bahria Farmhouses a luxury space that offers lifestyle amenities that let you live king-size life. Money is not always the contender for choosing a luxury lifestyle over a regular lifestyle, mindset also plays a vital role in choosing what lifestyle people are seeking.
Another hallmark of luxury farmhouses in Bahria Town Karachi is its top-of-the-line construction materials and fittings will be provided to the people willing to get their customized farmhouses made by renowned construction companies.
Apart from luxury, this precinct has regular facilities that cover carpeted wide roads, wireless electricity connections, uninterrupted power supply, water, and gas connection, and pooled security in gates community accompanying family parks departmental stores, new shopping malls, Danzuu (nightlife safari park). This project is not an ordinary farmhouse scheme it is like a dream coming true of living is a community where everything is at its best, unique, and luxury.
Area and Updated Prices of Farmhouses in BTK:
The area of farmhouses in Bahria Town Karachi are available in three categories A, B, and C.
Category A deals with 8000 sqr yards means around 14 kanals of land will be costing 6-6.5 crore Rupees
Category B deals with 6000 sqr yards means around 10 kanals of land will be costing 5-5.5 crore Rupees
Category C deals with 4000 sqr yards means around 6 kanals of land will be costing 4-4.5 crore Rupees.
Location and possession of Farmhouses plots:
This Precinct has an executive location with less than 4 km of walking distance from the main gate of Bahria Town located on Super Highway and Main Jinnah Avenue. The farmhouses area is positioned near to Green Valley Premium Hyper Market, Bahria Apartments, and Bahria Night Safari is known as Danzuu. Associating some other major landmarks like International Theme Park, Grand Mosque, and Bahria International Hospital are at an equal distance from these farmhouses fueling the surge of lavish lifestyle.
Bahria Town Farmhouses plots are exquisitely designed in cutting and are fully developed with all settlements. This is why society management has awarded possession to all property holders and deals to buy or sell land with any hassle or intervals.
A few farmhouses are constructed with high-end infrastructure and some are under construction indicating that it will soon become completely a residential area. In days to come, you all will be going to witness a trademark of most exquisite and niche construction and development of farmhouses depicting the true picture of a luxury and comfortable lifestyle that can surely not be experienced elsewhere in any other farmhouses Scheme.
Hallmark of Bahria Town Farmhouses:
Bahria town has earned its reputation not on nationally but internationally too. A huge chunk of Pakistani's living abroad prefers to have all the luxuries in Pakistan which they are having abroad with international standards and remarkably all those standards can be found in Bahria Town housing scheme in all major cities like Lahore, Karachi, and Islamabad.
And as Karachi is the main metropolitan city of Pakistan our Elites and Socialites, politicians prefer to have a piece of land constructed with their choice depicting a sense luxury lifestyle choose Bahria Town Karachi farmhouses Scheme to build an elevated and unique landmark facilitating them with all amenities and a sense of peaceful, healthier and secure living with considering how important privacy is for these people.
 If you are ready to learn more or get a property in Bahria Town Karachi then you can contact an agent or representative who can then help you get the property that fits your needs and dreams.