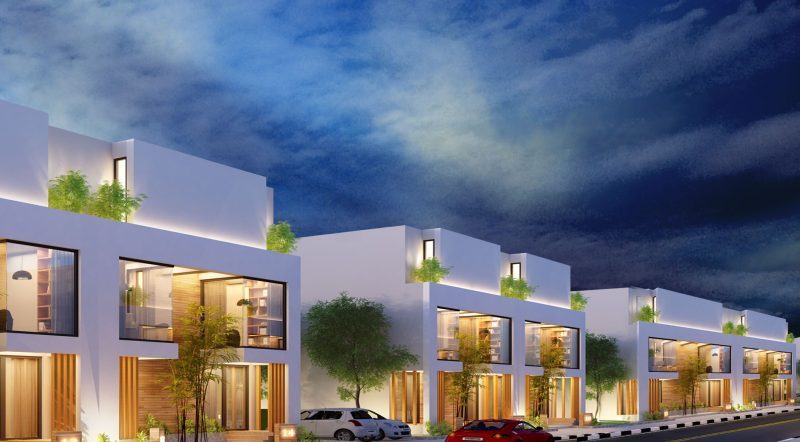 Bahria Greens Development Update:
This block's development began a few months ago, and work on basic infrastructures such as roads and sewage is currently underway. Pipelines and roadbeds have been laid down in several areas of the project. The construction work is in full swing. Various undertakings require the use of heavy machinery.
Moving on on Jinnah Avenue, there is a Precinct 38 area ahead; there is a roadbed up to this point, but beyond that, the hill cutting process is complete. Because this is a hilly terrain, a flat surface is required before laying down the roadbed. Because Bahria Greens is close to precincts 38, 39, and 40, its progress is connected to that of these regions as well. It will take some time to finish developing and laying out the roadbed. It will be connected to Bahria Town's major road network once it is completed.
Bahria recently launched 20 villas with ground plus two floors. The construction of these villas is nearing completion. Because of the ongoing development projects at Bahria Green, the rates are reasonable. Bahria took the initiative for folks who desire to live a luxurious lifestyle on a budget. The HBL tower project, which will be the center of attention for many people in the future, has been initiated near these villas.
Investing here is a fantastic chance for people who desire a luxurious lifestyle but do not have a large budget. Once the bahria greens project is completed, the location will no longer be an issue. We recommend that you invest here, but don't sell your plot just yet, as rates will rise dramatically in the future.
For more information about Bahria Greens or any other project in Bahria, contact Pakistan Property Leaders.