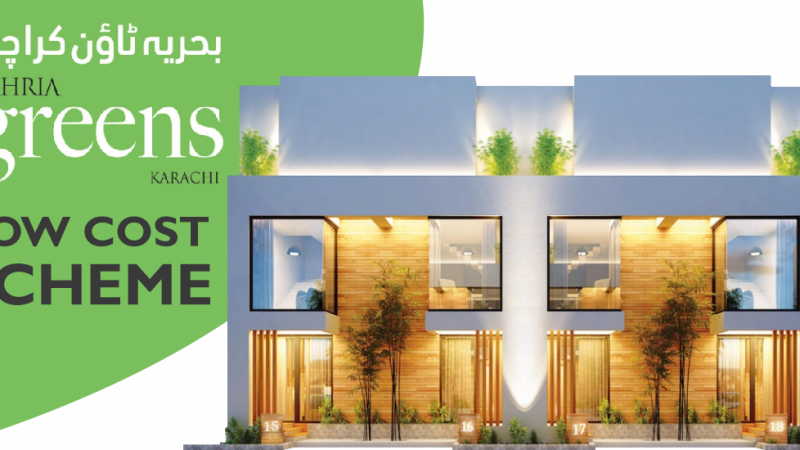 Bahria Greens Karachi – New Deal

If you are looking to buy a very affordable property in Bahria Town Karachi then you should also look into the option of the Bahria Greens Karachi. This is a great option for those who love nature, and the aesthetic beauty of Bharia Town Developers projects.
The Bahria Greens is a low-cost opportunity to invest in your dream house. The property is divided into a ratio of 35% construction and about 65% of the land will be dedicated to the parks and greenery.
The land and construction ratio makes this an extraordinary choice for those who want peace and serenity. If you can not compromise on the comfort level and healthy living then this is a great project for you. Right now it is essential to buy residential plots here because the booking will close in a month.
The location makes it ideal. It is very close to the DHA Karachi as well as Bahria Town Karachi, making it a sure shot convenient project for all investors, residents, and homeowners. Bahria Greens offers 3 Marla plots that translate into a size of 75 yards Plots. (Ground Floor Plus 2 Floors, 4 Bed covered area approx. 1700 Sq ft)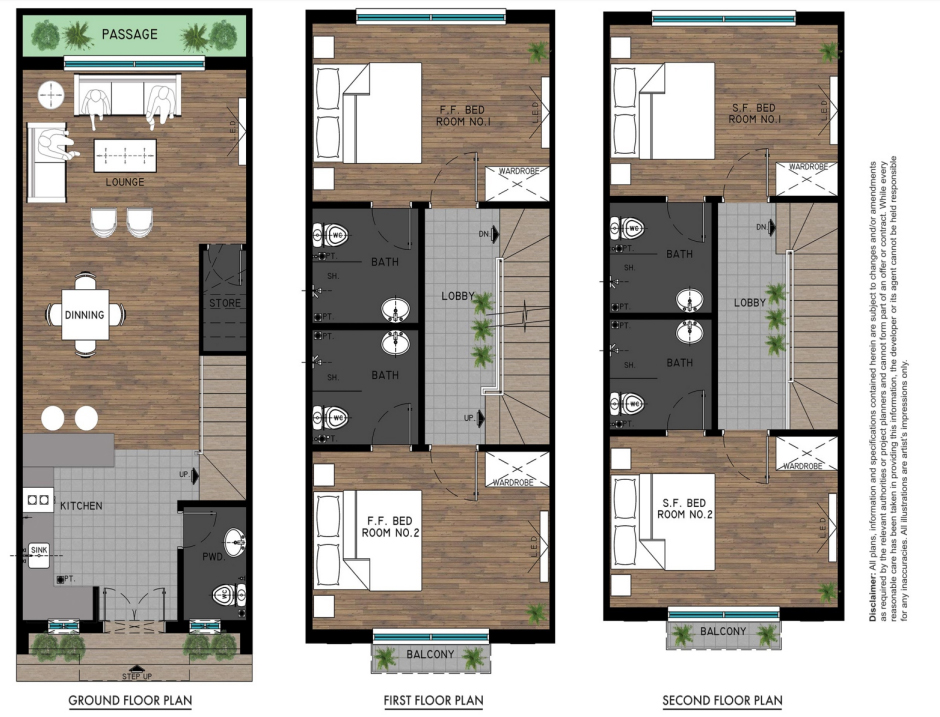 The small size is perfect for the construction of 2 more floors on top of the ground floor. This means that you will be able to make about 4 bedrooms in this house with the bathrooms, living areas, and box rooms. The main aspect of investing in residential property in Bahria Greens is that it is very pocket friendly for young families, couples, and low-income budgets.
Why choose the Bahria Greens Karachi?
Bahria Greens Karachi is serene and affordable. It is designed in a way that the plan will give you comfort and freedom to be on your own in a fully safe and secure community. The houses are space-efficient because you will be able to use a masterplan of 2 floors above the ground floor making 3 in total. You can make 4 bedrooms on this for you, your family like siblings, parents, and children in the house. It is perfect for those who want the most value for their investment.
The Greenery and Parks in Bahria Greens are the most important element of the plan. It has wide roads that are going to be fully carpeted. Its ideal ratio of 35% construction and 65% of parks makes it a unique option. The project is also set to have proper entertainment centers and residential properties in place.
Price of the Bahria Greens Plots:
At the moment the low-cost scheme is being supported with as much as 100% of loans from banks. This can help with the payment and the purchase of these plots. The current estimate is that the property will double in terms of its prices in the following fiscal years. The price is currently at 1, 675, 000 Rs. But, this is only the price at the moment it is highly susceptible to change in the future.
Bahria Greens Installment Plans:
Total Amount, Rs. 1, 675, 000/- PKR
Down Payment, Rs. 295, 000/- PKR
Each Installment: 86,250/- PKR ( each quarter or 3 months' time )
Possession in 3 Years, Payment in 4 Years Easy Installment
The houses are dedicated to overseas residents through a dedicated quota. Both regular and overseas properties are available in 4-year installment plans. This means that you will have to pay 16 installments during this time, this will be one in each quarter or 3 months' time.
The booking will start on 22 June 2020. It will remain open till the 3rd of July 2020.
Booking Forms are available – You can download from our website or from official Website of Bahria Town.
The benefits for buying a property in Bahria Greens:
Moreover, buying a property in Bahria Greens means that you will be able to live in a popular area. You can invest in a project that can be sold in the future for capital gains. You can also rent out your future house to a third party. The possession can be taken within 3 years. And this means that it is a perfect option to create a side income.
This project is close to some of the most important residential and commercial projects like DHA, and Bahria Town, it is exceptional. The project is a great venture for situating your home in a place that restores your energy instead of draining it through added urban stress levels. A small investment today can secure your property in a prosperous area. The gratification can be immense and the booking has already limited through a deadline that closes within a month's time after opening.
This property can allow you to live in a posh area without paying a heavy price. It can be even better for you if you have a job placement or business outlet nearby. Relocate in the future, decide soon.
For more guidance and information you can contact Pakistan Property Leaders to make an informed booking. To get the information you need to think about utilizing this incredibly high-value opportunity.