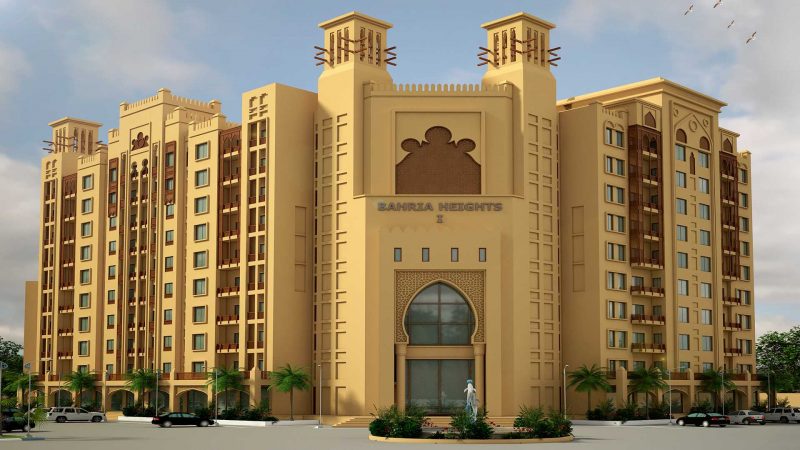 Bahria Heights Apartments Possession Announcement
Bahria Heights is a name of luxury and it is the best option for a living. The architecture of Bahria Heights Apartments is beyond amazing and appreciable. If you get an overview of the structure and height of it then you would know that why it is named "Bahria Heights". Its structure is standing of a cliff and it is touching the skies. The roads that head towards the Bahria heights are broad and the building has a gigantic parking lot for the people living there.
If you love and admire luxurious living then Bahria Heights is the one for you.
The Most Awaited Announcement about the Possession
The possession of the Bahria Heights apartments was announced recently and it made a huge difference in the market. It was the most awaited announcement that everyone was waiting for. When the project of Bahria Heights was launched in the market, Bahria Heights was selling the apartments without possession. But recently they announced the possession of Bahria heights apartments and it became more valuable now. With this announcement, the market value of this place increased. Then why not?
A Drastic Increase in the Prices of the Apartments
When Bahria town announced the Possession of Bahria Heights apartments, the market value of the apartments was alleviated. The prices are double now. For instance, if an apartment of 500 sq yard was priced 60 lacs before the announcement of possession, then now that same apartment costs 2.00 crores. Yes, the prices are even more than double.
If we discuss this scenario that the prices are too high then we need to look up at all the amenities too that Bahria heights would be providing like, spa, parking lot, GYM, salon, and a waiting area and reception too. Bahria Heights has the most luxurious apartments. Amenities are innumerable.
If we talk about the payment plan of the apartments, they are really easy and would not put a burden on your back. You can pay the whole price in one down payment and you can also get an installment plan from their finance wing. They would try to facilitate you in every way possible.
Bottom Line
Bahria heights apartments is the most opulent and luxurious option to live in. If you compare it with other options or rivals you will find Bahria Heights apartments the best. After the possession announcement of Bahria Heights, the market value of the apartments has increased and more and more people are willing to purchase apartments in Bahria Heights, now more than ever. If you do not want to miss out on this opportunity then you need to hurry up before all the apartments get sold out.