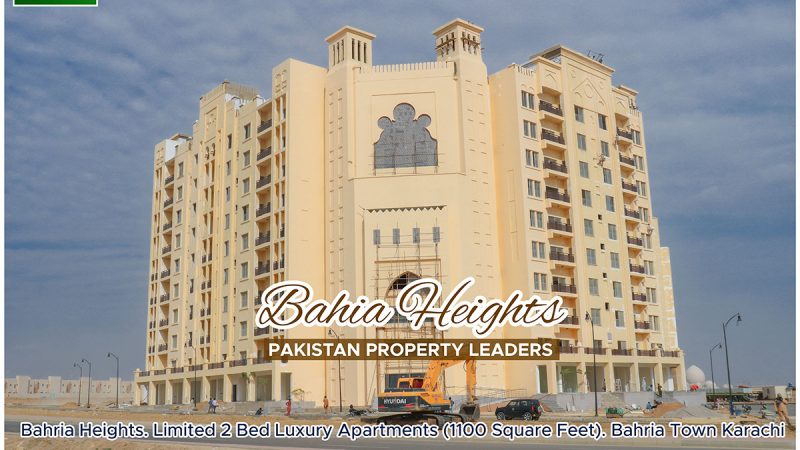 Bahria Heights Two Bed Luxury Apartments
Bahria Heights Luxury Apartments are located at the heart of Precinct 6, Precinct 7, Precinct 8 and Precinct 10. The Bahria Heights Luxury Apartments located at the crossroads of 4 major Precincts of the town provide luxury housing to seekers of contemporary urban lifestyle laid upon a tidy and fully equipped residential backdrop.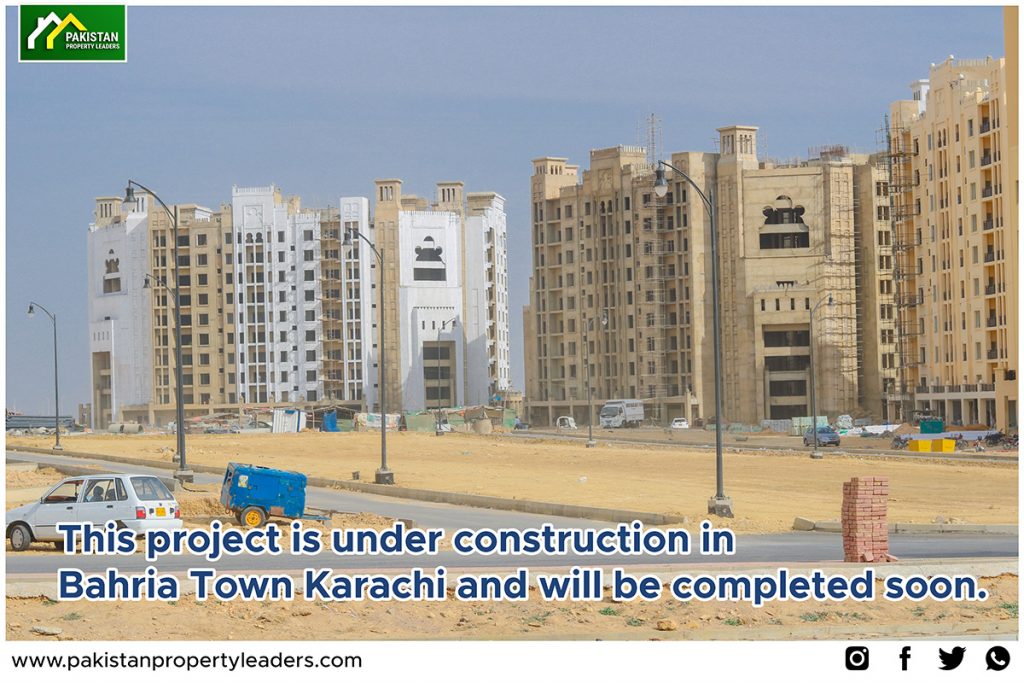 Bahria Heights Luxury Apartments are predicated on the idea of building a chic and contemporary community life upon contemporary principles and urban living. The apartments come in sizes of 1150 Sq Feet. The apartments feature two different layouts. Both come with a slight directional change in terms of the map. These are basically two-bedroom accommodation apartments.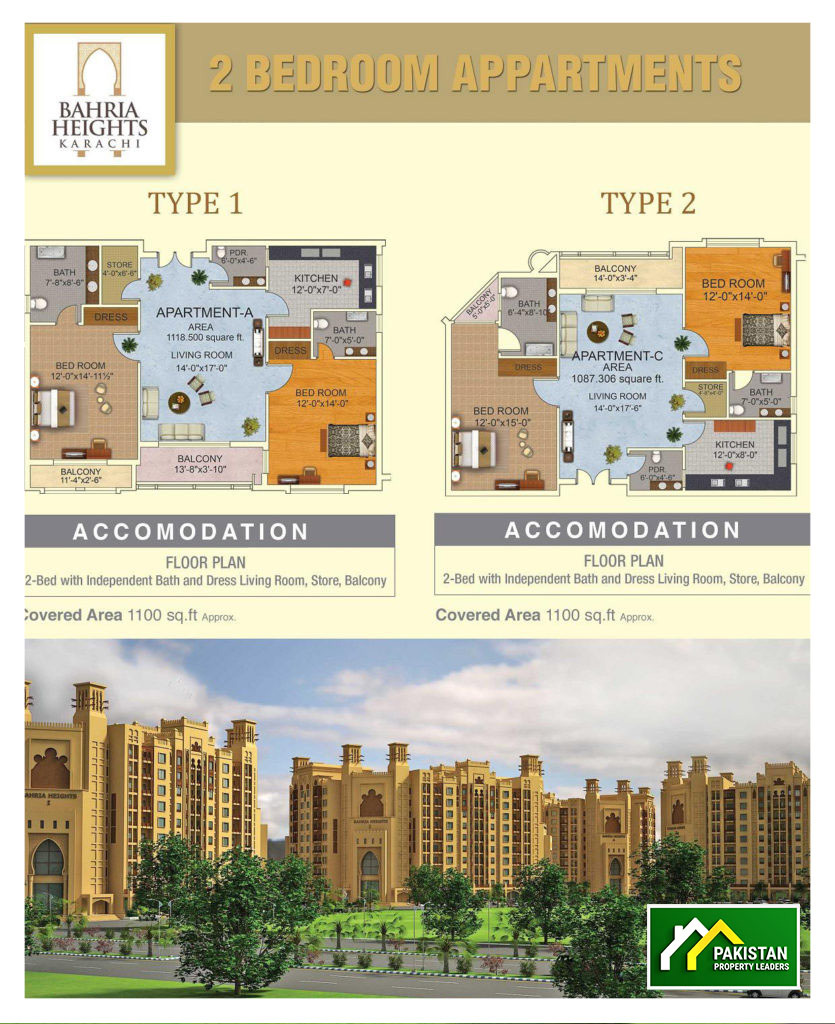 Each apartment has a master bedroom, a secondary bedroom, washrooms, kitchen, balconies, and living area. Both layouts being offered are highly suited for a small-sized family and individuals seeking residential property. You can easily find great options on various floors of the buildings. The Bahria Heights Luxury Apartments overlook the central park. This helps in adding a picturesque view from the windows and balconies for the residents. This can help in reducing the steam and the stress of modern living associated with big towns and cities such as Karachi. The pollution-free concept helps in making things easier and healthier.
In order to invest in the Bahria Heights Luxury Apartments, you must consider one factor though, and that is that there are no installments available. There is just a simple, full payment plan available. Apart from this, the price of the apartments varies from 50 Lacs to 62 Lacs. These are highly affordable considering that a constructed Villa in the region might cost double or more. The apartments are safe for individuals who might want to live alone or in smaller groups.
In order to find out more about the Bahria Heights Luxury Apartments, and the facilities you may contact one of our experts on the subject matter at the following contact.