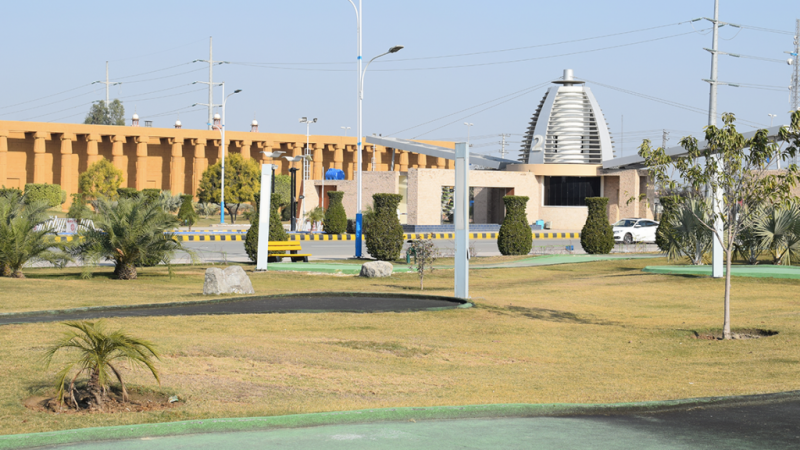 Bahria Orchard H Block 5 Marla New Deal
The Bahria Orchard H Block 5 Marla New Deal is a great place to start your investment in Lahore. Whether you are from Karachi, Islamabad, Rawalpindi, Sargodha, or absolutely any city of the country, Lahore can be a valuable investment. The changes in Lahore's population and the great influx of families from across the country have made its property market swell and expand over the past couple of years.
The demand for land and housing is huge there. This is why Bahria Orchard H Block 5 Marla New Deal can be used according to your needs. You can invest in a plot and not worry about maintaining it over the years. Like Bahria Town Karachi's other projects this can be a great source of income once constructed upon or once resold. You may be able to make great capital gains on it as the property is low priced at the moment but the project is by Bahria tOwn so it is bound to rise.
Benefits of the Bahria Orchard H Block 5 Marla New Deal
The New Deal allows you to get the 5 Marla plots at very reasonable prices. You can secure land in Bahria Orchard, H Block, Lahore at the Total Price of 21 Lac. There are a few important things to remember.
One is that the Marla size of Lahore is bigger than Karachi. Second, Bahria Town Karachi is a relatively newly built project hence prices of all property are kind of low there. Whereas the prices of Bahria Town Lahore properties are quite high because the project is very mature and established here.
You can get your 5 marlas spacious plat with the down payment of only about 9 Lacs. This is great for those with a knack for buying property across the country at favorable rates. You can get the Possession in 12 Lac payments. This is an Open Form deal and reduces your stress level of filing paperwork and whatnot. The plots fall in the Paid Category and it will be your fixed current assets once bought.
If you are interested in buying a superior grade property, with a great value of an investment and a good return in the near future, then you should contact us regarding your investment budget and we can help you draft the best investment plan for Bahria Orchards.