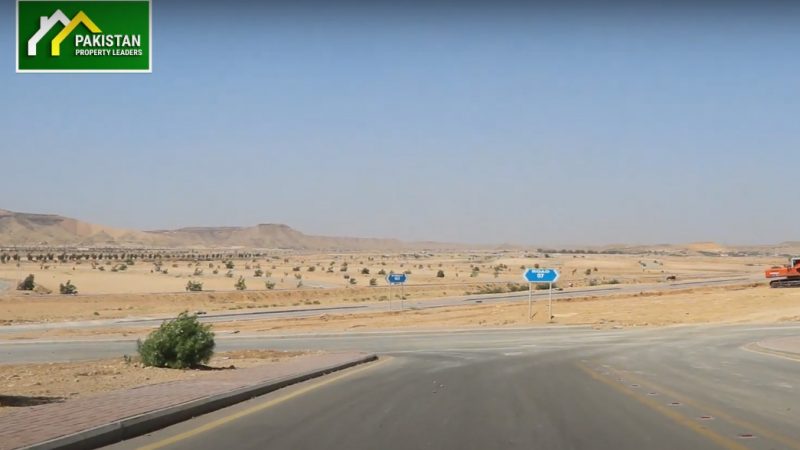 Bahria Paradise Plots Price – Status Update
Pakistan Property Leaders bring you a detailed Bahria Paradise Plots Update and news for old and new investors. The new map of Bahria Paradise shows the location of all residential (250, 500 & 1000 sq yards) and commercial parcels available in this Bahria Town Karachi subproject. It covers major attractions such as Central Park and Taj Mahal that have been properly marked along with parks, masjids and other buildings located within, extending from Precinct 46 to Precinct 58. To see it in expanded view, use the zoom function. It will provide purchasers with interactive assistance to see the exact location of their plots.
Recently, Bahria Town Karachi declared that it owns established properties in Bahria Paradise. Finally, the administration of this mega housing group has declared the possession of 100% built properties. Bahria Town issues letters of ownership to the owners of the land.
This is big news for the Bahria Paradise investors, who have been waiting for their property to be purchased. Another plus point is that there are only four Bahria Paradise instalments, but properties with ownership are now available. Karachi, Bahria City, sends messages to the owners of properties ready for possession.
Bahria Paradise is one of Bahria City Karachi's main ventures, known as Bahria Paradise. In this project, several individuals are included in individuals impacted by possessions because plots are included in the region that is out of boundaries. This is a project built in a truly beautiful way. In almost 59 shortages and 29 thousand rupees, like a 250 sq yard plot was sold. Similarly, 95 lakh rupees were sold for 500 sq yard plot and 1000 sq yard plot was sold for 1 lakh 72 lakh only. Rates are considered very costly based on location and instalments. There is only one condition that this payment plan is 4 years old and in 2 years it is transferred to you after possession plot.
But in fact, when customers began paying and purchasing land, they came to know about the boundary wall that precincts 52 and 53 are also outside the boundary Bahria town sends letters about the reallocation of plots according to new maps to be published in January and the plot is also allocated in the same month. If your plots are beyond the boundaries and your instalments are also changed, please contact the city management of Bahria, headquarters, etc. If you like, PPL will also assist you guys in this matter. Another troubling condition is that Bahria has also written letters to individuals that will be cancelled until a certain date if they do not pay sum plots. If the instalments are not updated, the remaining instalments will be cancelled. If your plot is included in the field of completely formed then pay instalments are what you should do here and if your plot is reallotted then you should not pay pending instalments. Instead, in fully developed areas, you can readjust your storey. Like precincts 34, 32, and stadium plots. Cash price is below 30 lakh, with 100 percent developed area, you will get an incredible plot. Bahria is launching Sports city in 3655000.
You can get a plot now at 34 lakh maximum in Sports city. The benefit of this area is that it is 100% developed with possession. Right away, you can start building in your plot. Price of plots in Bahria Paradise is 5925000. You should agree on distance only remaining all facilities will be provided here in sports city.
You can buy the best property with full ownership in District 30 34 20 21. So, in the long run, buying property here would help you. Thus, avoid waiting in developed areas and start changing your plots.
 You will be able to enjoy capital gains and more when investing in the right place at the right time. If you have some side cash that you are ready to use then this is a great place to get started. Contact an agent on the following details to learn more.