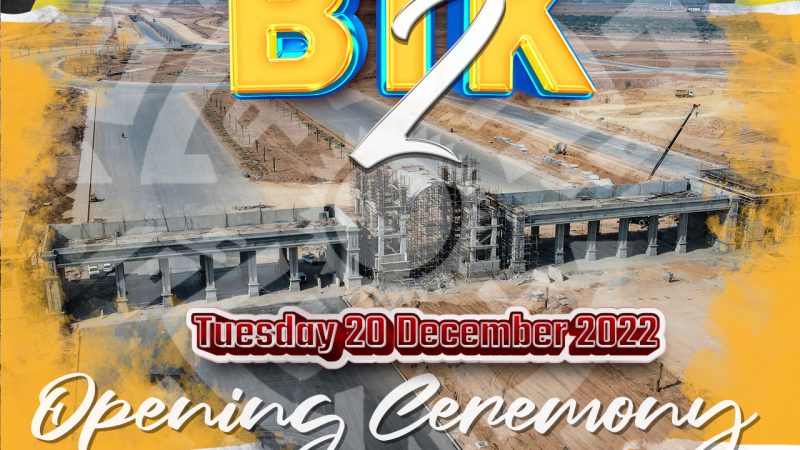 Bahria Town Karachi 2 – All You need to know

In addition to the Bahria Town Projects in Islamabad, Rawalpindi, and Lahore which are already flourishing, Karachi is a fantastic addition to the network. On January 26, 2014, this massive housing project was unveiled, and since then, it has gotten a resoundingly positive response from the general public, investors around the nation, and Pakistanis living abroad. Due to the lack of a well-thought-out housing program in Pakistan's largest city, Bahria Town Karachi has been a long-awaited project. No society in Karachi meets the infrastructure and living standards of other countries. Even though DHA Karachi is not a well-planned community, it is regarded as the home of Karachi's upper elite.

The DHA lacks parks, playgrounds, planned business districts, underground electricity, high-quality buildings, well-built roads, and infrastructure. Though it does keep its security and cleanliness better than the rest of the city.

Bahria Town's Location In Karachi 2

Bahria Town Karachi is almost 29 KM and 20 minutes drive away. The Karachi–Hyderabad Super Highway runs by it. BTK 2 will be on your left if you're traveling to Hyderabad.
Since Bahria Town is frequently referred to as a city within a city, we may claim that by exploiting the kilometers of unused land along the Super Highway, Bahria Town is creating a new metropolis for Karachiites.
Given that you can easily access Malir Cant. and Jinnah International Airport, which is not that far from the main metropolis. Additionally, plans are being made for a metro transit system that will provide Bahrain with simple access to the city's key hubs.

Opportunities For Investment In Bahria Town, Karachi

Bahria Town Karachi is developing new projects for investors to invest in that offer excellent value, a high return on investment, and enormous profits. The projects below are just a few of those that are being worked on right now and are seen to be excellent investment opportunities.

New Projects in Bahria Karachi:
Bin Abdullah Trade Center
Abu al Qasim Mall and Residencia
Athar Aman Castle
Dascon Towers
Dominion Mall
Paragon Towers
SQ 5th Avenue
SQ 09 Towers
SQ 29 Jinnah Avenue
SQ Cloth Market 2

A Variety Of Amenities In Bahria Town Karachi:

Bahria Karachi is well known since it offers a variety of amenities not found anywhere else in the entire nation. The traffic issue is one of Karachi's most prevalent issues. A network of roadways in Bahria town allows for quick access to the Malir Expressway and M-9. The roads are quite spacious and completely carpeted.
The community has 24-hour CCTV surveillance, which contributes to the extremely low crime rate.

A worry-free living is ensured by security patrols and checkpoints at all entry and departure points

You receive a continuous power supply 24 hours a day in Bahria Town thanks to its power generating

For a full lifestyle, there are many commercial districts as well as the basics of life

Master Planned Community with Gates

Modern security measures and emergency services

Expansive commercial space and cutting-edge shopping centers

Modern transportation system (metro bus service)

Five-star lodging and a usage-certified gold course

Gold-class theatres and sporting venues

Best-in-class universities, colleges, and schools

Mosques of the highest international standard and landscape parks across the precincts

100% Backup Power for the Zoo, Dolphin Arena, and International Theme Park (No Load-Shedding)
Other Neighborhood Societie
Seven Wonders City
If you enjoy traveling and taking pictures of famous locations, purchasing a property in Seven Wonders City will allow you to visit a different city every day of the week while taking pictures of each of the amazing landmarks that are being created here. The Statue of Liberty, the Eiffel Tower, the Roman Colosseum, the Great Wall of China, Stonehenge, the Great Pyramid of Giza, and the Taj Mahal will all have reproductions in this housing development, which will be centered around a replica of the Minar-e-Pakistan. Phase 1 and Phase 2 of the project, which is currently under development, both offer residential and business plots for sale.
Al-Qaim Housing

Established in 1995, Ali Builders & Developers has since been one of the most well-known names in the city of Karachi, Pakistan, when it comes to building and developing real estate. With being said, Ali Builders & Developers are pleased to introduce to you "Al-Qaim Housing," our newest project. Our project promises to give you a modest, established neighborhood at the most reasonable price. Located on the M-9 Superhighway, our urban lifestyle has been developed so that you can experience life to the fullest.

Over All Bahria Town Is The Ideal Place For Living

Bahria Town in Karachi is perfectly situated when taking access to the highway and location into account. View the following features below:
25 minutes from Jinnah International Airport, connected through a six-lane road through Malir Cantt
9 kilometers from the Super-Highway toll plaza
and 20 minutes by metro bus from the city center

Bahria town is the best for every reason as it provides the best living style with upgrading new sorts of technology in living with the best projects and highly reputable developers. As Bahria town provides plot sizes ranging from 125 square yards to 500 square yards available in the upcoming megaproject Bahria Town Karachi. It could be a large number of villas in desirable locations or apartments of various sizes. There are also reports that this latest big announcement will include a variety of residential and business prospects.