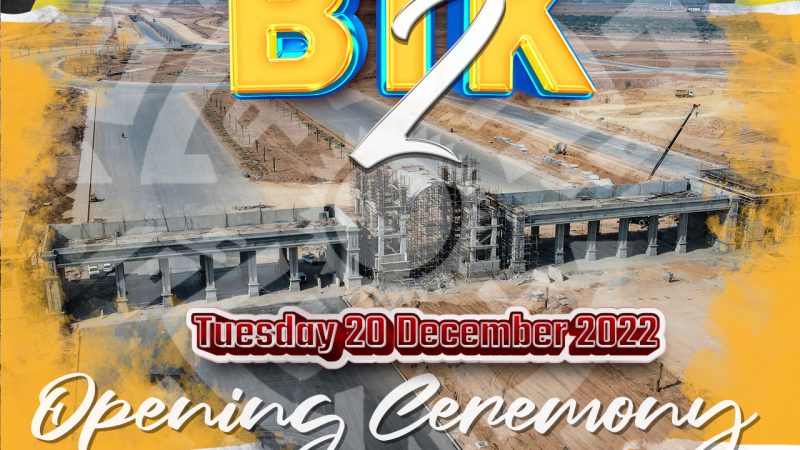 Bahria Town Karachi 2 Is Being Launched And Here's What You Need To Know
A recently announced big housing society is called Bahria Town Karachi 2. It is a contemporary location with attractive developments that offer serene housing options and fantastic investment opportunities. It covers a wide area of land and boasts the most opulent features and amenities. You may locate it away from the bustle of the hectic city life in a prime and tranquil position. People now have the opportunity to start a new lifestyle and treat themselves to luxury within their means thanks to the release of BTK 2.
Another masterwork from Malik Riaz's elite developers. In the real estate industry, Bahria Town is a brand and a bright star. They provide the finest and don't compare themselves to anyone else. You can invest in this society in installments because it is masterfully organized and offers a wide variety of properties in the residential and commercial categories.
Plots in Bahria Town Karachi 2
Plots in Bahria Town Karachi 2 are cleverly planned to meet the requirements of both buyers and investors. These plot dimensions will undoubtedly benefit the clients the most. Residential plots, commercial plots, villas, and flats are all available here. Additionally, Bahria Town would reportedly provide industrial land (larger-sized plots) for the creation of significant industries. The society's administration has verified the following property sizes:
Residential Plots of 125 Square Yards
Residential plots measuring 250 and 500 square yards
Residential Plots of 1000 Square Yards
Commercial Plots of 125 Square Yards
Commercial Plots of 500 Square Yards
3-bedroom luxury villas measuring 125 square yards
Important Characteristics Of Bahria Town Karachi 2
This BTK 2 is designed to be a cutting-edge home community that provides a smart living environment with amazing features and amenities. Here, residents will benefit from easy living conditions and significant financial rewards. Everything about this civilization is extraordinary, including planning, location, intelligent facilities, properties, and planning. However, the following are some of this venture's noteworthy characteristics:
A wide selection of plots, reasonable prices, and four-year payment options.
Even with flexible payment options, you will be able to purchase flats and villas.
Everyone wants to invest in Bahria Town since it has a strong brand.
It sells advantageous properties. Expected returns on investment are high.