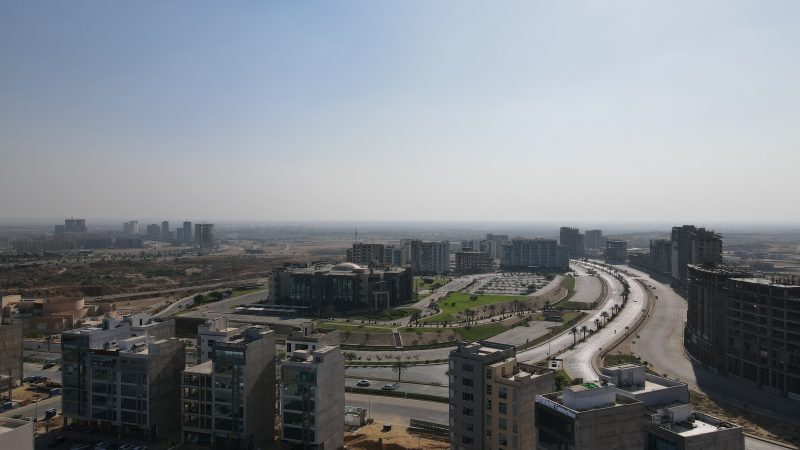 Bahria Town Karachi's Commercial Hub: A Lucrative Investment Opportunity
In the ever-evolving world of real estate, one location is shining brighter than ever – Bahria Town Karachi. Often referred to as the "new city of lights," this vibrant community has rapidly emerged as a hotbed of investment opportunities, particularly in the commercial real estate sector. If you've been considering investing in commercial properties, whether it's offices, showrooms, or shops, Bahria Town Karachi should be at the top of your list. In this blog, we'll explore why this commercial hub is the place to be and how it can start generating rental income for you.
Bahria Town Karachi: A City Within a City
Bahria Town Karachi is a master-planned community that's rewriting the rules of modern living. Its meticulously designed infrastructure, lush green landscapes, and world-class amenities have made it the preferred choice for thousands of families and businesses alike. What sets this community apart is its dedication to creating a self-sustaining ecosystem that caters to every aspect of life.
Why Invest in Commercial Properties in Bahria Town Karachi?
Thriving Economy: Bahria Town Karachi's strategic location and economic viability have attracted numerous businesses, both large and small. This economic vibrancy is a positive sign for commercial property investors, as it ensures a steady flow of potential tenants.
Rental Income Potential: Commercial properties in Bahria Town Karachi offer an excellent opportunity for generating rental income. Whether you opt for offices, showrooms, or shops, the demand for these spaces is consistently high, making it possible to secure reliable tenants and enjoy regular rental payments.
Prime Location: Location is the golden rule of real estate, and Bahria Town Karachi checks all the boxes. Its proximity to major highways, educational institutions, healthcare facilities, and recreational centers ensures that your commercial property remains highly accessible and attractive to businesses and customers.
Community Development: Bahria Town Karachi's commitment to community development means a steady influx of residents and visitors. This bustling community creates a thriving market for commercial establishments, making your investment even more valuable.
Facilities and Security: Bahria Town Karachi's focus on providing top-notch facilities and security adds significant value to your commercial property. Businesses and customers prefer locations that offer safety and convenience, and Bahria Town delivers on both fronts.
Start Earning with Your Commercial Property Investment
Whether you're looking to invest in offices, showrooms, or shops, Bahria Town Karachi offers a dynamic marketplace that can help you achieve your financial goals. Your commercial property here can serve as a steady source of rental income, ensuring a solid return on investment.
As a professional Real Estate Advisor, I highly recommend considering Bahria Town Karachi's Commercial Hub for your next investment move. With its thriving economy, strategic location, and commitment to community development, this is a prime opportunity to start earning from your real estate investments. If you're ready to explore the commercial properties available in Bahria Town Karachi or need expert guidance on real estate investments, don't hesitate to get in touch. The "new city of lights" is ready to illuminate your investment portfolio.