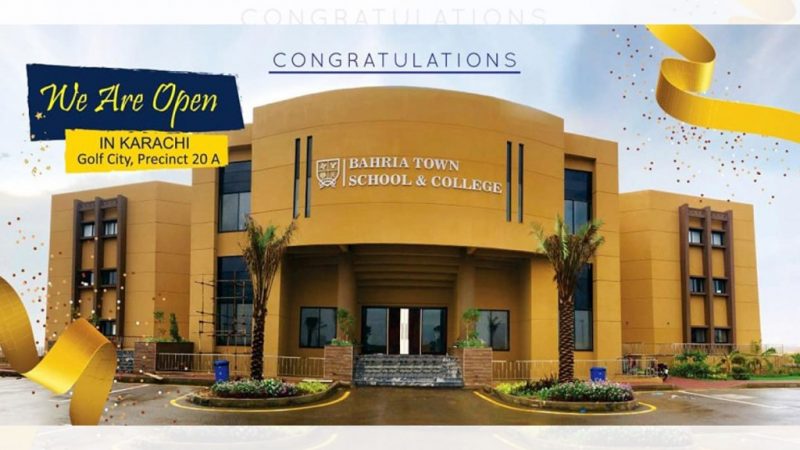 Bahria Town Schools Karachi
Bahria town aims to provide an educated nation to Pakistan. The schooling system is built with the collaboration of highly trained professionals. The main objective is to provide quality education with recreational activities and a secure environment.
Many people must be researching the schools in Bahria Town Karachi before they finally decide to move there. We have included all the information that they might need for the final decision here. This review blog contains necessary details about the schools, their quality, and what they offer.
Let's begin with the campuses. The campuses of the Bahria Town Schools are as follows:
Bahria Town Karachi
Bahria Town Nawabshah (Under Construction)
Bahria Town School & College
Bahria Town, Lahore
Bahria Town School & College, Sector B-Girls Campus
Bahria Town School Sector C Campus
Bahria Town School & College Sector-F
Bahria Town School Orchard Campus
Bahria Town Sector A Preschool for Boys & Girls
Bahria Town, Rawalpindi
ACE International Academy
Location: Phase-2, Bahria Town, Rawalpindi
Dr. A.Q Khan College of Science & Technology
Location: Phase-8 and Safari Villa-1, Bahria Town, Rawalpindi
Bahria Town International Academy, with Day Care & After School Facility
Location: Phase-8 and Safari Villa-1, Bahria Town, Rawalpindi
Bahria Town International Academy, with Day Care & After School Facility
Location: Safari Villas-2, Bahria Town, Rawalpindi
The ideology that powers the schools is the same behind the real estate and housing projects by the Bahria Town Developers, to provide the top-notch lifestyle and quality to the end-users.
Vision:
Bahria school is a reputable system and a dynamic center of brilliance. Bahria school aims to expand its learning facility to teach every child of Pakistan. Bahria schools set a high standard of performance and quality education.
Facilities:
Bahria town school promises effective learning and extracurricular activities. BTSC has well-equipped science and computer lab. A library is to answer all the queries of students. Also helps in study-related tasks and to gain additional information. School provides a transport facility and a full proof security system.
Infrastructure:
The state of the art of Bahria schools provides a science lab, Computer lab, library, auditorium, gym, basketball ground, baseball ground, cricket ground, children playground, and huge parking lot.
The auditorium has a sitting capacity for 300 students. it is equipped with an internet facility, projector screen, and audio system. Workshops and conferences are organized in the auditorium. A 24/7 Fully furnished gym is available for athletes.
Faculty:
A well-educated, highly trained, and competent staff member is the topmost priority of Bahria town school. Bahria schools carry out workshops for their professionals. Bahria school provides pick and drop facility to their teachers and administrative staff.
Pre-school:
Bahria town pre-schools offer activity-based learning for your kid. The professionals are hired for the young ones to understand student psychology and treat them with love and care. No exams are taken form the kids. The grading system is highly prohibited in the pre-school.
Pre-school is fully equipped with air conditioners to provide a happy and peaceful environment. Recreational activities are organized for kids. These recreational and extracurricular activities improve learning capacity. it also focuses on brain development and interaction with other kids. These activities trigger the social side of a kid and help to survive in an environment.
The doctors are available for weekly health checkups to ensure health with learning. Nutritionists are available on the campus for the too. Parents' teacher meetings are conducted to build interaction between teachers and parents.
Junior, Middle and Senior School
The junior school involves elementary and primary level. It fosters the brain and personality development of your child. Interactive sessions among students are the primary focus of Bahria town schools.
Middle and senior school is more focused on career counseling and character building of a child. They are more inclined towards the skill development of students, which is of great privilege for students and their future life. The school offers both matriculation and O-Levels classes.
Extracurricular activities are the first and foremost aim of Bahria schools at all levels. Students are highly encouraged to participate in debates, drama, music, and arts. Different sports competitions are considered an integral part of the Bahria school curriculum.
Other facilities:
A transport facility for pick and drop is available for both teachers and students. Bahria school has a separate activity room for kids. All rooms are fully air-conditioned. Bahria school has its food and nutrition lab. Bahria school has also a swimming pool and skill development center.
The schools follow strict SOP's, as per government directives across the country. For more information, you can visit their website.