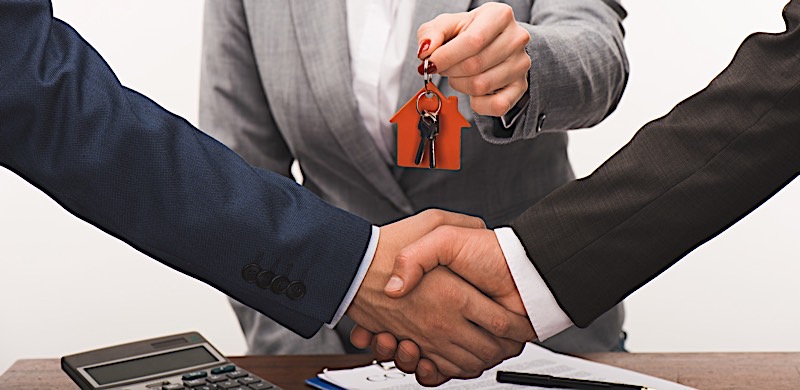 Benefits of hiring a real estate agent – Real Estate Agents In Bahria Town
If you're planning to buy or sell a home, you may be considering the benefits and drawbacks of hiring a real estate agent. Some people will avoid working with real estate brokers or realtors because they believe their costs are excessive. If you're a seller, buyer, or property investor, here are the top 10 reasons why you should hire a real estate agent.
Agents Know What to Look For
Based on your wish list, an expert real estate agent will create a shortlist of houses for you. Realtors are often familiar with every home on the market, and it is their responsibility to discover one that meets your demands and budget. The agent will also assist you in the buying process, making it as simple and stress-free as possible.
Agents Have Extensive Market Knowledge
No one knows the current state of the real estate market better than agents. This is one of the main reasons and benefits of hiring a real estate agent if you're a property investor. Top real estate agents are well-versed in all elements of the property market, particularly how various factors such as mortgage interest rates and the unemployment rate can influence it. They also have a thorough understanding of the market on a street-by-street and even house-by-house basis, for both buyers and sellers. As a result, they are familiar with the ins and outs of the market and have access to more information on properties for sale than is available on the MLS.
Agents Provide Valuable Price Guidance
Emotions can often obscure your judgment, causing you to overestimate the value of your home. Some people may fall prey to the incorrect side of the equation and undervalue their property significantly. The only way to know for sure is to find real estate comparables that show you're in the proper ballpark. This will assist you in selling at the best possible price or purchasing at the best possible price. Working with real estate agents, on the other hand, is a lot easier.
Agents Have Superior Negotiating Skills
The goal of both buyers and sellers is the same: to secure the greatest real estate deal possible. To accomplish this, you'll need to be an expert negotiator. It's difficult to negotiate directly with a buyer or seller, which is another reason to hire a real estate agent. Realtors are great negotiators because they have years of expertise in the field. They are well-versed in what works and what does not.
Agents Save Time and Energy
A real estate transaction is often a complex and time-consuming process. Working with a real estate agent, on the other hand, can make the process go more smoothly for you. If you're trying to sell a home, the agent will conduct open houses and showings so you don't have to. The sellers' agent will also filter out all those annoying phone calls that go nowhere, allowing you to focus on finding real buyers. If you're a buyer, your agent will guard you against unsolicited calls and aggressive marketing tactics from sellers.
The Bottom Line
An agent is your ally whether you're buying or selling a home. As you can see, there are a slew of advantages to working with a real estate agent. Keep in mind that the growth of an agent's or realtor's business is reliant on recommendations. This means they'll go to great lengths to make sure you're happy and satisfied with their service so you can tell your friends and family about them.