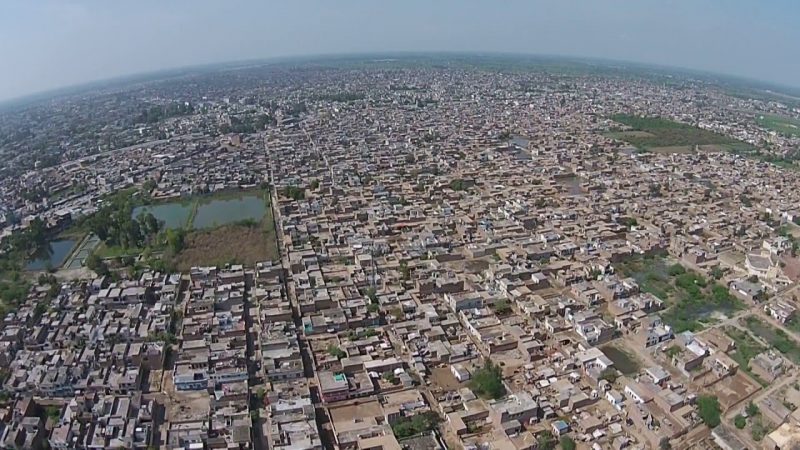 Commercial Property Price analysis on University road, Sargodha
Are you looking to invest in growing urban towns in Pakistan? It goes without a shred of doubt that Sargodha might be one of the hottest options at the moment. One of Sargodha's most rapidly developing regions with large planned projects is the University road. This is why we bring you a proper Commercial Property Price Analysis on University Road, Sargodha.
This was considered the outskirts region before. But, now, a lot of projects have sprung up in the advanced locality of University road Sargodha. Projects here are of residential and commercial nature, both. This is because the main educational institute of the Sargodha is located here. The residential projects are also accompanied by commercial wings, while there are several commercial projects ongoing as well. The work in these projects is in the development phase.
You can buy yourself shops in shopping arcades, hotels, restaurants, space for bed and breakfast styled temporary residencies, banks and retail outlets here with ease. There is an influx of demand for offices, modern workspaces such as co-working spaces, entrepreneurial incubation and entrepreneurial accelerator centers as well. These factors contribute to a rising demand pattern as well as a rising development pace in the region.
So for all the people willing to invest wisely, here is a Commercial Property Price Analysis on University Road, Sargodha.
The main commercial locations at the moment on University Road are the Mall of Sargodha, Modern Shopping Mall, ChenOne, and Rehman Plaza. Other famous brands are working on university roads to facilitate people through smaller shops, arcades, retail centers and hotels as well as accommodation facilities.
The price range begins from 10 lacs per marla and goes up to 1-2 crores per shop. The price varies for plots, constructed shops or buildings and the time of the construction. Seekers may also rent the property for short term to mid-term periods. This shall help them in engaging the kind of market there is present. This is a low-cost way to enter the market and test the waters. However, you can also buy the property there and rent it to tenants for a regular monthly side income. The possibilities are endless.
The price difference here also really depends on the size of the shop, its location, the quality and taste in the construction of the builder and whether there is dedicated parking or not.
If you need further price guidance on the Commercial Property, Price Analysis on University Road, Sargodha then you may contact one of our expert representatives at Pakistan Property Leaders, at the following contact details. They are fully equipped to deal with sensitive needs and to facilitate you in the best possible manner.