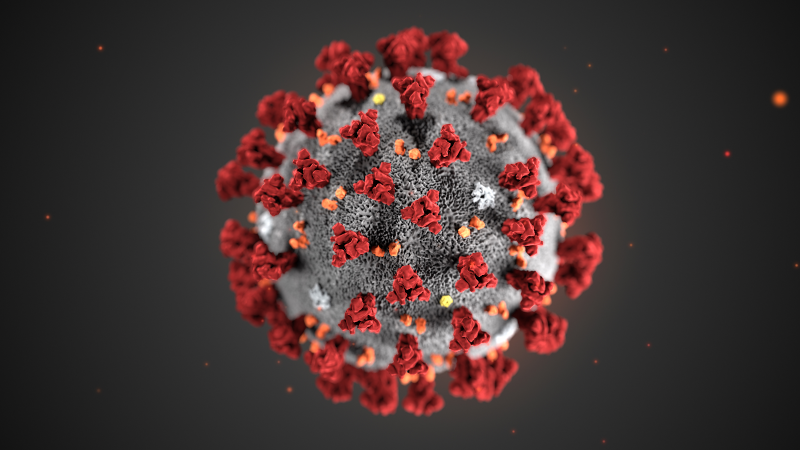 COVID-19 Policy of Bahria Town Karachi
All precautionary measures are being taken as a part of the COVID-19 Policy. All essential services that are a part of the social well being and health of the individuals residing in bahria town karachi are still open such as security, administration, municipal and utility management.
The Bahria Town Karachi announced its policy for the residents. This urges them to adapt to the new normal for a safe future. These efforts can help in ensuring that the safe community life at Bahria Town Karachi remains just as safe in the future and now even during this monumentally challenging global epidemic.
It urges the community to incorporate small changes to your lifestyle to allow better health and a secure future. Bahria Town Karachi is looking forward to catering the community in the best possible manner always. Here is a look into the Bahria Town Karachi's COVID-19 policy:
Maintaining a social distance of 6 ft to 2 m between all residents
Unnecessary movement outside the premises of Bahria Town to be controlled
Only one designated person per family may leave the house for groceries
All groceries and medical equipment must be bought from internal shops and stores within Bahria Town Karachi
Protective gear must be worn by every person who is stepping out of the house
No movement of maids, servants and house staff from the outside of the premises
No guests shall visit people living in Bahria Town from the outside of the premises
Movement shall be allowed on alternate days, or occasionally, daily movement is impermissible
Neighborhood activities to be reduced
Only 4 people can use an elevator at once
Shops and medical stores must sanitize surfaces and items after each use
No house shifting allowed during this time
Movement of luggage, furniture, and heavy objects that requires human resource help shall be limited
Children can not be taken to malls and parks as they are sensitive to the spread
People above the age of 50 are also requested to stay indoors
Sick individuals shall enter self-quarantines at the comfort of their homes to protect their families
Residents urged to sanitize their homes with germicides like Dettol and other powerful surface cleaners
Taking showers post social activity is essential
People encouraged to perform indoor activities and exercises
All members requested to act politely and contribute in the development of a healthy atmosphere at home and within the community
Violators are in contempt of the town management and will be fined heavily for endangering lives
All citizens seeking the Bahria Town Karachi services and those who are a part of the active Bahria Town Karachi community are requested by the administration to cooperate with the management in these tough times in order to protect everyone.
All department heads have already been urged to make arrangements for the management of the best practices during this time. This shall help in providing safety of individuals at work and the overall well being of the residents. This policy is in compliance with the Sindh Government Directive and shall contribute to the overall safety and being of all across the nation through a trickle down effect.
Bahria Town Karachi is optimistic about the future however, all public places will be opened for public entertainment and enjoyment and activities shall remain as per routine right after the period of lockdown is over and the pandemic is under control. This is not a time to panic, rather to get on top of things. All offices shall start accommodating requests as well right after this situation is under control. For the moment, Bahria is seeking cooperation and help from the community in order to make it a safe place for all the residents, their families and the country.
Should you find yourself in any doubt, confusion or issue you can contact us at the following contact page. Our team of Bahria Town Karachi Experts is always at the forefront of what's happening and ready to deal with your concerns in the most adept and prompt manner. We at the Pakistan Property Leaders are happy to help you at all times!