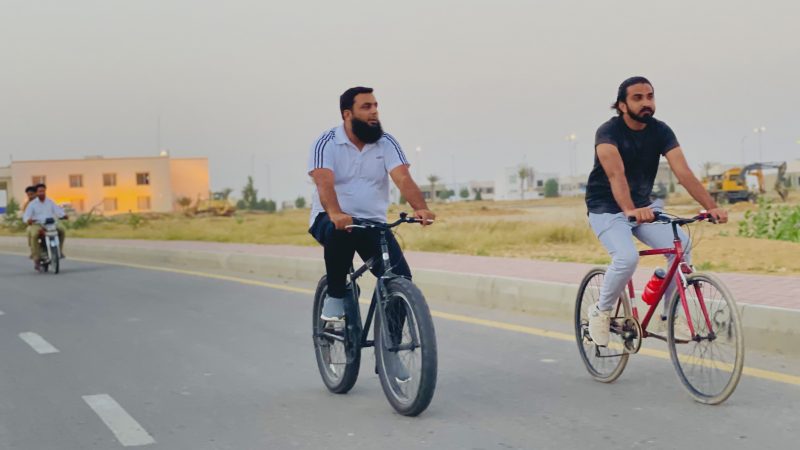 Cycling in Bahria Town Karachi:
Bahria has developed a plan for the creation of numerous parks, as well as running and cycling paths, in various sectors. This initiative is part of a program to develop, restore, and beautify public parks in Karachi's Bahria Town.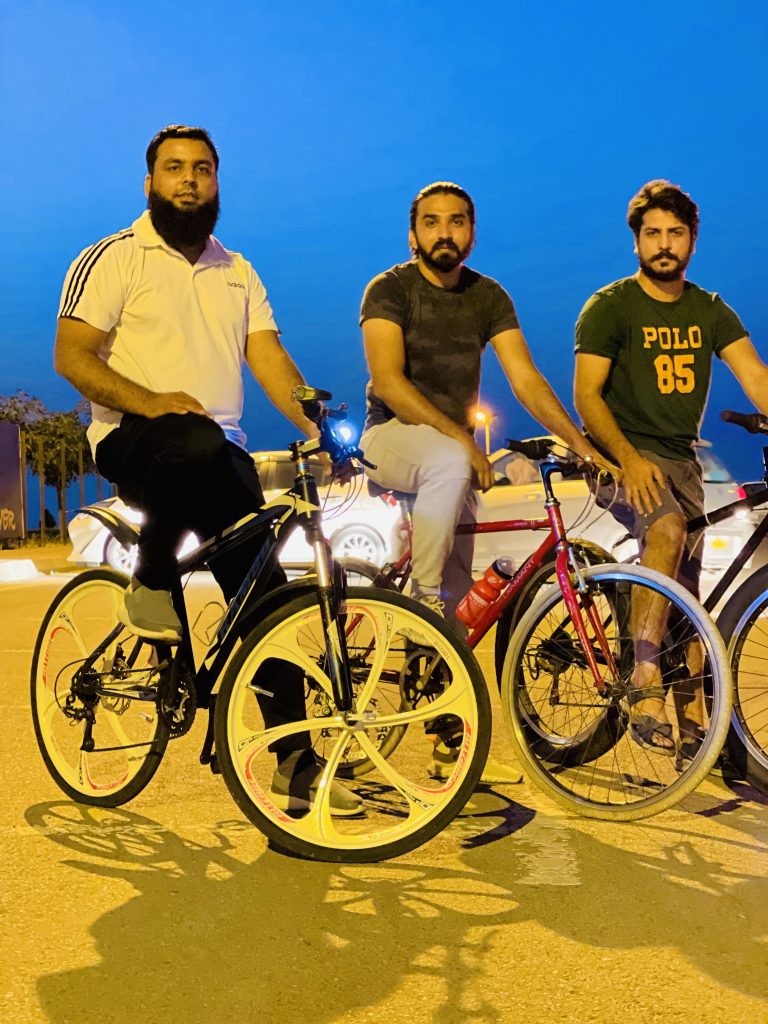 Bahria Town is a well-known location. It's like a city within a city, far distant from the noise and activity of the main city.
During the lockdown days, an increasing number of cyclists can be seen riding around different areas of Bahria town Karachi, enjoying carefree rides on less busy roads in order to improve their physical fitness while also communing with the beauty of nature during the flowery season.

During the recent lockdown, a lot of bicycles can be observed at different corners in groups enjoying the free space on the roadways, indicating that cycling is gaining traction in the city. It has become customary for groups of friends to ride their bicycles while wearing helmets and enjoying rides until late at night.
Due to excessive traffic on the roads and time constraints, individuals never considered going outside on bicycles for such extended periods of time in their busy lives. However, they are now taking advantage of this chance and riding as often as possible in the days leading up to winter in order to enjoy the weather and nature.

People prefer cycling on city streets because it feels pleasant and is also safer due to less traffic and increased security in Bahria town Karachi. Despite providing a luxurious lifestyle, Bahria is concerned about the health and physical activity of its people. Because the roads are well-built and broad, cyclists may enjoy their time on the road.
Conclusion:
There are numerous parks for cycling and jogging, and more are being built, providing residents with opportunities to enjoy some soothing minutes in this pleasant weather. Locals claim that Bahria is one of the most popular areas for individuals to build on their plots. One of the reasons is a holistic health, lifestyle and security package. So, whether you're seeking for a place to invest or live, get in touch with PPL.