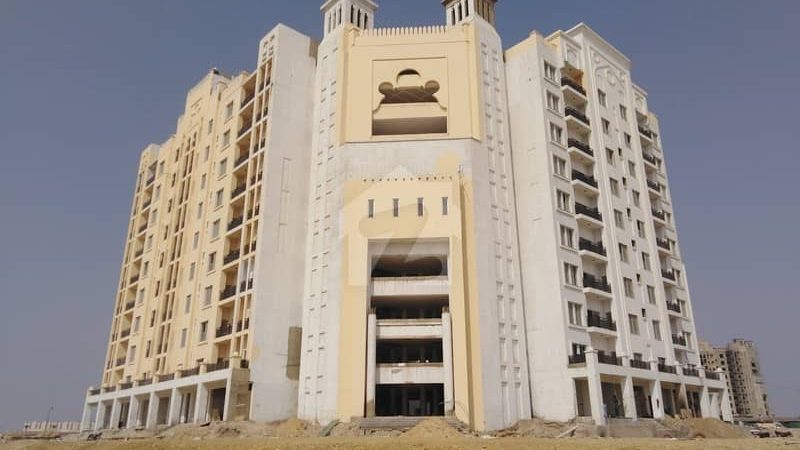 Dascon Towers 2 Bed Apartments Bahria Town Karachi
Descon Construction is a family-owned construction firm that has been working with Bahria for many years. Descon has been given two of the four towers of Bahria Heights, I and K, as part of an adjustment dial by the Bahria Town authorities. Descon Towers Karachi is near the Grand Jamia Mosque and at the intersection of precincts 8 and 9. Descon Towers offers you luxurious living areas with 2-bedroom inner and outer flats in high-rise towers.
Descon Tower is described in more depth below:
Descon Towers Karachi – Master Plan
Descon Tower Apartments offer a wide range of modern amenities. The buildings' grey framework is nearly complete and waiting for finishing touches. Descon Towers Karachi offers apartments for sale on practically every floor. Most importantly, all of these flats include a 2.5-year flexible payment plan.
Location
The intersection of Precinct 8 and Precinct 9 is home to these high-rise apartment complexes. Descon Towers is located near Precinct 12 and the Grand Jamia Mosque. These towers are only 6 to 7 kilometers away from the main entrance. Furthermore, Bahria Heights' two buildings, Tower J and Tower K, are adjacent. Furthermore, these structures are being built within a short distance of many attractions such as Theme Park and Danzoo.
Descon Towers Karachi – Prices and Payment Plan
Apartments at Descon Towers Karachi start at 85 lacs and go up to 90 lacs. Apartments can be reserved for as little as 13.50 lacs. The following are the specifics of the payment plan:
| | | |
| --- | --- | --- |
| | 2 bed Inner Apartments | 2-bed outer Apartments |
| Size | 1400 sq ft. | 1400 sq ft. |
| Total Price | 8,500,000 | 9,000,000 |
| Down payment | 1,350,000 | 1,800,000 |
| Monthly installment | 206,666 | 206,666 |
| On possession | 1,000,000 | 1,000,000 |
| Installment plan | 2.5 years | 2.5 years |
Investment in Descon Towers Karachi
Purchasing at the Descon Towers Karachi can be a great investment and a great place to live. For the convenience of investors, the conveniently placed 2 bedroom flats are being re-launched in installments. Descon Towers Apartments are priced similarly to the other Bahria Heights towers in Bahria Town.
The apartments in Descon Towers, on the other hand, are accessible in installments, whilst the others exclusively accept lump-sum payments. This project's location is excellent, even stunning enough to allow for a pleasant existence. Descon Towers is nearing completion, which will undoubtedly improve its value.
Please contact Pakistan Property Leaders for more information and assistance or visit our YouTube channel.