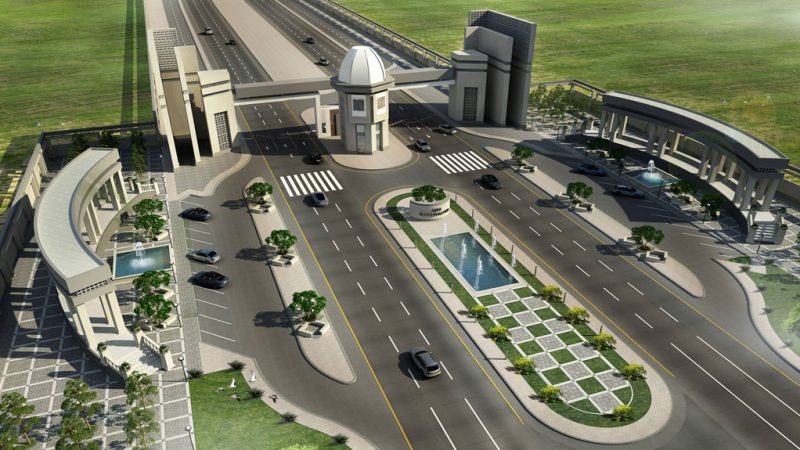 DHA Bahawalpur – Booking – Rates & Update
DHA Bahawalpur is the newest addition to the Defense Housing Authority, or DHA. It has added to the attractiveness of our cities and communities by being aware of the latest global advances in the field of urban and community management.
Location:
DHA Bahawalpur is conveniently located on Canal Road near the Bahawalpur Airport in the City of Nawabs, Bahawalpur. DHAB is just 12 minutes away from the Bahawalpur Cantt via Quaid-e-Azam Avenue, near the Bahawalpur Cantt. Bahawalpur Victoria Hospital is within a 16-minute drive from the city center.
Layout Plan:
DHA Bahawalpur is further divided into several sectors, each with its own layout and size of residential plots. These are the industries:
A, B, C, D, E, and F are the sectors.
Sector G, Sector H, Sector J, and Sector N are all in the same area.
8 Marla, 10 Marla, 1 Kanal, and 2 Kanal residential plots are available in DHAB. The most common sizes of plots available are 10 Marla and 1 Kanal.
DHA Villa Community:
DHA not only offers investment plots, but also ready-to-move-in villas in a variety of sizes, allowing investors to invest according to their wants and budgets. For habitation and investment, these villas come in sizes of 6 Marla, 9 Marla, and 12 Marla. To make life easier for inhabitants, the DHA Villa community includes shops and educational institutions.
Payment Plan:
DHA Payment Plan Residential properties in Bahawalpur are available on a very easy payment plan, as well as a simple and straightforward installment plan, allowing investors from all walks of life to invest here.
The most common sizes of plots available are 10 Marla and 1 Kanal.
| | | |
| --- | --- | --- |
| DHAB | Minimum (PKR) | Maximum (PKR) |
| 8 Marla | 15,000,000 | 1,900,000 |
| 10 Marla | 2,000,000 | 2,800,000 |
| 1 Kanal | 3,300,000 | 12,500,000 |
| 2 Kanal | 10,000,000 | 17,000,000 |
The rate for the same sized plots varies depending on the location and category of the plot, such as corner and park facing plots.
DHA Bahawalpur Balloting :
On the 31st of January 2019, the DHA Bahawalpur Balloting took place. This balloting technique was expanded to include different plot sizes and categories. The results of the vote can be found on the official website. You can check the results of the balloting yourself.
What to expect in future:
It is a project by one of Pakistan's most well-known and successful real estate developers. DHA has a long track record of success in prior world-class projects in a variety of places with modern living patterns. Because of their previous huge housing initiatives, this society's future will also be quite fruitful. Successful functioning societies in Pakistan's major cities have always demonstrated great achievement in the real estate industry. In Pakistan's real estate industry, DHA has become the most well-known and iconic moniker. DHA intends to begin the DHA Bahawalpur project in this regard.
You can call Pakistan Property Leaders to book or sell your property in DHA Bahawalpur.