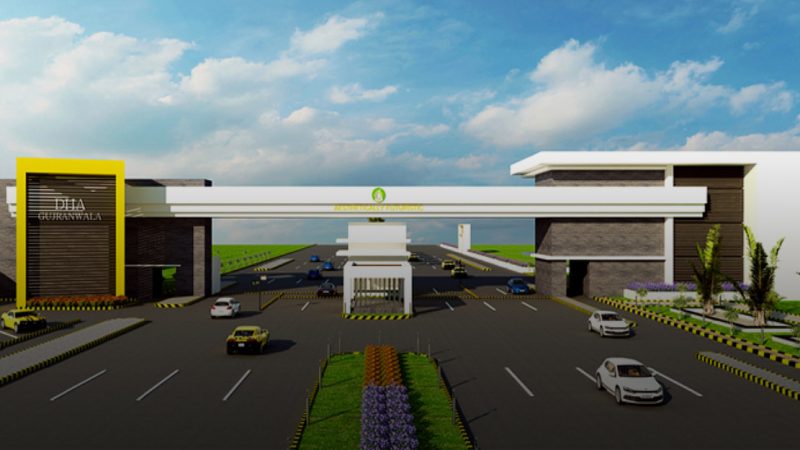 DHA Gujranwala – Booking – Rates & Update
DHA is a well-known corporate company that has endeavored to provide Pakistanis with the option to live modern, progressive lifestyles. Furthermore, modern designs in the construction of housing, infrastructure, and essential connected services are used to introduce the Project. Gujranwala, located in central Punjab, is Pakistan's industrial center and is close to Sialkot, Gujrat, Kharian, and Jehlum. Specifically created to assist anyone who wishes to live a beautiful and quiet life while maintaining the bulk of their viability.
Location:
It is conveniently positioned near the Rahwali Cantt Chenab gate and is only 8 to 12 kilometers from Gujranwala's main metropolis. It has many entrances that are directly accessible from GT Road and Gujranwala Cantt.
Facilities:
It also has nearly all of life's requirements, such as an 18-hole golf course, a shopping mall, a sports complex, a business square, a serene, pleasant environment, and security assurances. As a result, it will provide its citizens with a quality living lifestyle, including international standard schools and colleges, world-class hospitals, recreational parks, and so on. It was also created to meet the High-Quality Development requirements, which include the following.
DHA Gujranwala Files:
As of now, it only provided 10 Marla and 1 Kanal residential files for sale on a cash basis.
Price range:
The Cantt provides an upscale residential environment. However, in most areas, a plot of one kanal costs around 20 million (2 Crores). Second, the only society in Gujranwala worth living in is City Housing, which has a very high rent. Where a one-kanal land costs between PKR 12 and 15 million. It is apparent that the price of DHA will climb faster than that of other Gujranwala societies, making it a very appealing investment.
Balloting updates:
On August 6, 2021, DHA Gujranwala performed an automated balloting of all eligible applications for new bookings of villas, hybrid and luxury apartments, and commercial plots. The successful applicants were notified by DHA through a transparent balloting system, thus those who attended the ballot event already knew the status of their ballot applications. The results of the voting can be found on the official website.
Reasons to invest:
To convince you to invest in the DHA Gujranwala project, you must first understand that Gujranwala has already recognized that it need modernization. Many people are excited about the prospect of developing a home in the future. It is created to assist you with a variety of intellectual tactics or plans, as we all know. You should also be aware of the prices of plots in different parts of Gujranwala.
Final Verdict:
The DHA Gujranwala project is currently the most promising. The project offers the best potential access route, which is unrivaled without a doubt, with the main GT Road frontage. With places like Sialkot, Gujrat, and others so close by, the project has a lot of appeal for investors. A fantastic position with a bright future ahead of it. The project has seen a lot of investment activity recently, so the sooner you get started, the better. DHA Gujranwala promises to be the leading society in terms of living standards, and the project is well-timed for investors wishing to lock in their profits for a long time.