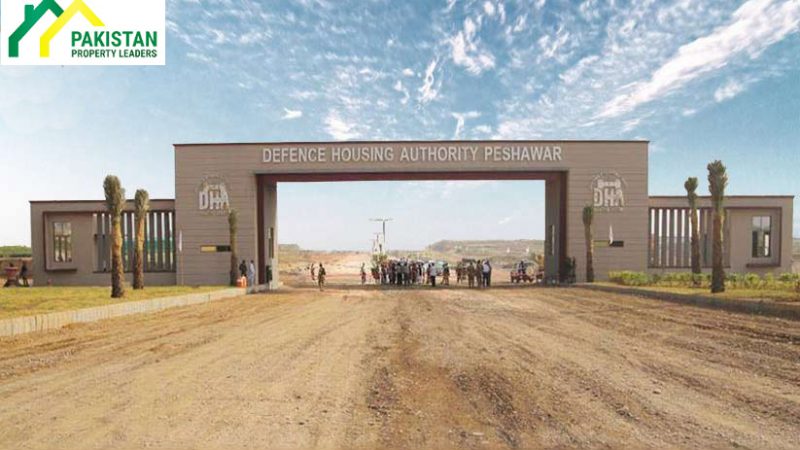 DHA Peshawar – All Latest Details
DHA Housing Societies are the most prestigious projects in Pakistan. Initially, the society was launched in Lahore, then Karachi and Islamabad. Later on, the developers have expanded their projects in different cities. Now, these luxurious societies are also developing in Multan, Gujranwala, Peshawar, and Bahawalpur.
Today in this latest blog, we will discuss all the latest updates of DHA Peshawar. It is the most modern housing society in KPK. This project is covering an area of 1700 acres. DHA Peshawar is making the lives of people easier by providing the best, secure, and safe environment to live.
Location of DHA Peshawar
Defense Housing Authority always chooses the best locations for the development of their projects. Same in the case of DHA Peshawar, the top developers are developing it at the ideal location. It is located near Nasir Bagh road close to Askari 6.
DHA Peshawar also lies in the proximity to other housing projects like Yaseenn as well as Hafiz town. DHA Peshawar also runs parallel to Regi model colony.
Moreover, this society is also connected to Islamabad –Peshawar motorway as well as with the National Highway, N5.
Phases and Sectors of DHA Peshawar
This well-designed housing project is divided into 7 sectors from A to G. DHA Peshawar Phase 1comprises sectors from A to J.
Development and Possession Details of DHA Peshawar
The development work is going on the fastest speed in Sector A, Sector B, and Sector C. Meanwhile, the construction work in Sector D, Sector E, and Sector F will start soon.
It is expected that the society will soon announce the possession in Sector A, B, and C. The contract of development of DHA Peshawar is given to NLC and FWO. Since the development work is charged to well-known companies so it is clear that society will definitely feature all the world-class facilities in it. Moreover, you will have all the luxuries and comforts in DHA Peshawar.
Plot For Sale in DHA Peshawar
DHA Peshawar is a well-planned housing project that is offering both the residential and commercial plots in it.
Residential Plots
This society is featuring the residential plots of 5 Marla, 8 Marla, 10 Marla, and 1 Kanal.
Commercial Plots
DHA Peshawar is also offering the best investment opportunities in commercial properties. Yes, you can easily buy the commercial plots of different sizes ranges from 4 Marla to 4 Kanal. The plots of 5 Marla, 8 Marla and 10 Marla re available in Sector 1 while the other categories of plots in different sectors. Indeed, you can also invest in high-rise commercial buildings.
Road Structure in DHA Peshawar
It is a brilliantly planned housing venture with all the top-class facilities. Its road structure is featuring 130 ft. roads and many internal roads are 80 ft. Moreover, roads of 50 ft., 40 ft., and 30 ft. are also a part of it.
Features of DHA Peshawar
Modern sewerage management system
Emergency medical and surgical centers
Modern infrastructure and international level roads
Recreational areas and parks
Quality educational institutions
Commercial areas
Public Libraries registered with the HEC
DHA Graveyard
DHA Mosque
Keep visiting our site for the latest news & all details of all real estate projects!