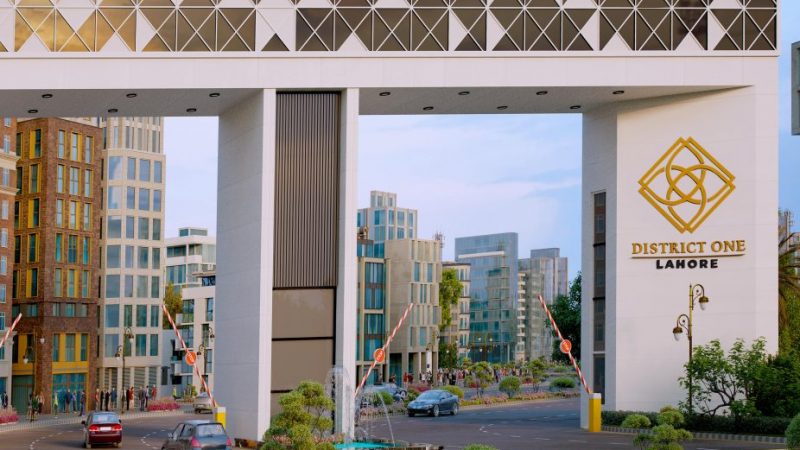 District One By 101 Group – Booking & Payment Plan
Lahore, the vibrant cultural capital of Pakistan, is known for its rich heritage and modern developments. Amidst this bustling city, lies a gem called District One Society. With its central location and a host of modern amenities, this gated community offers an exquisite living experience to its residents. Let's delve into the enchanting world of District One Society and discover why it is the epitome of luxury and comfort in Lahore.
A Planned Haven:
District One Society is meticulously planned to provide a harmonious living environment. The society boasts a modern infrastructure, including well-designed residential units, wide paved roads, and beautifully landscaped green spaces. Whether you seek a serene abode or a thriving community, District One has it all. The society offers a variety of housing options, including 5 marla plots, 10 marla plots, and larger ones, catering to the diverse needs and preferences of individuals and families.

Modern Amenities:
One of the key highlights of District One Society is its extensive range of modern amenities. Residents can indulge in a host of recreational activities within the society, with parks, playgrounds, and recreational areas providing ample opportunities for leisure and socializing. For fitness enthusiasts, there are state-of-the-art fitness centers and jogging tracks to promote a healthy lifestyle. Moreover, the society also features commercial areas, schools, and healthcare facilities, ensuring that all essential needs are met within close proximity.
Community Living at its Finest:
District One Society thrives on the concept of community living. It provides a platform for residents to build connections and foster a sense of belonging. Various community events and gatherings are organized, fostering a vibrant and inclusive atmosphere. The society also promotes a safe and secure living environment, with dedicated security personnel and surveillance systems ensuring the well-being of all residents.
Bay Jhijhak Investment:
For those seeking a sound investment opportunity, District One Society offers the Bay Jhijhak Investment guarantee. The society is developed and managed by the reputable 101 Group, providing an extra layer of assurance to potential investors. With the option of booking a 5-marla plot on a 2.5-year installment plan starting at just 8 lac, individuals can make a secure investment without any hesitation. This flexible payment plan makes owning a property in District One Society more accessible and affordable.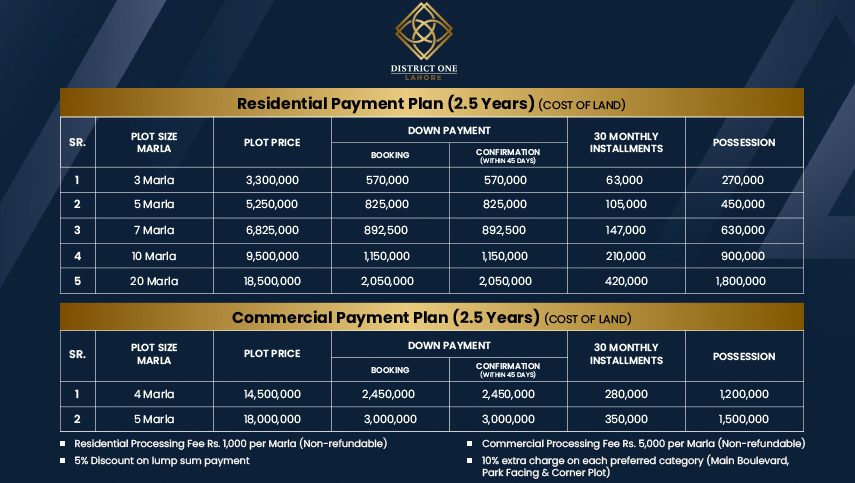 Conclusion:
District One Society in Lahore is a testament to the vision of modern living combined with convenience and luxury. Its prime location, modern amenities, and commitment to community living make it an ideal choice for individuals and families seeking a premium living experience. With the Bay Jhijhak Investment guarantee, owning a property in this prestigious society has never been more enticing. Embrace the essence of elegant living and discover the wonders of District One Society in Lahore.