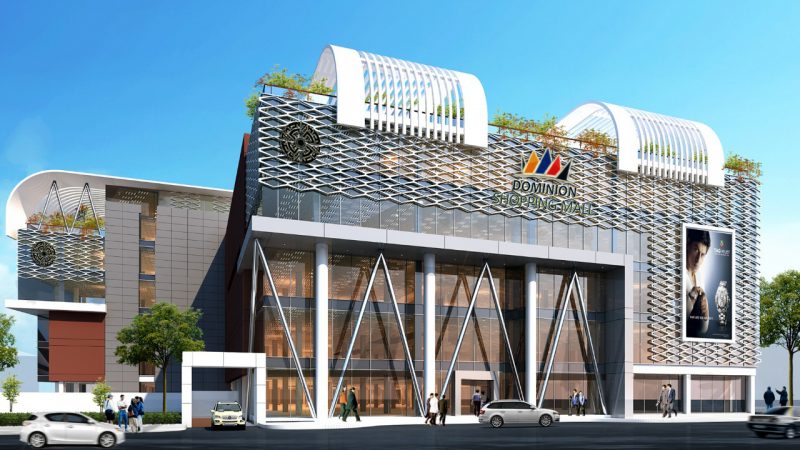 Dominion Real Estate & Builders
Dominion Real Estate Advisors is a full-service commercial real estate agency with a national reputation for excellence in commercial real estate services. Dominion Real Estate Advisors is dedicated to providing innovative, cutting-edge solutions to its clients, as well as the best degree of professional service, in order to establish long-term partnerships built on loyalty, integrity, and trust.
Here are few projects of Dominion properties:
Dominion Business center 2
By the grace of God, they were able to deliver on their promises. Iqbal Real Estate & Builders, the pioneers in the Bahria Town Karachi corporate/commercial sector, is back with the idea of DOMINION BUSINESS CENTER-II, a consistent economical corporate commercials with the location that everyone dreams of, right on the entrance of Bahria Town Karachi. Now is your chance to invest in the gem of all projects. They provide more than reasonable pricing as well as a payment plan that is accessible to anyone. Starting with a 20% down payment and six easy quarterly installments. Come claim your spot and take the first step toward starting your dream business in the new founding city.
Dominion Business center 3
Dominion Corporate Center 3 is an 18-story, cutting-edge construction project providing office space for the white-collar workforce. Dominion Business Center 3 is a state-of-the-art development project that consists of 18 stories and includes office spaces for the white collar business community, after the successful and record-breaking delivery of Dominion Business Center 1 and 2.
Dominion Food Street and apartments:
After the success of the previous five projects in Karachi, work on the sixth project of "Dominion Properties" has begun. The next gastronomic hotspot will be Dominion Food Street & Apartments. Dominion Food Street & Flats intends to supply commercial spaces to eateries and luxury residential apartments to those who are accustomed to a luxurious lifestyle due to its proximity to the famous theme park, which gives it an incredible view.
Dominion The Grand:
DOMINION PROPERTIES gives you "DOMINION THE GRAND" after completing and delivering various developmental projects, some of which are being constructed at an unparalleled rate. DOMINION THE GRAND is Asia's most ambitious development project. It's the first of its type, and it's quite amazing.
DOMINION THE GRAND is a commercial and residential development with Asia's largest mall at its core. Local and foreign businesses are housed in the mall, which is topped by 11 buildings. These towers house magnificent apartments with 1, 2, 3, and 4 bedrooms.
THE GRAND presents a new style of life in Pakistan that is unrivaled. Luxury has been reimagined.
These are a few of the projects of dominion real estate, which is a well-known company in Bahria Town Karachi. People want to collaborate with them. Their projects are consistently amazing. Please contact us if you are interested in dominion properties. We will give you accurate and authentic information.