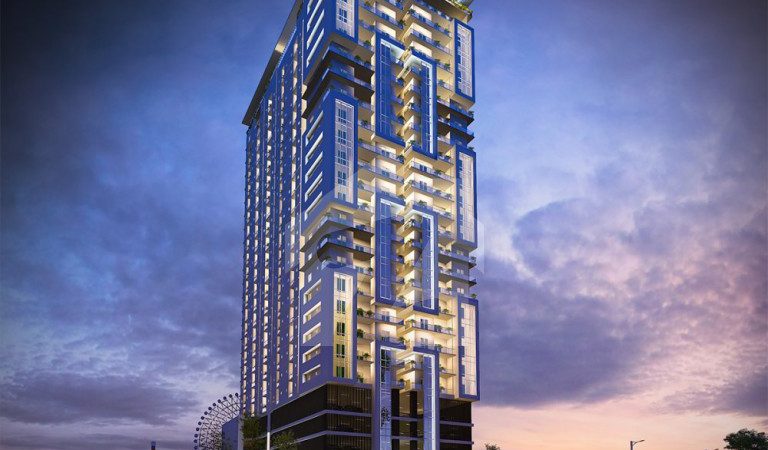 Dominion Twin Tower Bahria Town Karachi
Want to locate yourself on the skyline of Karachi? Then the Dominion Twin Tower can be the most perfect location for you. This is going to be one of the tallest constructions of Bahria Town Karachi. The Twin Tower features a mall, offices, banquets, food court, club rental properties and more.
The Dominion Twin Tower is predicated on the concept of high living. It comes with a beautifully constructed plan and a very satisfying view of the skyscape. In a short time, it has become a hit in terms of investor demand as well as the end-user interest. This is not going to be the first project by its builders. Dominion mall is also present in Rawalpindi and Islamabad, the twin cities.
There are many reasons why the Dominion Twin Tower is creating such waves, here's all you need to know about this mega project in Karachi.
The Prestige Factor of Dominion Twin Tower
Dominion Twin Tower Bahria Karachi is an iconic residential, commercial, and corporate property project that is going to change the way people perceive Bahria Town. It is going to be used as a main landmark of the town and allow many new investors, businessmen, international brands and select buyers to move into the real estate market of Bahria Town Karachi due to its premium nature.
Adjustment in the Dominion Twin Tower
If you have files that are sluggish or do not exist from the Bahria Sports City for example, then you can get them a hundred percent adjusted here in the Dominion Twin Tower. Only select property dealers are giving this option including your trustee Pakistan Property Leaders.
Many investor have long faced the issues with files of properties from Bahria Paradise and Sports City, it is high time if you or anyone you know gets done with those stressful dead-end files and move on to new projects. This is a great opportunity for such unfortunate cases.
Luxurious living in the Dominion Twin Tower
Bahria Town Karachi is a city in itself. This luxury high rise is a place of peace and comfort for the elitist of the city. It features penthouse apartments and more. You can invest in a safe and peaceful place of living if your business is located nearby in the Twin Tower. This allows you to enjoy the urban lifestyle at its finest and without the baggage of a villa home.
People who decide to live here will be able to enjoy dedicated car parking, maintenance, a pool, a rooftop restaurant, and other luxurious benefits. Several floors are already constructed in terms of their gray structure and things are moving pretty fast here as compared to the other projects around town and in Karachi in general.
Pros and Cons of buying a property in the Dominion Twin Tower
Pros:
It offers all residential benefits for apartment owners
Allows you to own premium retail shops, outlets and business showrooms
Has some of the best offices and amazing views
Cons:
You might not want to rent out your property because it will be that amazing
So, apart from that, when you are ready to get in touch with the prospects of the Twin Tower Karachi then you can contact one of our representatives at the following contact details. Just hit the link below and discuss your needs with us!