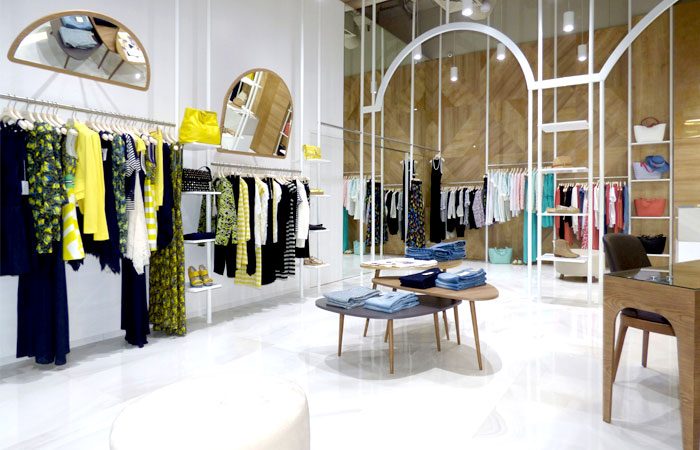 Dress Mall Bahria Town Karachi
When we think about Bahria Town, we immediately think of a luxury lifestyle. Bahria Town is not only giving services to its residents, but also to the general public through cost-effective projects. So here we are with another fantastic project that was unveiled in Bahria Town Karachi. It's a clothing mall this time. Dress mall, a concept by California developers, is one of the most intriguing projects in the future for a variety of reasons. Let's have a look at this project in more detail.
About Builders:
California Builders is a well-known builder in Karachi's Bahria Town. Many ongoing initiatives are being carried out by California-based contractors. True, no projects have been handed over by California builders yet, but they will soon. They are so potential this can be seen by simply looking at their in-progress projects.
Location:
When it comes to location, Dress Mall is close to the Danzoo commercial. It is located directly in front of towers 23 and 24. It will be built on a plot of land about 2200 square feet.
It will be a four-story building with two parking basements labeled B1 and B2. In the dress mall, there will be a select number of stores. There will be clothes stores, as the name implies. Two lifts and a separate luggage lift will be provided for convenience. There is also an emergency exit.
Payment plan:
The stores at the dress mall have very reasonable prices. There will be shops of varying sizes available for you to book based on your need.
Lower Ground shops are priced at 23,000 per square feet.
The shops on the ground floor are valued at 34 thousand per square feet.
The first and second floors will have shops ranging in size from 25 to 18 thousand square feet.
The price per square foot for shops on the third and fourth floors is from 16,000 to 12,000.
Conclusion:
Right now, there is a fantastic offer. You will receive a 25% discount if you pay the full amount of the shop on the spot. This offer is only available for 15 days. As the deal is live, now is the perfect time to book your shop. Property leaders in Pakistan will assist you in gathering additional information.