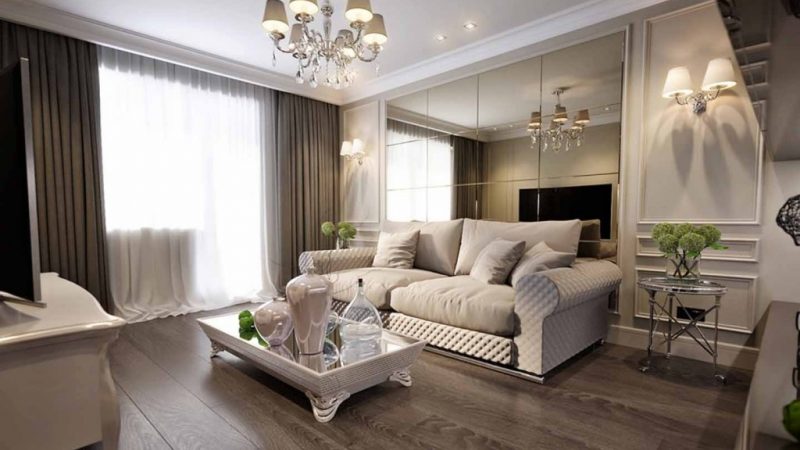 DX Luxury Apartments – Bahria Town Karachi
Dx Luxury Apartments is a pretty large project in Bahria Town Karachi. These apartments are going to be super opulent with all the amenities needed for a luxurious lifestyle. One of the main advantages and benefits is that the apartments will be given 100% power back-up, modern environment. The apartments facing the Grand Jamia Mosque and the apartments at the backside, both are now open for booking. Here are all the details that you need to know about the bookings and bookings process for the Dx Luxury apartments.
Features and Amenities of the Apartments
The apartments that you can book are three bedrooms luxurious apartments with attached washrooms and spacious lounge and kitchen area. One of the three bedrooms is a master bedroom and all of them are designed with luxurious architecture to give a modern look to the apartment. All of the apartments are 1600 sq ft. The apartments have a perfect ventilation system with wide windows. The apartments that are facing the Grand Jamia Mosque will have a beautiful view right outside the window to start a new day with such mesmerizing view.
For the people who are adaptive to opulent lifestyles, these Dx Luxury Apartments are going to be the epitome of luxury. You will find highly efficient elevators that would make living on upper floors easy and accessible. Parking facility and area will be provided by the Dx apartments to the residents and visitors only. When you will be living at Dx Luxury Apartments, it will be made sure that you are provided with high-end security. This security will be possible with special security staff and CCTV cameras all around the buildings and inside as well. The CCTV camera recordings will be monitored all the time to ensure that you live and spend time with safety.
Details About the Rates:
These highly luxurious apartments will cost you about 17600000. The Grand Jamia Mosque facing side will charge you an additional 10700 and for the Backside, it is 9700. These are the different rates for the Dx Luxury Apartments. This price range is pretty affordable for luxury-loving people and those who are adaptive to this lifestyle. Leading a luxurious lifestyle is just like a style statement and you should keep updating it up in order to stay in style booking the Dx Luxury apartment is a step forward in it.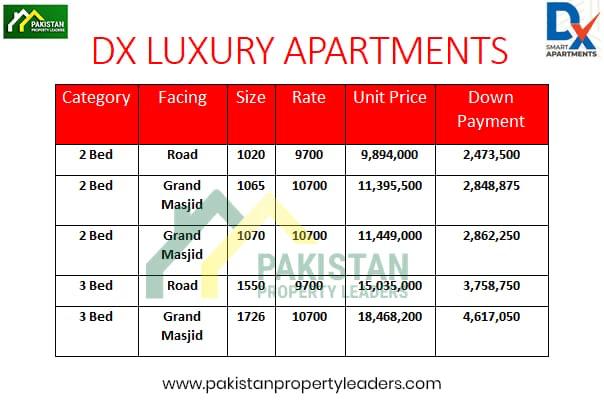 Payment Plans and Details:
There are Multiple Payment Plans that you can go with. The very first one is to go with a single payment, for that you will have to pay the whole amount. If you are looking for the booking option then you will have to pay a 25% of the down payment in order to book a dx luxury apartment and that is 44 lacs. You can go for a three months Investment plan as well.
If you do not want to buy it all at once then you can surely go for a 36 monthly installment plan. In this process, you will have to pay almost 440,000 in order to get the apartment and be its owner.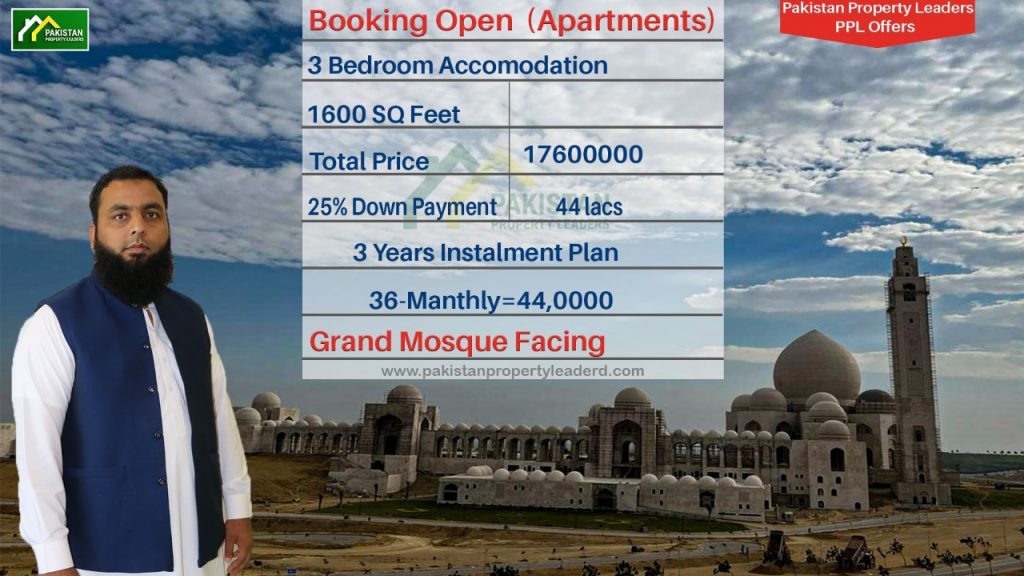 Everyone wants to lead a luxurious life full of amenities and luxuries, well this is your option to actually fulfill your dream. This is a golden chance and the specific reason for that is because once this place gets hype and fame, the rates are going to raise. And there can be a scenario that all the apartments would get sold out. So, what are you waiting for? hurry up! And book your luxurious apartment in the dx Luxury apartments before it's too late.