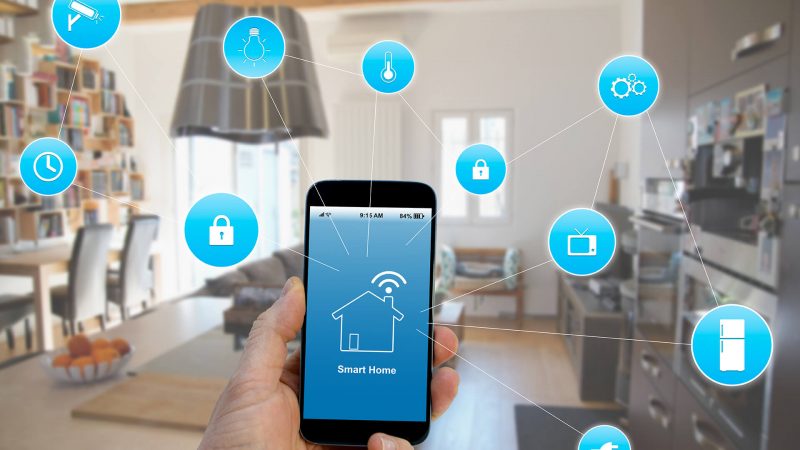 DX Smart Apartments Bahria Town Karachi
DX Smart Apartments are located in Bahria Town Karachi, in a prominent location. It is located directly in front of Ali Square, with villas of precinct 10-A on the backside, which is surrounded by magnificent greenery. This area is also present at a height, in addition to these features. DX Smart Apartments are located near the commercial center of Precinct 10-A and are surrounded by a number of families, making for a lively environment. The Grand Mosque may also be seen from the main gate, which is only 5-7 minutes away if approaching from the Midway. Residents may operate their flats from their cellphones in DX Smart Apartments, which are the first of their kind in Bahria Town Karachi. In Bahria Town Karachi, one may manage everything from primary doors to using appliances for the first time.
Bahria Town Karachi is renowned for its high standard of life and cutting-edge infrastructure. Salam Estate and Builders is a major contributor to the development of Bahria Town in Karachi. They've been presenting a variety of amenities to potential investors and residents. They are thrilled to unveil one of our most recent developments in the history of Bahria Town Karachi, as part of their legacy. The key feature of this project is that it is not a typical building project because it incorporates cutting-edge technologies. Customers will be able to enjoy a high-tech experience thanks to the integration of modern computer facilities. As a result, it's called Smart Apartments, and human processes will be replaced with automated ones.
Life and use of Technology:
This is a one-of-a-kind project in Karachi's Bahria Town. Residents of these residences will be able to use their smartphones to do their tasks. There is a smart control facility for everything from the main door to home appliances. This will be a once-in-a-lifetime opportunity. The use of technology for domestic duties is becoming increasingly popular around the world. Salam Estate and Builders in Bahria Town Karachi is providing this service in light of this fact. There is no other property in Bahria Town that can compare to the facilities available in these units.
Locations:
In terms of other details, this project is located in Precinct-10A, one of Bahria Town Karachi's most populated and developed regions. This project is located in one of Bahria Town Karachi's most vibrant precincts, with a large number of families living there. There is a greater emphasis on nature, which is why parks may be found on both sides. This will provide the project a fantastic view. Salam Estate and Builders has paid particular attention to this. The utilization of technology is accompanied by the benefit of nature, as these apartments are orientated west.
Details:
This project is expected to have 8 to 10 floors, according to on the construction specifics and floors. However, the final decision on the number of stories will be made after the soil test result is completed. This will be a business and residential building with shops, showrooms, and other commercial offices on the ground level. While residential flats will be built above them, the basement will be built as well. DX Smart Apartments will be one of the most advanced projects because it will include not only high-end technology but also high-quality construction. This will be a wonderful location for folks who enjoy being surrounded by technology. This project will have a dedicated parking area, as parking is a major concern for both residential and commercial users.
About developer:
Salam Estate, and builders are offering the DX smart residential concept. Its reservation process has already begun. It is based on 266 square yard commercial plots. This project is solely owned by Salam Estate and Builders. It's a wonderful project. For reservations, please contact Salam Estate and Builders and PPL directly through our website or through our agent. We will assist you in making a reservation for your apartment.