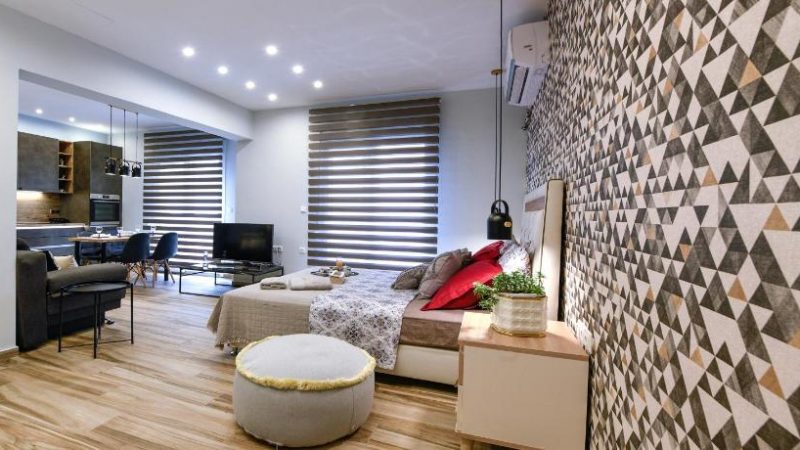 DX Smart Apartments – Bahria Town Karachi
DX Smart Apartments, which are the first of their kind in Bahria Town Karachi, allow residents to control their apartments using their cellphones. Everything from elementary doors to first-time appliance use is possible in Bahria Town Karachi. This project distinguishes itself from others in the construction industry by incorporating cutting-edge technologies. Due to the integration of current computer facilities, customers will be able to enjoy a high-tech experience. As a result, it will be known as Smart Apartments, and human procedures will be replaced by automated processes.
The usage of technology will make life easier:
In Karachi's Bahria Town, this is a one-of-a-kind project. Residents of these dwellings will be able to complete duties using their smartphones. Everything from the main door to home appliances has a smart control system. This is an opportunity that will come along only once in a lifetime. The use of technology for home tasks is growing in popularity all around the world. No other property in Bahria Town comes close to the amenities featured in these condos.
Location
Other characteristics include the fact that this property is in precinct-10A, immediately across from Ali Square, one of Bahria Town Karachi's most populated and developed areas. This project is located in one of Bahria Town Karachi's most active neighborhoods, which is home to a huge number of families. If entering from the Midway, the Grand Mosque may also be seen from the main gate, which is only 5-7 minutes away. Parks can be found on both sides since there is a greater emphasis on vegetation. This will provide a spectacular vista for the project. Because these flats are oriented west, the use of technology is coupled by the benefit of plants.
Details about flooring:
According to the building details and floors, this skyscraper is predicted to have 8 to 10 floors. However, after the soil test results are finished, the final decision on the number of storeys will be made. On the ground level, there will be shops, showrooms, and other commercial offices, as well as a business and residential building.
Residential Apartments:
Above them will be built residential flats, and below them will be created a basement. DX Smart Apartments will be one of the most technologically advanced developments since it will combine high-end technology with high-quality construction. For those who appreciate being surrounded by technology, this will be a fantastic place. Because parking is a critical concern for both residential and commercial users, this project will have a designated parking lot.
For more information about any project in Bahria Town Karachi, please visit our website or contact a Pakistan Property Leaders representative.