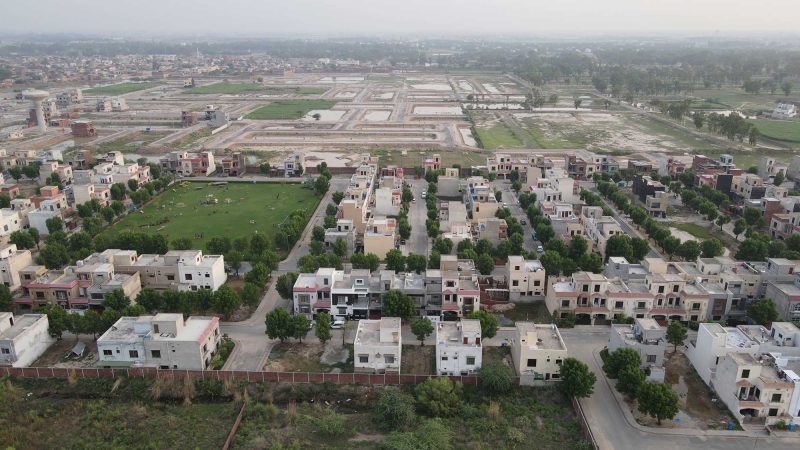 Easter Block Bahria Orchard NEW DEAL!
Due to the high demand for properties in this area, which is also a major contributing factor to the rise in property prices, Eastern District Bahria Orchard Lahore is a great place to invest and live. There has recently been an announcement of a new deal for very few plots in the Eastern Extension Block of Phase 1 of the Bahria Orchard in Lahore.
Eastern Block Bahria Orchard-New Deal Updates
Only around 70 residential plots of 5 Marla sizes are available here.
Both general and category plots are part of this plot.
These plots will be treated on a first-come, first-served basis due to their limited availability.
The New 5 Marla deal plot price range from 51 lac for general plots, 5 Marla deal plot price range from park facing 55 lac – booking 15 lac, and the rest amount paid in 45 days.
Since the investors will be the property's original owners, there are no transfer fees to be paid in this deal's open forms.
Location
Location Eastern Block is situated in a pocket of Eastern Extension Block, which Bahria Orchard Lahore recently purchased. The ideal location for Eastern Extension Block is in the Initiation phase of Bahria Orchard Lahore, which is on Main Raiwind Road Lahore. And through the entry gate close to the Eastern District, it is simple to get to Eastern Extension Block. Eastern District is only 12 minutes away by car from Adda Plot.
Layout
New agreement The Eastern Extension Block is situated in a small pocket of 15.56 Kanal that has been divided into 70 residential plots, each measuring 5 Marla. These five marla plots come in 25′ x 45′ and 30′ x 40′ layout options.
Facilities On Hand
The new deal in the Eastern Extension Block will soon be a fully finished block with first-rate amenities and opulent facilities. Several of these amenities are included in the new agreement for Eastern Extension Block.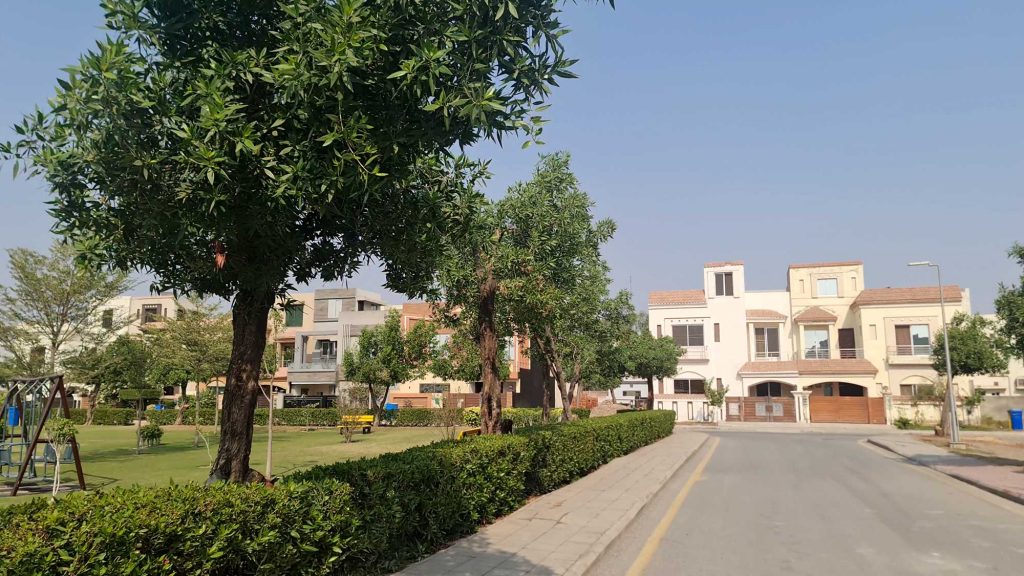 Gated neighborhood
CCTV and 24/7 security
Basic, civic, and opulent amenities (Electricity, water, sewerage, gas)
Carpeted, wide road structure
40-foot roads
Parks, businesses, etc. are conveniently located.
Affordable plots
Future Investment Opportunities In The Eastern Extension Block
The District of Eastern Bahria Lahore is very important in Bahria Orchard Phase 1 due to its excellent and convenient access from various neighboring blocks. So, for investors who want to purchase in a populated area, Eastern Extension Block is the best option. This building is well furnished with the features and services required for a better and more comfortable lifestyle. Investors will therefore have a great opportunity by participating in the new deal in the Eastern Extension Block.
No Transfer Fees For The Residential Plots
There are no transfer fees for the residential plots in this new deal for the Eastern Extension Block because they are open forms. They will be these plots' initial investors. By investing in these open forms, investors will save a great deal of money.
These plot sizes are ideal for making a small investment and building homes for compact families. There is a sizable population living in Eastern District Phase 1's residential area. The business people present are already operating offices, banks, and shops. The investors are receiving a healthy rental income from the commercials. Here, a large number of developers are creating multipurpose structures with shops, offices, and apartments of various sizes on the ground and first floors.
Contact Our Professionals To Know More
This block is perfectly situated so that the price range for various types of plots is quite affordable. These residential lots are ideal for living on, renting out, and selling the built house after making a good profit. So contact our experts right away if you have any additional questions.