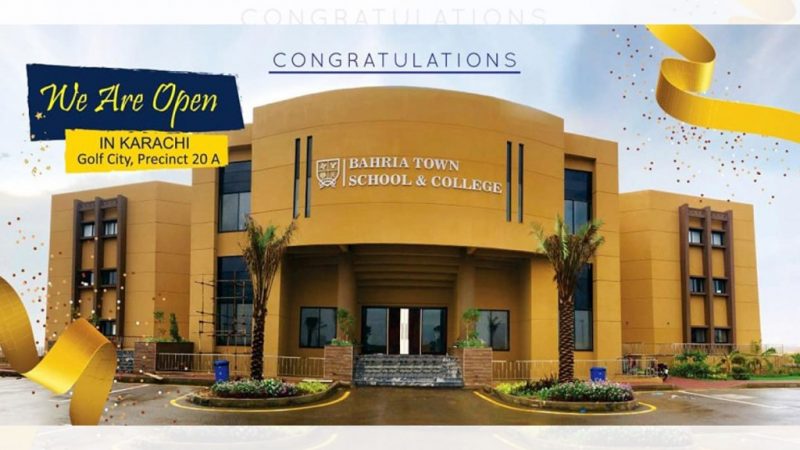 Education in Bahria Town Karachi – Schools, Colleges Universities
The same idea that drives the schools also drives the Bahria Town Developers' real estate and housing projects, which aim to give top-notch lifestyle and quality to the end-users.
Vision:
Bahria School is a reputable educational institution and a thriving center of excellence. Bahria School aspires to develop its educational facilities in order to educate every Pakistani child. Bahria schools set a high bar for academic achievement and educational excellence.
Facilities:
Bahria Town School guarantees a good education and extracurricular activities. The scientific and computer labs of BTSC are well-equipped. A library's job is to provide answers to all of a student's questions. Additionally, it aids in the completion of study-related tasks and the acquisition of additional information. The school provides transportation as well as a complete security system.
Infrastructure:
Bahria's state-of-the-art schools include a science lab, computer lab, library, auditorium, gym, basketball, baseball, cricket, and children's playground, as well as a large parking lot. A total of 300 pupils can seat in the auditorium. It has an internet connection, a projector screen, and an audio system. In the auditorium, workshops and conferences are held. A well-equipped gym is available to athletes 24 hours a day, seven days a week.
Faculty:
The priority of Bahria town school is to have a well-educated, well-trained, and competent staff member. Professional workshops are held by Bahria schools for its students. Teachers and administrative personnel at Bahria School can be picked up and dropped off.
Pre-school:
Preschools in Bahria Town provide your child with activity-based learning. Professionals are hired to help the children comprehend their psychology and to treat them with love and care. There are no tests given to the children. In the pre-school, grading is strictly prohibited. Air conditioners are installed throughout the pre-school to ensure a cheerful and tranquil environment. Children's recreational activities are planned. These extracurricular and recreational activities boost learning ability. It also emphasizes brain growth and social connection among children. These activities bring out a child's social side while also assisting them in surviving in a hostile world.
Weekly health examinations with the doctors are given to ensure that students stay healthy while learning. On campus, there are also nutritionists available. The purpose of parent-teacher meetings is to foster communication between instructors and parents.
Junior, Middle and Senior School
The junior school consists of elementary and primary school students. It helps your child's brain and personality development. The primary aim of Bahria town schools is interactive sessions among pupils.
Middle and high school are more concerned with career advice and the development of a child's character. They are more focused on student skill development, which is a huge benefit to pupils and their future lives. Both matriculation and O-Levels classes are available at the school.
At all stages of education in Bahria, extracurricular activities are the primary goal. Debates, theater, music, and the arts are all highly promoted activities for students. Various sports events are an important element of the Bahria school curriculum.
Other facilities:
Both teachers and children have access to a pick-up and drop-off service. A separate activity room for children is available at Bahria School. All of the rooms are air-conditioned. The food and nutrition lab of Bahria School exists. A swimming pool and a skill development facility are also available at Bahria School.
As per government regulations across the country, the schools adhere to stringent SOPs.