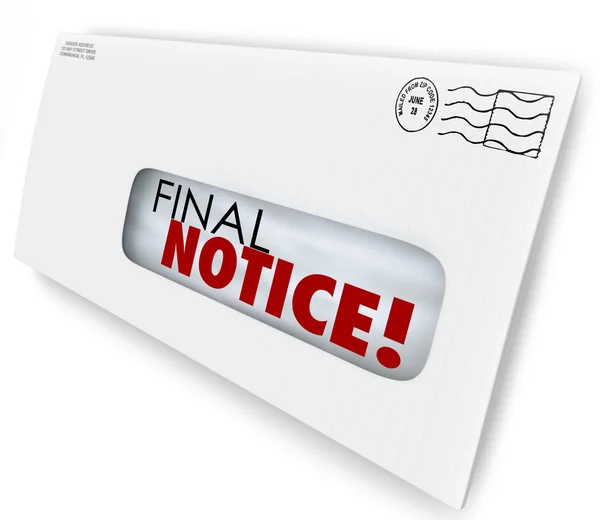 Final Notice For The Possession
Bahria Town, which has learned the art of urban and town planning, has accomplished a magnificent idea. Our model communities are years ahead of their time. All of the projects showcase the most modern infrastructure and first-rate amenities in the country.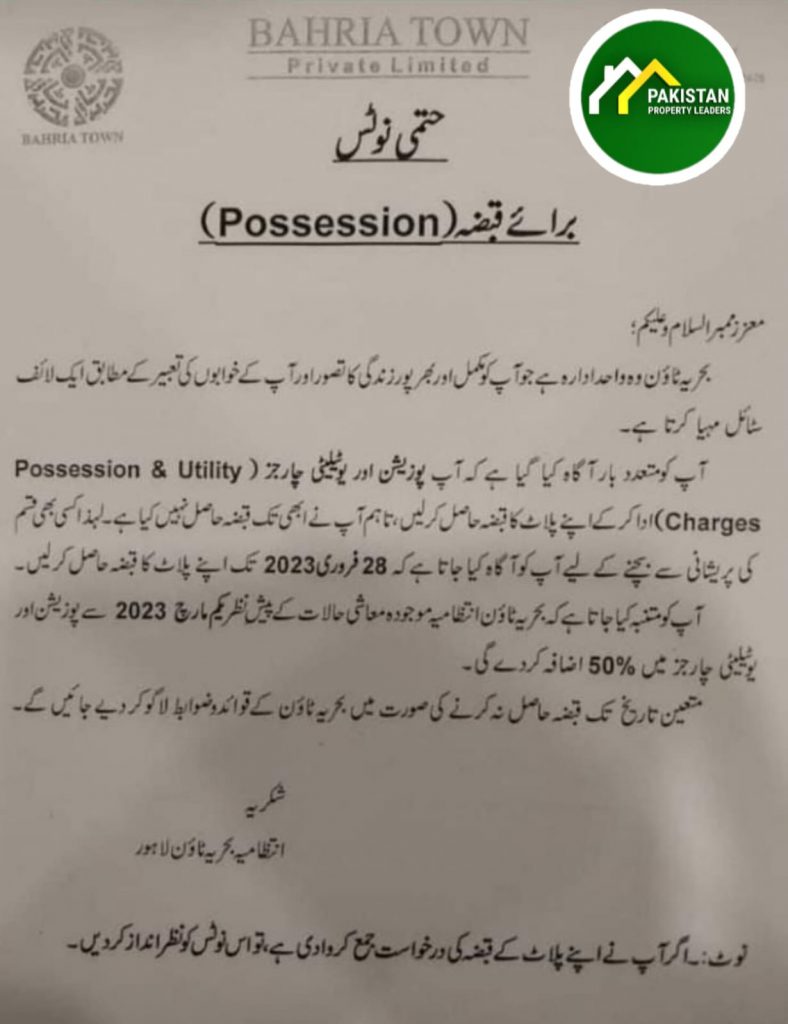 We don't just construct houses; we also create master-planned communities with value-added that cater to a wide range of lifestyle requirements. In addition to town planners, our team also comprises educators, recreation specialists, sports experts, and professionals from a variety of fields who are all dedicated to helping you live life to the fullest.
It is here to inform you of the final decision regarding the possession of your plots and villas as well as the billing of utilities.
All residences and villas within Bahria are covered by this notice. To avoid losing the value of their property, we advise homeowners to file for possession of their properties because it is impossible to avoid paying possession fees.
Bahria Town Possession Notice
Contact us for updates or more information on the Bahria Town Possession Notice.
The owners of the villas and homes that are available for possession are receiving notices from Bahria Town. All such homeowners who have not yet applied for possession of their homes or villas must take quick action since this is the last notice. As we are here to inform you, please take care of any issues you may have up until February 28, 2023, including any utility charges you haven't yet paid.
The owners are required to apply for possession by or before February 28, 2023, or else Bahria Town will replace their homes with under-construction homes or villas and distribute the available residences to those who wish to take possession.
In addition, the Bahria Town team has a significant statement to make: beginning on March 1, Bahria Town will increase possession fees and utility bills by up to 50% due to the dire financial conditions in the nation and the world.
This is a reminder that Bahria Town will cancel your properties if you don't take any action regarding your utility bills and goods by tomorrow. Developments in Bahria Town revive the spirit of the lush countryside while adding a contemporary touch. The provision of the most traditional to most modern ways to permit a full lifestyle is embraced at Bahria Town.
The vista of Punjab's lengthy history is formed by developments. The most modern residential lifestyle that has not yet been matched by any other development is located on vast plains that are filled with natural green settings.
Masterfully Managed Neighborhood
Bahria Town is a gorgeously built and masterfully managed neighborhood that provides the best features and conveniences. With the help of their skills, the builders gave the neighborhood a clear identity, complete with intriguing and lovely landmarks that appeal to both inhabitants and visitors.
Monuments serve as a symbol of one's aspirations and dedication. Bahria Town is the only project with such outstanding creative components, making it stand out once more. Bahria Town is one of the greatest and largest private housing societies in Pakistan. It's situated in a place where there's not much to no noisy traffic.
Thank you
Bahria Town Administration
Note: If you have already submitted your application for plot approval, disregard this notice. The prices for Bahria Town Lahore have increased, and the charges for Bahria Town Karachi are also anticipated to increase.