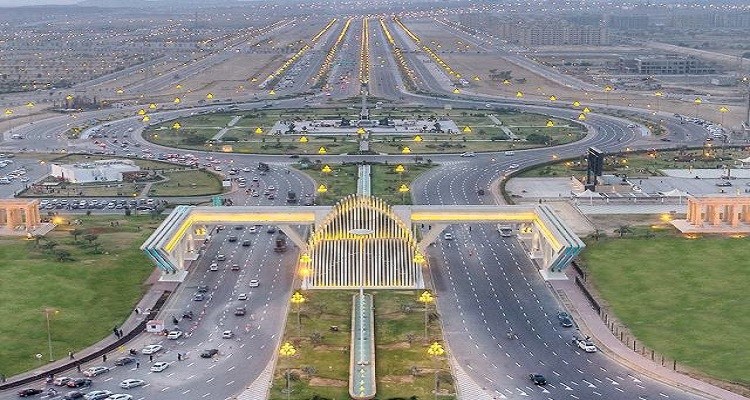 Get Villas on installments in Ali Block, Bahria Town Karachi
Disputed or halted property in Bahria Town Karachi can be managed and converted into safe files. Pakistan Property Leaders has been actively helping people in the management of their Bahria Town Karachi files. If your file also falls in the red zones or the disputed land, then you can get them adjusted in various property prospects ongoing within Bahria Town Karachi.
This option can be availed to convert your file into commercial and residential property. Investors have exchanged their property that fell in the undeveloped areas into the shops, offices and apartments all across Bahria Town Karachi. Some of the adjustments include projects such as the Abul Qasim Mall, Bahria Mall, Tech Mall and villas in various towns of Bahria Town Karachi.
You can get your disputed or stagnant files adjusted into the Villas. In order to get villas on installments in Bahria Town Karachi, all you need to do is exchange your nonexistent file with an existing property. The Villas come in varying sizes. You can enjoy a variety of luxuries and facilities in each one. The Villas will be fully constructed and delivered once their construction is finished.
The disputed files that fall in the Bahria Paradise, Bahria Town Sports City, Old Bahria Town are being quoted at a negative price at the moment. The affectees can easily convert their files into the real files of actually usable properties in a prominent area such as the Ali Block. This is much more developed and active whereas all disputed files may take 5-7 years in some cases to resolve at their older pace. Many civilians and international investors who bought these files have been able to convert their property into properly finished and progressive projects within Bahria Town.
You can use your file and adjust it into Ali Block, whereby you can get yourself a Villa of 125 sq yards with possession. These plots will be ready for construction, you can also get some fully constructed options within the same block on installments.
Pakistan Property Leaders has been helping in the contractor affairs, development and investment management of investors and industrialists from across Pakistan. You can start a contract now or even find amazing referrals with us.
The government of Pakistan is encouraging construction. Building houses and making them ready for possession is one of the prospective business ventures that has a positive future in the country given the current circumstances. The markets are changing for construction businesses. This is because they can extend benefits to the rest of your business as well. In this time for survival securing your future is everything.
Before you begin, however, always be sure to check their documentation and the kind of service that others are offering. Should you need a trustworthy companion in finishing off this task that can promote a secure future, then we are always here. Set parameters of Bahria Town are essential to upholding. The materials, price and all elements must be penned down in writing. We at Pakistan Property Leaders have effective safety mechanisms in place to make sure that the contracts are legally and ethically bound. We ensure that all the details are present in writing so that there is no issue, dispute or mishandling at the part of the contractor.
You can adjust about one or two files in your plot in Bahria Town's Ali Block at once. If you have more then you may purchase more plots and have them distributed evenly. Each file may be priced at about 50 or under 50 lacs. Whereas, the plot for a villa that you will get in the Ali Block will cost you around 1 crore and 30 lacs to about 1 crore and 35 lacs. Some plots, depending on their location are also available at a price of 1 crore 25 lacs or slightly less. These vary from fully constructed to plots styled land.
During the initial stage, the plot will be transferred to your name along with a proper contract. The remaining amount can be paid in a year on quarterly installments as well as a monthly basis. A small chunk of the price will be taken at the time of possession. PPL is assisting people with canceled files, active files and much more in this policy. You can book a visit or begin consultation right away.
In order to book property and to start your own venture for residential or business purposes contact one of our experts on the subject right away.