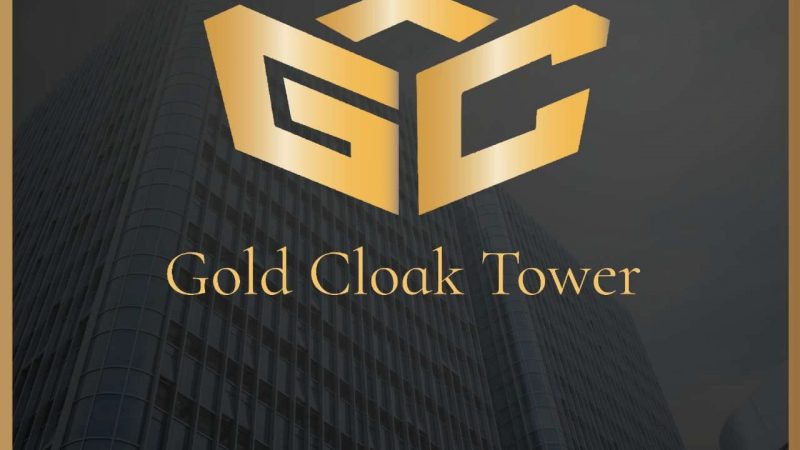 Gold Cloak Tower Bahria Town Karachi
For the first time, four of Bahria Town Karachi's top names are teaming up to create a residential marvel unlike any other. Gold Cloak Tower is a contemporary residential development with 2'3'4 bedroom units. The apartments provide top-of-the-line amenities and all of the luxuries one could desire.
Location:
It is situated at a prime location in Liberty Commercial 02, close to Ali Square. Near the cloak tower are all commercial centers. It is only 5 kilometers from Bahria Town Karachi's main gate. Near the clock tower lies the Abu Bakar Mosque.
Sizes of apartments:
Each apartment has its own set of amenities and dimensions. Cloak Tower is described in more detail below.
1Bed is PRs 570 per square feet.
2Bed is PRs 965 per square feet.
The price per square foot for a three-bedroom apartment is 1075.
The price per square foot for a 4Bed is 1480.
Details:
These plots are available on a simple installment plan because the payment plan is simple and cheap. This is a safe one-time investment. It also has plenty of parking. If you're looking to invest in a business, this is a fantastic place to do so because the rentals are quite reasonable. Tower also includes smart security features. Elevators have been fitted with air conditioning for the comfort of the occupants. Electricity is available 24 hours a day. There is a high-end security system available. Fingerprint locks are installed on the main doors.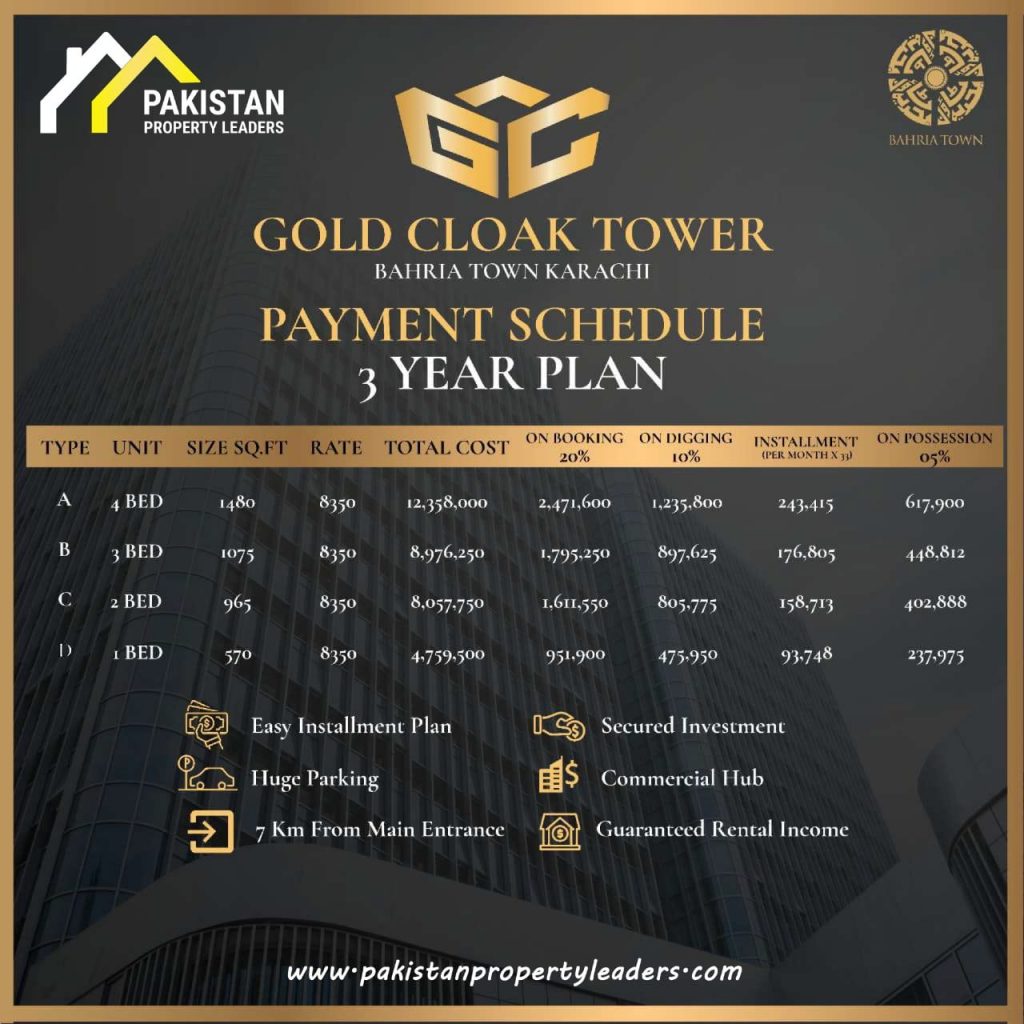 Apartment reservations have begun. You can reserve your unit with a deposit of 20% of the total payment. Contact Pakistan Property Leaders for additional information and to make a reservation.