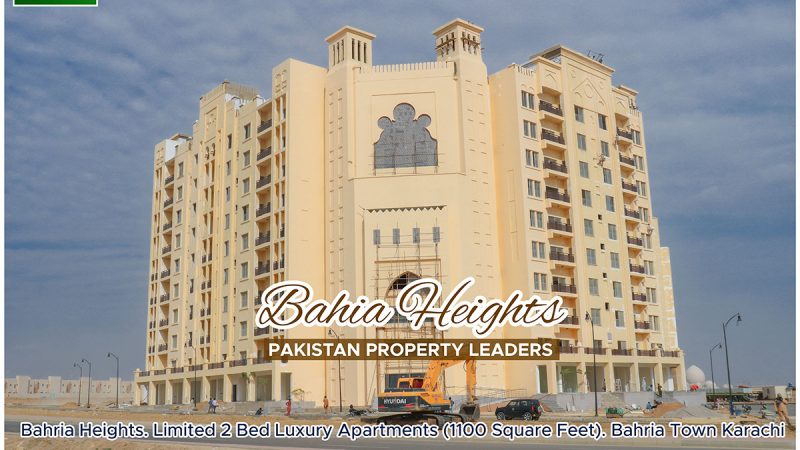 Good News For The Members Of Bahria Heights Tower B
Bahria Town Karachi has released the teaser advertisement for its most recent residential development, Bahria Heights Tower B in Karachi. According to the project's official Facebook page, a vertical community approach was used in its construction.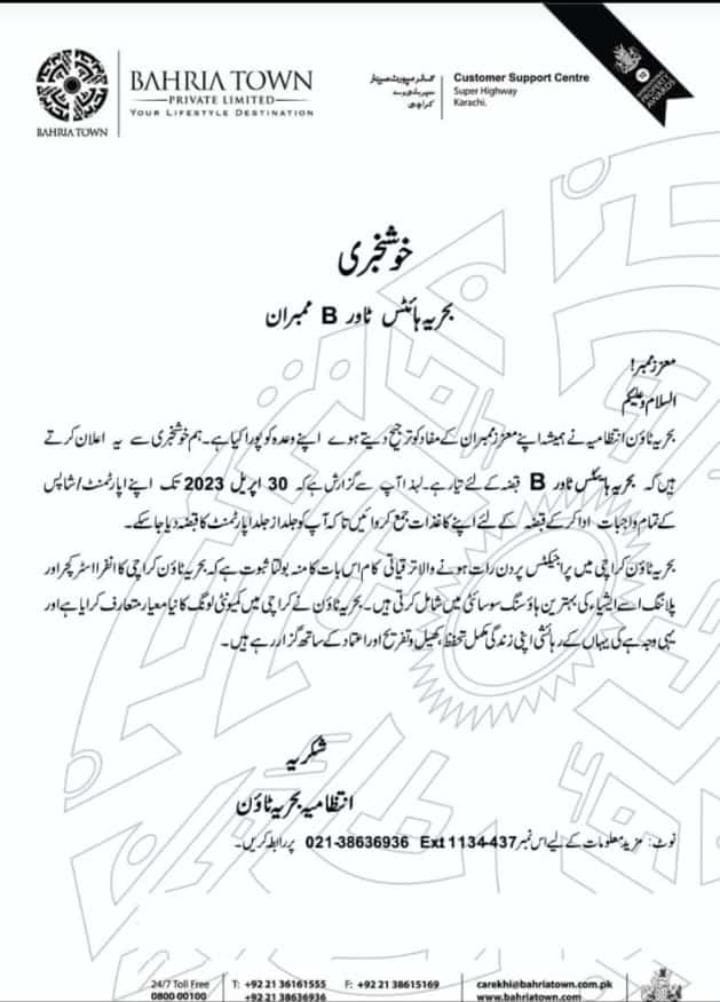 The largest apartments in Bahria Town in Karachi are reportedly included in the Bahria Heights teaser. Additionally, it has been revealed that the project will span more than 1,100 square feet and include two luxury 2-bedroom flats with modern design.
The project's expedited construction work is still in progress, the developer stated, and the model residential units will eventually be made accessible to the general public. Additionally, it ensures that the final product will be of the highest calibre.
Also reported is that all these apartments' balconies would have lovely scenery of the Jamia Mosque Society.
Theme Park Residency is another recent project created by a reputable developer, nevertheless, if potential investors are willing to study other possibilities in Bahria Town Karachi. The project is located in the vicinity of the commercial core and faces the area's well-known Theme Park.
Bahria Town announced the proprietors of properties ready for construction or ready to move to take possession of their properties by submitting their dues and documents before 30 April 2023. On various occasions, several alerts were published with the following caution:
If someone doesn't clear/pay their utility and possession debts by the deadline, their property will either become a growing property or be cancelled.
Additionally, Bahria Town charged the ready properties a 1 lac non-utilization fee.
However, after approximately 12 to 14 months of repeated reminders and deadline delays, Bahria Town has now declared that it will pay these transfer fees.
The last six to eight months have seen an improvement in the general Lahore and Karachi real estate markets. As a result, real estate costs are gradually rising. This is a result of the market having more buyers than vendors. There are, however, rumours that costs will drop after this revelation of "forceful possession and utilities charges."
So, this won't actually happen. Yes, there is considerable uncertainty in the market as a result of Bahria Town's unexpected statement. However, this won't cause the cost of plots or finished homes to decrease.
These Recent Announcements Have Benefits!
The following are some of the main advantages of the new Bahria Town possession and utility charges announcement:
The construction throughout societies will increase. And is considered to be the best housing society of Asia.
It's simply a fantastic thing that more purchasers and investors will choose to build, especially for plots in Bahria Town Karachi.
Additionally, a time will soon come when all of the Bahria Town plots in Karachi will be ready for possession. It indicates that buyers won't have to wait two to three months to begin development. Additionally, locals will live in safety and tranquilly.
Thank you
Bahria Town Administration
‌