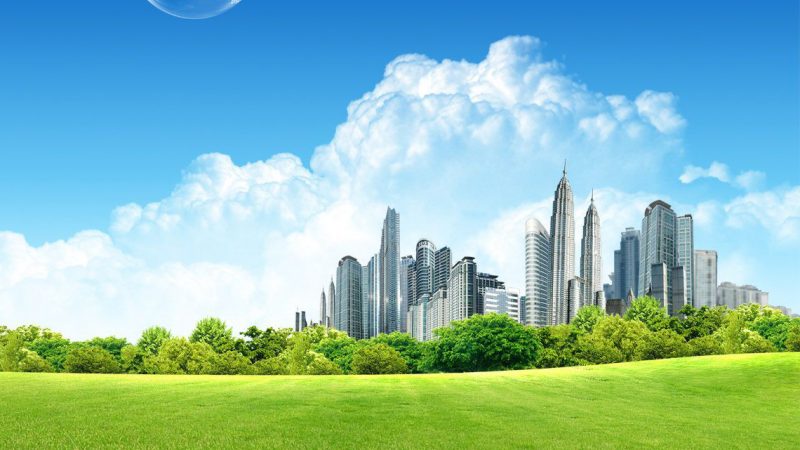 Green City Sargodha 5,8,10 Marla Plots Booking
If you are looking to buy property in Sargodha then Green City can be a great opportunity. This is because Green City is located at a prime location, paired with a serene backdrop and quickly developing infrastructure. This project spans over acres and acres of land distributed against a clear horizon. This is an image that is hard to find in a fully developed city.
Sargodha is an urban city. The housing opportunities here come in all shapes and sizes. Whatever your budget consideration may be, you will be able to find a corresponding option. There are new and fresh projects along the university road of Sargodha. One of the best things about this city is that it connects to main cities towards its front and back.
Why choose Green City Sargodha:
The Green City Sargodha allows you to make a pocket, long-term investment. This opportunity allows all those looking to buy residential and commercial plots in the city. This is a place that is quickly becoming a futuristic landscape for the youth and industrialists, businessmen and multinational companies. The youth is mostly attracted to the university and institutional attractions.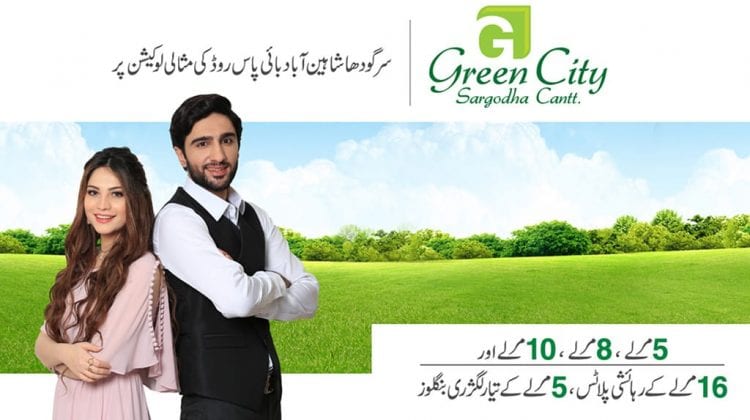 The potent features of the town make it an exciting investment. You can use this for personal utility, family relocation as well as for capital gains. The plot in Green City Sargodha can be bought on installments. Buying a plot on installments in Sargodha allows you to make small payments, in a timely, organised fashion to make a profit after a few years.
You must tread with caution because many projects across Pakistan seem attractive, but they are really sluggish and underdeveloped even years after people have paid all their dues. In order to prevent something like this, you should be able to invest in a good and well-reputed project. The Green City Sargodha is appreciated by many of the investors and real estate players across the country. This is a reliable option. When it comes to investing in another city, it is important to bear in mind the leisure and work opportunities there.
Locational advantages of Green City: Travel and Work options
If you need something for personal use, then you must be wary of this. Sargodha has two main rivers of Pakistan attached to it. Chenab and Jhelum both are flowing around the city. It is only a few hours away from the main hill stations of the country. In terms of leisure and work, opportunities are loaded in the region.
Green City offers you to purchase varying sizes of plots and houses in this area. These can help you make a healthy choice. You can compare your needs with the sizes of the plots offered. And this can help you in making sure that you are getting what you require.
Investment advantages of Green City:
If you only need to buy a plot for investment purposes. Then you must remember, that this is a fast growing city. It already has a large infrastructure making it a valuable place. The additional urban institutions, development and growth allows the existing and future residents to choose the newer societies for their living experiences. This means that you will be able to invest here and you can easily sell your valuable property once mature.
One of the best things about investing here in Green City will be that you can enjoy plots of various sizes. You can buy multiple properties divided over various locations within the project or you can choose from the ones in the same block. Such diversity adds beauty and potential to your investment portfolio. These features can help in making you diversify your risk as an investor.
Green City 5 marla:
A 5 marla plot is perfect for a small family. Now there are two or three types of buyers that are showing up on the Sargodha property market. If you buy a plot now, you will be able to serve these people and make massive capital gains by selling your property off to them.
These buyers are those who will break away from their traditional joint families. These people may be already living in Sargodha. But, they want to relocate at more elite and fancier places. These are likely to be your number one client once you have a plot or property ready to be resold in the area.
The second option is youth. Many students will want to live in the town once they enroll in universities. Many students from affluent backgrounds do not live in hostels, they rather choose to get homes on rent or purchase their homes from a builder or investor. You can construct a suitable house that attracts them and such that even when their families visit them it seems perfect. This can be a good investment for selling to these in future.
The third attraction will be of people who may be coming from nearby smaller cities, or areas. They may have the resources to buy a fancy house or a high quality plot, but it may be their first time in the city. Now these people will be looking for something as serene as a lush green background to live at just like their earlier residency only with a lot more development and opportunities. This is a perfect choice for them.
Green City 10 Marla:
If you want to build a house for yourself in the future then you can choose a 10 marla plot. This allows you to construct a larger house and you can accommodate all your family if needed. This can turn out to be a good holiday home especially if you trace your roots back to the Sargodha district.
A 10 marla plot can give you a good house, with a number of bedrooms, a lush garden as well as space to host guests. For personal use and or a larger family a 10 marla house is much better.
Green City 8 Marla:
If your budget is in between the price of a 10 marla house in Sargodha and a 5 Marla house in Sargodha then, you can choose an 8 Marla plot in Sargodha. This allows you to host guests, as well as sell off the plot in the future. If you want to you can develop this property based on your needs. If not, then it will not be a big blockage of resources and a medium-sized plot can sell with greater ease when needed.
Discuss with an Expert:
Whatever you choose and anything you want is attainable with the right research and inquisition. This is why we strongly suggest you to contact one of our representatives on the subject. They can allow you to make a better and much more well informed decision as compared to now.
In order to seek expert advice and discuss your plans with a specialist, you can contact Pakistan Property Leaders on the link provided below. We will have a representative talk to you and handle your concerns right away.