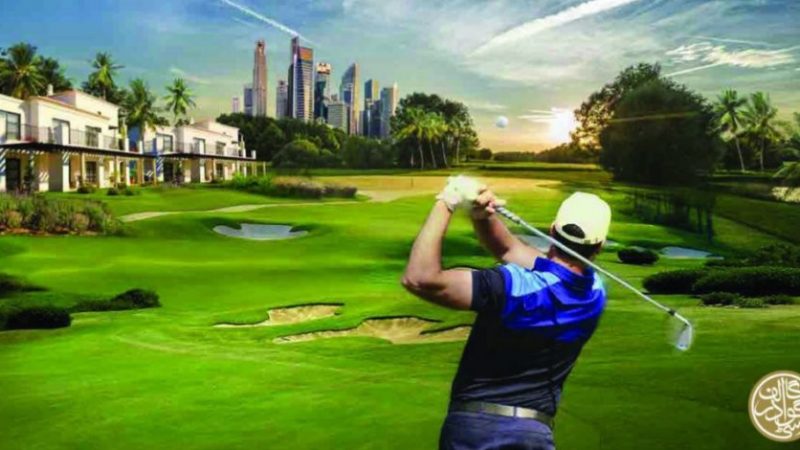 Gwadar Golf City – Outstanding Project Of BSM Developers
Gwadar Golf City is the international standard housing venture located at the ideal location. It's a project of BSM Developers. Basically, the CEO of this project is the grandson of Mr. Malik Riaz, the top property tycoon of the country. Gwadar Golf City is completely approved by GDA with a NOC registration number 53/06/HS/GDA(B).
This attractive project is offering the best residential and commercial plots in it. It is clear that this project will become the best housing scheme of modern because it's developers has made a huge investment in it. Its master plan is brilliantly designed with Golf Course that sets new standards. Gwadar Golf City is best for future residence and ideal for investment as it has high potential with a secure investment.
About Developers:
Gwadar Golf City is an innovative, attractive project of BSM Developers. The society is wonderfully designed and developed by BSM Developers that is the firm of the Grandson of Mr. Malik Riaz. This introduction is enough to describe the excellence of Gwadar Golf City. BSM Developers are amazingly progressing under the supervision of his father and that is enough to be satisfied with the project.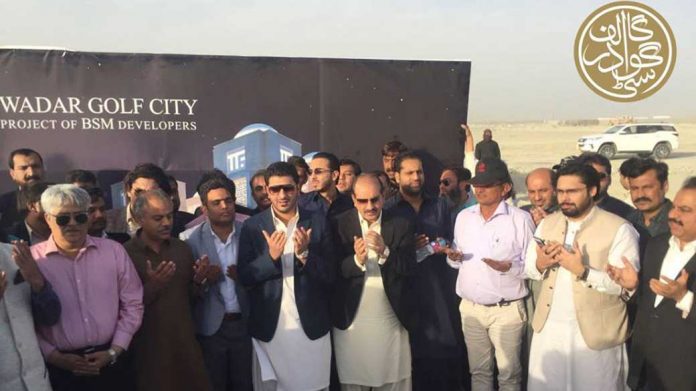 Gwadar Golf City is a beautiful example of modern and graceful architectural combined with the state of the art facilities thus providing the best place to live a luxurious and happy lifestyle.
Master Plan & Project Details:
The project plan of Gwadar Golf City is smartly designed that makes it a unique and attractive venture. It's a beautiful housing scheme surrounded by beautiful Golf Course. Here you will find all the modern-day facilities and amazing features. Some of the top facilities are wide and carpeted roads, greenbelts, underground and uninterrupted electricity, modern sewage system, underground electrification, community center, water filtration plant, well-equipped hospital, and top medical facilities. Here you will enjoy the top-class amenities such as standard education in schools, and university, cine gold cinema, Jamia Masjid, beautiful country club, theme park, and sector markets as well.
BSM Developers are offering attractive residential plots of 5 Marla, 8 Marla, 10 Marla, 1 Kanal, and 2 Kanal. The commercial plots of 4 Marla and 8 Marla are also available in Gwadar Golf City.
Location Details & Importance:
Gwadar Golf City is beautifully located at the ideal location of Gwadar Port. It is located on Makran Coastal Highway in Mouza Paleri Garbi. The society is adjacent to Jinnah Avenue 2. The project is located close to the new Cantonment Area as per a revised GDA Master plan. Gwadar Golf City is located at the distance of only 3 Km from proposed 500 Acres International Shabi University.
Features & Amazing Facilities:
State of the Art Planning
Wide & Carpeted Roads
Green Belts & Lush Green Parks
Modern Sewerage System
Underground & Uninterrupted Electrification
Community Center, Shopping Malls & Sector Markets
Gold course & Cine Gold Cinema
Jogging Tracks & Gym
Hospital & Medical Facilities
Water Filtration Plants
Standard School & International University
24 Hours Security & Monitoring With CCTV Cameras
Zoological Garden, Country Club & Theme Park
Jamia Masjid
Beautiful & Attractive Replicas of Famous Monuments
For latest prices of plots and payment plan details contact Pakistan Property Leaders.