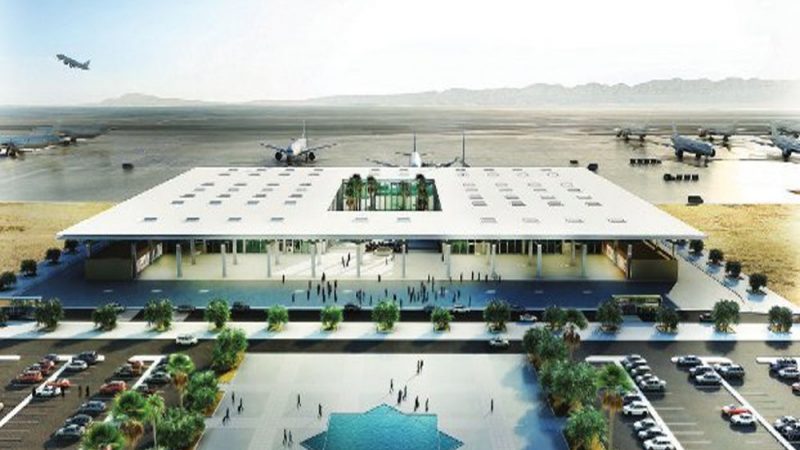 Gwadar International Airport
According to the new Gwadar Smart City Master Plan, the city's population is set to surpass 2 million people in the next years, with highly paid expatriate professionals accounting for up to 80% of the population.
High-paying jobs, high-tech companies, huge retail malls, a tax-free environment, manufactured islands, luxury resorts, and Pakistan's largest international airport, which was inaugurated by Prime Minister Imran Khan, are among the city's main attractions. Gwadar will become Pakistan's third-largest metropolis in terms of economic output as a result of all of this.
On March 29, 2019, Prime Minister Imran Khan performed the groundbreaking ceremony for Gwadar International Airport, a major global air gateway. The Chinese government is supporting the air terminal, which will be developed by a Chinese airport construction company with financing from the Civil Aviation Authority. Furthermore, it was scheduled to be completed in three years.
The air terminal will be used for international and domestic route travel and will be capable of handling a mix of ATR 72, Airbus, and Boeing aircraft. The air terminal will be able to accommodate the world's largest passenger airliner. It will be the country's largest airport, with a 12,000-kilometer runway, and a second runway will be built in accordance with the requirements. The Gwadar airport will be built over 4,300 acres of land, which is significantly more than comparable airports.
The China-Pakistan Economic Corridor (CPEC) project requires the establishment of an aviation terminal in Gwadar. The CPEC, which is part of the larger Belt and Road Initiative (BRI), is a collection of frameworks, energy age, and modern zone projects aimed at transforming Pakistan into a financial corridor. The city of Gwadar in southern Pakistan serves as the starting point for this corridor, as well as the Chinese-built Gwadar Port.
When completed in late 2022, Gwadar International Airport is expected to surpass Islamabad International Airport as the country's largest airport.
For more information about real estate contact us through our website.