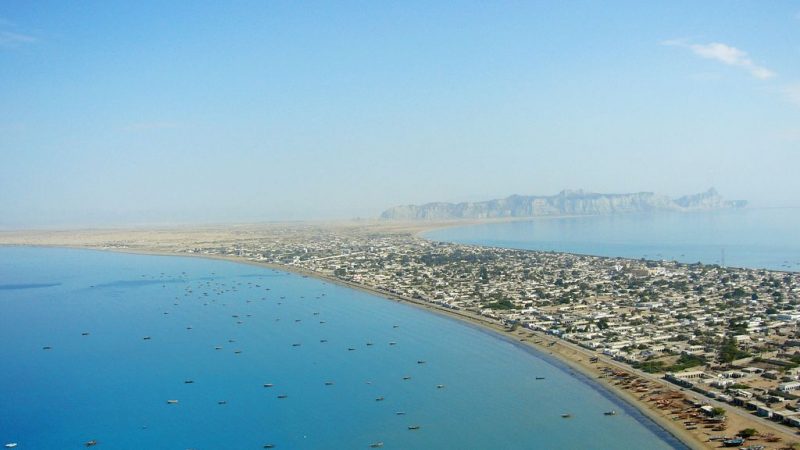 The master plan lays out a detailed road map and ambitions for Gwadar to become South Asia's trading and commercial hub, with a per capita GDP of $15,000, according to the master plan. It is 10 times that of Pakistan's average that can give you a sense of how highly developed the metropolis is going to be.
According to estimates by the Pakistani and Chinese governments, Gwadar's economy will grow to $30 billion per year in the long run, providing over 1.2 million high-paying employment with a per capita income of $15,000. Pakistan's per capita income is currently $1,500, a figure that Gwadar will surpass by a factor of 1000.
The city will become the fulcrum of economic development in western Pakistan, the main port in western Pakistan, one of the westward sea routes in western China, the five Central Asian countries, and the trade centers of Afghanistan, South Asia, and the neighboring Middle East, according to the Gwadar Master Plan 2021 document.
The master plan outlines a long-term list of megaprojects, including a $5 billion investment in Gwadar's power sector with 15 new power plants, a $1 billion investment in desalination plants to generate 700,000 m3 of fresh water per day, a central business district, and Pakistan's tallest building, all in a tax-free environment where life can be enjoyed without paying taxes.
When we discuss development, we must also consider the need for housing. According to the revised Gwadar Smart City Master Plan, Gwadar would require 15,800 new dwellings by 2025, 47,600 by 2030, and 254,500 by 2050.
Gwadar is a tax-free haven with high-tech industries, five beach resorts, science and technology parks, exhibition centers, shopping malls, concert venues, and Pakistan's first "weapon-free city," with an annual economic output of $30 billion and a population of 2 million people, resulting in a severe housing shortage.
The designs for a luxury golf course were also announced in the Master Plan 2021. This master plan will include 2 million people with a GDP per capita of $10,000, more than ten times that of Pakistan.
This was a full summary of the Gwadar Master Plan 2021, which was created by the Pakistani government in collaboration with the China Communications Construction Organization, a Chinese state-owned construction, and planning company.
For more information contact us.