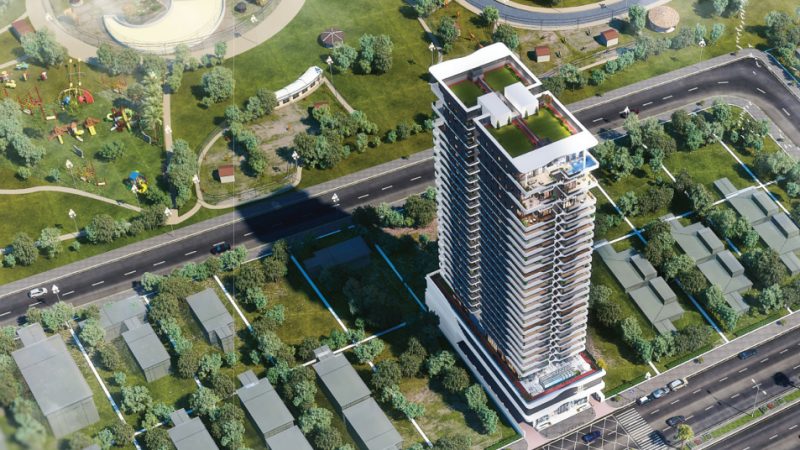 Harmony Residence | Bahria Town Karachi
Bahria Town Karachi is the main land advancement in Pakistan. A definite shot bet for property holders, realtors, and particularly investors. You should know about the important subtleties of Bahria Town's region-wise turns of events and patterns of land costs before purchasing or putting anything in Bahria Town Karachi. This Bahria Town Karachi arrives with a much bigger and more beautiful project name Harmony Residence.
Harmony residence promises you amazing facilities for high-class living in the heart of Karachi as this place offers amazing nearby locations. As Harmony Residence is very much positioned in an extraordinary area of Bahria Town Karachi. In the wake of entering the principal Bahria Town Karachi entryway, passing from 400 ft wide the Main Jinnah Avenue, the venture is simply inverse the Day and Night Danzoo Zoo, PSO Station, and is additionally in nearness with Bahria International Hospital Karachi as well.
01 minutes from Danzoo day and night zoo
03 minutes from Bahria town Jinnah Avenue
02 minutes from Bahria town theme park
03 minutes from Bahria town hospital
02 minutes from Bahria town
05 minutes from Bahria town entrance
A Dream Place For Living
Settled in the core of one of the most settled and sought-after areas of Karachi, Harmony Residence will be known for its feeling of a local area with family at its heart. A laid out, affectionate local area that traverses the ages. Intended to sit flawlessly close by the excellence of its regular scenery, Harmony Residence mixes a hotel-style living in the core of a flourishing metropolitan local area.
This project is an unmatched housing community that is providing the most comfortable approaches with modern and beautiful designs. Harmony residency is different in the way that it provides a separate car pick and drop lane in front of the entrance.
Harmony residency features premium apartments such as 2, 3, 4, and 5-bed apartments duplexes, and penthouses. The plot size is Plot Size =2295 Sq yards the apartment rate is 9000 per sq feet.
Bedroom Suite
Harmony residency offers you,
Gross area 1047 Sqft which includes the living room and bedroom
Gross area 1253 sqft which covers drawing and guestroom + a storage room
The Gross area is 2634 sqft. which have a special living room, maid room, drawing and guest room + storage room
The area is 3141 sqft which covers a special living room, maid room, drawing and guest room + storage room
World-Class Amenities By Harmony Residency
To provide you with the best living harmony residency promised you to provide the best living amenities, which bring high-end living for you and your family,
CENTRALLY CONDITIONER BUILDING
Central cooling (or focal A/C) is a framework wherein air is cooled at a central area and disseminated to and from rooms by at least one fan and ventilation work. Crafted by the climate control system blower makes the entire course of cooling conceivable. This is very useful for balancing the temperature.
For the ease of people and residents, there are high-speed lifts in the building to provide ease of transport and flexibility and also save time.
RECEPTION And WAITING AREA
The reception service is always available for your service and you can their assistance easily.
Shops are also available in harmony residency as a quick shopping stop
The car parking capacity is about 200 and there is also specific distribution for cars reserved for guest parking which is 25 cars. The important point there is Double Basement parking available in harmony residency. Free parking & Per Unit Reserve Parking
A special prayer area in the building provides you with the best environment to offer your prayers.
There is a special indoor games space for occupants. As indoor games assist with working on our mental abilities and lessen pressure, they in a roundabout way assist us with being better at our particular employment. Numerous indoor games help to work on your mindfulness and cognizance and keep your cerebrum dynamic. You can purchase a wooden chess board as it helps in keeping up with the center and being smart.
A special sauna steam room for the residents A sauna is a room wherein individuals mean to loosen up in dry intensity. It might give advantages to cardiovascular wellbeing that look like those got from working out. Drinking liquor previously or during a sauna can be perilous. Any individual who has a cardiovascular issue or who is pregnant ought to look for clinical guidance before utilizing a sauna.
Terms And Conditions
There are some terms and conditions which are followed,
All additional charges will be payable somewhere around 90 days from the date of booking.
Documentation Charges for Sub-Lease will be charges, payable as and when requested.
The allotment of units will stay temporary until full and the last installment is gotten.
That the expense of premises does exclude Sales Tax. Government demands Ground Rent Sub-Lease/Sales Deed execution charges, documentation charges, advancement charges comprehensive duties. Association and meter charges/store of power, gas, water, and sewerage charges and burden Processing Charges. Such charges/costs including any random Expenses which might be brought about by the proprietor in satisfying the conventions of different divisions will be paid by the allottee in real money on request.
About Developer
The harmony residency is a project of ARE developers as they look to assist our clients with working on their parts through an interest in land, general venture money, and the board administrations and our target of adding to the extension and improvement of Karachi's economy through our work is being met reliably throughout recent years.
Having a huge, even portfolio involving private, business, and blended-use properties makes ARE Builders and Developers a main property-centered organization. They are especially known for our amazing development of private and business properties, as well as the market advancement of pads.
As they help build your fantasies. We consider your thoughts and make them a reality. Our expert group is exceptional and well-gifted in their work and they mean to assemble protected and better-quality ventures that are up to your fulfillment.
Contact Us For More Info!
Don't miss the chance to live in a wonderful residence, contact us for a booking. Digging is starting in July 2022.