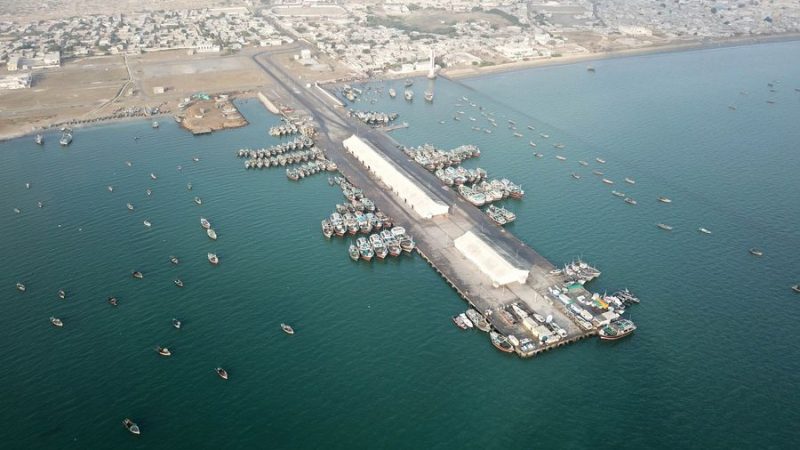 Importance of Gwadar Port
Gwadar is currently the subject of a large number of column inches in Pakistani investment news. Gwadar, Pakistan's port city on the country's south western edge, has long piqued the curiosity of foreign investors, but why is it so important?
China is immediately involved in discussions over Gwadar port investment, and the Saudis are also closely involved in the development of this key location. We'll explore why this thriving Pakistan port is so vital to those countries, as well as many others, in this article.
Port Purchase
Gwadar was part of Oman until 1958, when Pakistan intervened to purchase the province. The US Geological Survey recognized the importance of Gwadar port and its potential as a deep sea coastal gateway in 1954, prompting this move.
For decades, there had been no investment in Gwadar, and the project had been inactive until the turn of the century. Under General Musharraf's leadership, the first phase of port building was completed in 2007 at a cost of $248 million. Since then, China has made significant investments, while Saudi Arabia has taken its initial moves into port development. That gives you a quick overview of the region, but why is Gwadar so important to so many people?
Location,
The location of Gwadar is the clear answer to the query. Other port cities in Pakistan exist, and Gwadar is located on the map near the very south west extremity of the Pakistani coastline, close to the Iranian border and gazing out over the Arabian Sea.
The proximity of this strategic Pakistan port to the Strait of Hormuz — the waterway that connects the Persian Gulf and the Gulf of Oman – is crucial. It is believed that 20% of the world's petroleum supplies flow through the Strait each year, yet there was no substantial deep sea port close enough and large enough to take advantage of this fact until Gwadar port was built.
The Gwadar port city is about 600 kilometers from the Strait of Hormuz, which, in terms of global shipping, is close enough to open up a world of possibilities. Because of their close vicinity, this key Pakistan port can connect trade routes between Asia and the Middle East.
Looking to the Future
The fact that Gwadar is a focal point of the CPEC project emphasizes the port's strategic importance. Gwadar is projected to play a significant role in China's Belt and Road program, which aims to strengthen Middle Eastern infrastructure.
China is supporting a variety of CPEC projects, and while Saudi Arabia is not yet an official member of the alliance, it is subsidizing a multibillion-dollar oil project in Gwadar. As this key port city continues to thrive, all of this has resulted in tremendous job creation and a property development boom. This will be golden opportunity for those who are looking for investment.
Pakistan Property leaders will guide you through your whole journey. Contact us.