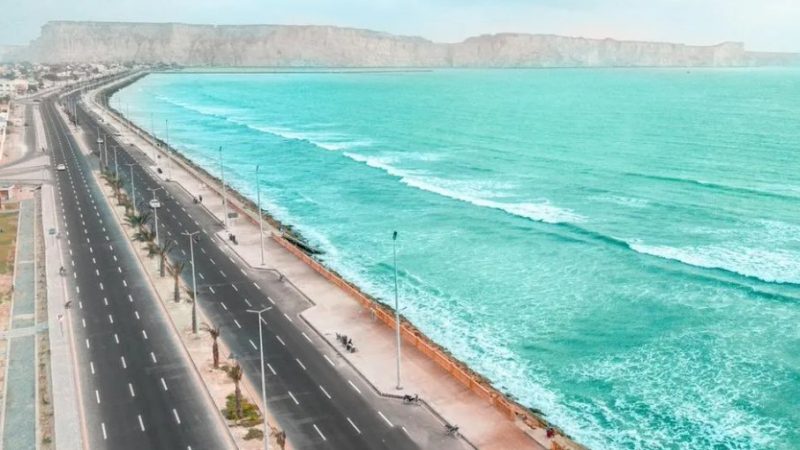 Investing in Gwadar, Pakistan: A Game-Changer for Your Portfolio
Investing in Gwadar, Pakistan offers a unique set of advantages that can significantly impact your investment portfolio. Here's why you should consider Gwadar for real estate investment:
Strategic Location: Gwadar's geographical location is its strongest asset. Situated along the Arabian Sea, it serves as a gateway for trade between the Middle East, Africa, and China, thanks to the China-Pakistan Economic Corridor (CPEC). This strategic position positions Gwadar as a future trade and economic powerhouse.
Economic Growth Potential: Gwadar is not just another city; it's a part of Pakistan's ambitious plan to boost economic growth. With massive infrastructure projects and industrial zones in the pipeline, investing in Gwadar means becoming a part of this exciting journey. As the city flourishes, your real estate investment can appreciate substantially.
Infrastructure Development: Gwadar's transformation is visible through the ongoing infrastructure development. The construction of roads, railways, and an international airport is creating a network that will not only enhance the city's accessibility but also stimulate economic growth.
Special Economic Zones (SEZs): Gwadar hosts SEZs, which offer numerous benefits to investors, including tax incentives and simplified regulations. These zones are designed to attract businesses and investors, making it an ideal place to consider for long-term gains.
Port Expansion: Gwadar Port is the linchpin of the city's development. As it expands to accommodate larger vessels and increased trade, property values in the vicinity are expected to rise, offering investors the potential for significant returns.
Foreign Investments: Gwadar's affiliation with the China-Pakistan Economic Corridor has attracted substantial foreign investments. Collaborations and partnerships with international entities can bring new technologies, knowledge, and employment opportunities to the region, benefitting both the local economy and the property market.
Diversification: Gwadar Real Estate provides a unique opportunity to diversify your investment portfolio. It's a chance to venture into a market with substantial growth potential, diversifying your risk across different asset classes.
Long-Term Growth: While short-term gains are possible, Gwadar's true potential lies in its long-term growth prospects. The city's development trajectory suggests that property values will appreciate steadily over time, making it an attractive option for buy-and-hold investors.
Improved Livability: As Gwadar's amenities and infrastructure continue to improve, it becomes a more attractive place to live and work. This can drive up rental demand, offering additional income potential for property investors.
Geostrategic Significance: Gwadar's role in the Belt and Road Initiative elevates Pakistan's geostrategic importance. Investing in Gwadar aligns with global economic trends and can contribute to Pakistan's international reputation as an emerging economic hub.
In conclusion, Gwadar's unique blend of strategic location, economic potential, infrastructure development, and investment incentives make it an enticing choice for real estate investors looking to capitalize on a rapidly evolving market. However, it's essential to conduct thorough research and seek guidance from local experts to maximize the benefits and mitigate risks associated with investing in Gwadar.
NOTE: If you need any information regarding GAWADAR, or are interested in investing in GAWADAR feel free to contact us. THANKS!