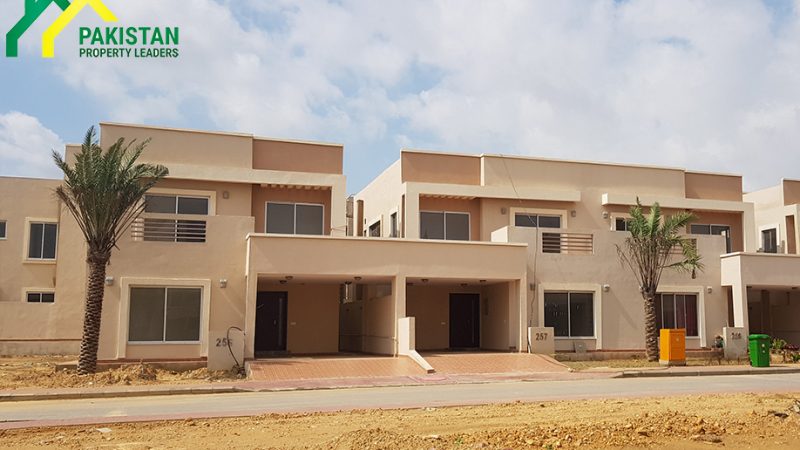 Investment in bahria sports city Villas
Bahria Town Karachi is the only housing society in the city that offers a diverse choice of ready-to-move apartments. This huge project includes a variety of types and sizes of built properties, such as apartments and villas. Sports City Villas for sale in Bahria Town Karachi, on the other hand, are one of the most appealing possibilities. These are magnificent villas with four bedrooms located in Bahria Sports City. Bahria Town Karachi villas in Sports City are 350 square yards in size. These are the ideal living spaces to update your living standards, with eye-catching exteriors and impressive interiors.
Sports City Villas-Overview
This lovely mansion is located in Precinct 35 of Bahria Town Karachi, which is also known as Bahria Sports City. These are four-bedroom, double-story villas with 350 square feet of living space. Four bedrooms with associated bathrooms, kitchen, lounge, dining room, and drawing room are included in Sports City Villas for sale in Bahria Town. There is also a tiny grass in the backyard of each of these villas.
The Sports City Villas are in a fantastic position that is both convenient and convenient. Furthermore, this project is significant for the benefit of the environment. Rafi Cricket Stadium, Dancing Fountain, and Precinct 31 Villas are just a few of the surrounding attractions of Sports City Villas.
In addition, there is a shopping mall nearby. Furthermore, a mosque is nearing completion in the neighborhood. It will soon be open to Namazis.
Investment Opportunities In Bahria Sports City Villas
Bahria Sports City villas are the finest choice of luxurious living that may create a huge return for you, whether it's for residency or investment. In the future, it could also be used to generate attractive rental income. . Bahria Sports City's tariffs are projected to grow now that Bahria Karachi has announced ownership, as well as major developments in the surrounding area. It's fine for Elites who want a lavish lifestyle, big quarters, and, most importantly, a home that reflects their unique personality. . You can buy a 350 sq. Yards villa, one of Bahria Town Karachi's largest villas, if you're looking to acquire a luxurious property today or in the near future.
Bahria's Sports City Villas are similarly larger and of inferior quality. Quaid Villas, which start at PRs. 200 lacs and have 350 sq. yards, are less expensive than 200 sq. yards. In the same neighborhood, the recently launched ARY Residencia Villas are available at a starting price of PRs. 155 lacs, which is somewhat pricey when compared to Bahria Sports City Villas costs, which range from PRs. 170 lacs to PRs. 190 lacs.
So, stop wasting your time in searching online and start investing by contacting Pakistan property leaders. We will guide you as well as help you in booking your lavish villas.